July, 2023
Exolaunch Deploys the First Indo-German Satellite for Azista BST Aerospace on SpaceX's Transporter-8 Mission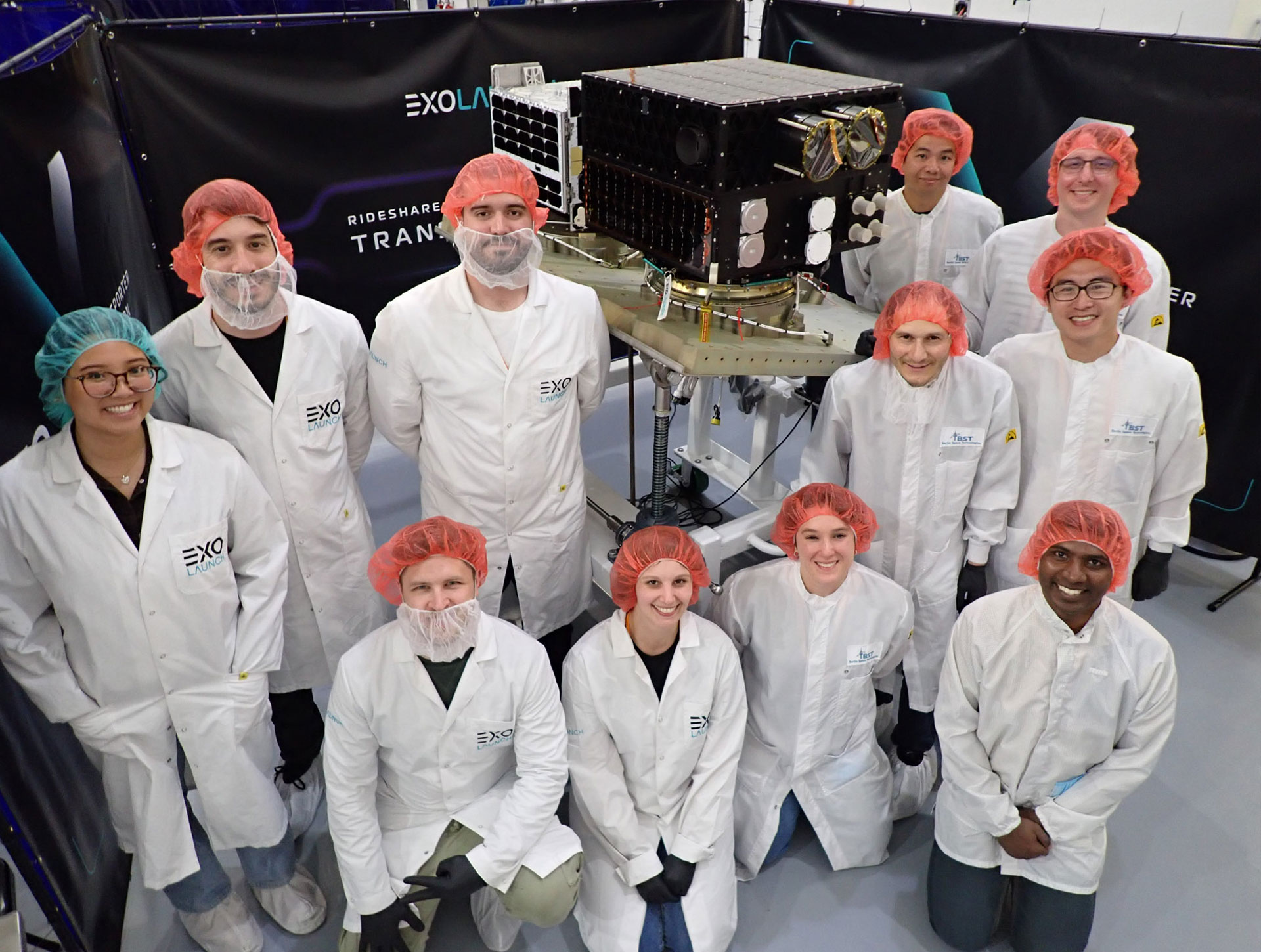 Image: Exolaunch and Azista BST Aerospace teams completing the integration of AFR-1 at the Vandenberg Space Force Base launch site, © SpaceX, Exolaunch and Azista BST Aerospace
Azista BST Aerospace launched their first satellite on SpaceX Falcon 9 via Exolaunch;

The satellite, AFR-1, was integrated with Falcon 9 at Vandenberg Space Force Base and launched on the Transporter-8 rideshare mission on June 12, 2023 2:35pm PT;

Exolaunch provided end-to-end mission management, integration services, and its shock-free CarboNIX microsatellite separation system for a flawless deployment in SSO
Berlin, Germany / Ahmedabad, India — 03 July, 2023 — Azista BST Aerospace (ABA), the Indo-German joint venture aiming to revolutionize the mass production of small satellites for mega-constellations, and Exolaunch, a leading global provider of mission management, integration services and smallsat deployment technologies have launched and deployed AFR-1, ABA's first satellite, with SpaceX's Falcon 9 on the Transporter-8 rideshare mission from Vandenberg Space Force Base in California on June 12, 2023 2:35pm PT.
The ABA First Runner (AFR-1) is carrying a payload destined for Earth observation, using an electro-optical sensor with a medium-resolution Ground Sample Distance (GSD) to image a large area. AFR-1 rolled off the ABA factory floor as a showcase of the joint venture's manufacturing capabilities catering to mass producing satellites in a short amount of time. The satellite model spearheaded by AFR-1 is based on a modular bus which can host a wide variety of payloads with little to no software or hardware updates.
For M Srinivas Reddy, Managing Director at Azista BST Aerospace, "This successful launch is a decisive first step towards delivering a transformative Henry Ford moment for small satellites."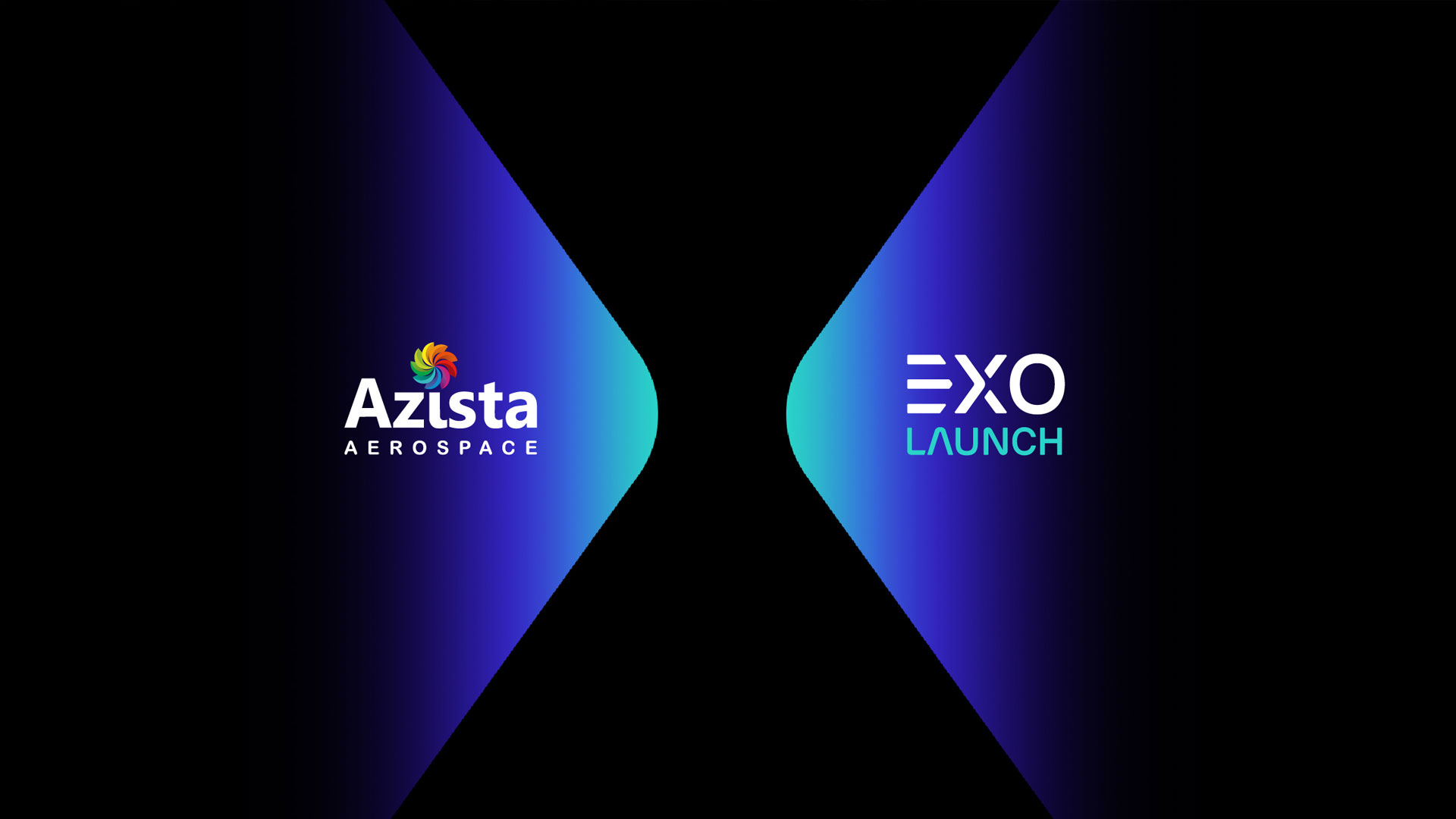 Image: © Exolaunch
Exolaunch provided Azista BST Aerospace with its end-to-end mission management as well as its industry-leading CarboNIX microsatellite separation system, which deployed AFR-1 flawlessly in its target orbit. Exolaunch's CarboNIX guarantees stable and smooth separations thanks to a patented low-shock design that has proven its reliability through 13 missions and over 60 successful deployments. Azista BST Aerospace awarded the launch agreement to Exolaunch for its extensive experience in rideshare missions and its reputation as a trusted provider of mission management and integration services with both incumbent and new satellite manufacturers.
"Exolaunch is thrilled to support Azista BST Aerospace with their first satellite launch," said Nadine Smolka, Mission Manager at Exolaunch. "This was a great opportunity to help international teams come together around a joint mission, share approaches, and solidify partnerships throughout the launch campaign. SpaceX's rideshare program has opened up so many new possibilities for cooperation in the field of commercial smallsat manufacturing, and we're proud to be able to facilitate it on a global scale."
About Azista BST Aerospace
Azista BST Aerospace Pvt. Ltd. (ABA) is a joint venture between Azista Industries Pvt. Ltd. and Berlin Space Technologies GmbH. ABA owns and operates a factory in Ahmedabad, India, for manufacturing small satellites in India for the global market. ABA's installed annual production capacity of 100 microsatellites makes it the largest satellite manufacturing facility in India. The company operates a 50,000-square-foot facility with state-of-the-art infrastructure to develop and manufacture highly reliable space systems.
About Exolaunch
Exolaunch (Germany, USA) is a global leader in rideshare launch services and a provider of in-space logistics products and services for the NewSpace industry. With a decade of flight heritage and over 300 satellites launched across 21 missions (as of June 2023), Exolaunch leverages industry insight to tailor turnkey solutions that meet customer needs and respond to market trends. Exolaunch fulfils launch contracts for NewSpace industry leaders, the world's most innovative start-ups, research institutions, government organizations and space agencies around the world. The Company develops and manufactures its own flight-proven and industry-leading small satellite separation systems, with the fastest growing heritage on the market. Exolaunch is also developing Reliant, a line of environmentally friendly orbital transfer vehicles (OTVs), for last-mile satellite delivery, in-space logistics and space debris removal. Exolaunch is committed to making space accessible to all and to promoting its safe, sustainable, and responsible use.
For more information, please visit www.exolaunch.com or reach out at info@exolaunch.com
For media inquiries, please contact media@exolaunch.com
Subscribe to follow our latest news, updates and innovations as they happen
Ready to go
to space?
Let's chat. Get in touch and we'll be with you shortly.