May, 2023
Exolaunch Deploys First-ever 16U Smallsat into GEO for Gravity Space Using SpaceX Falcon Heavy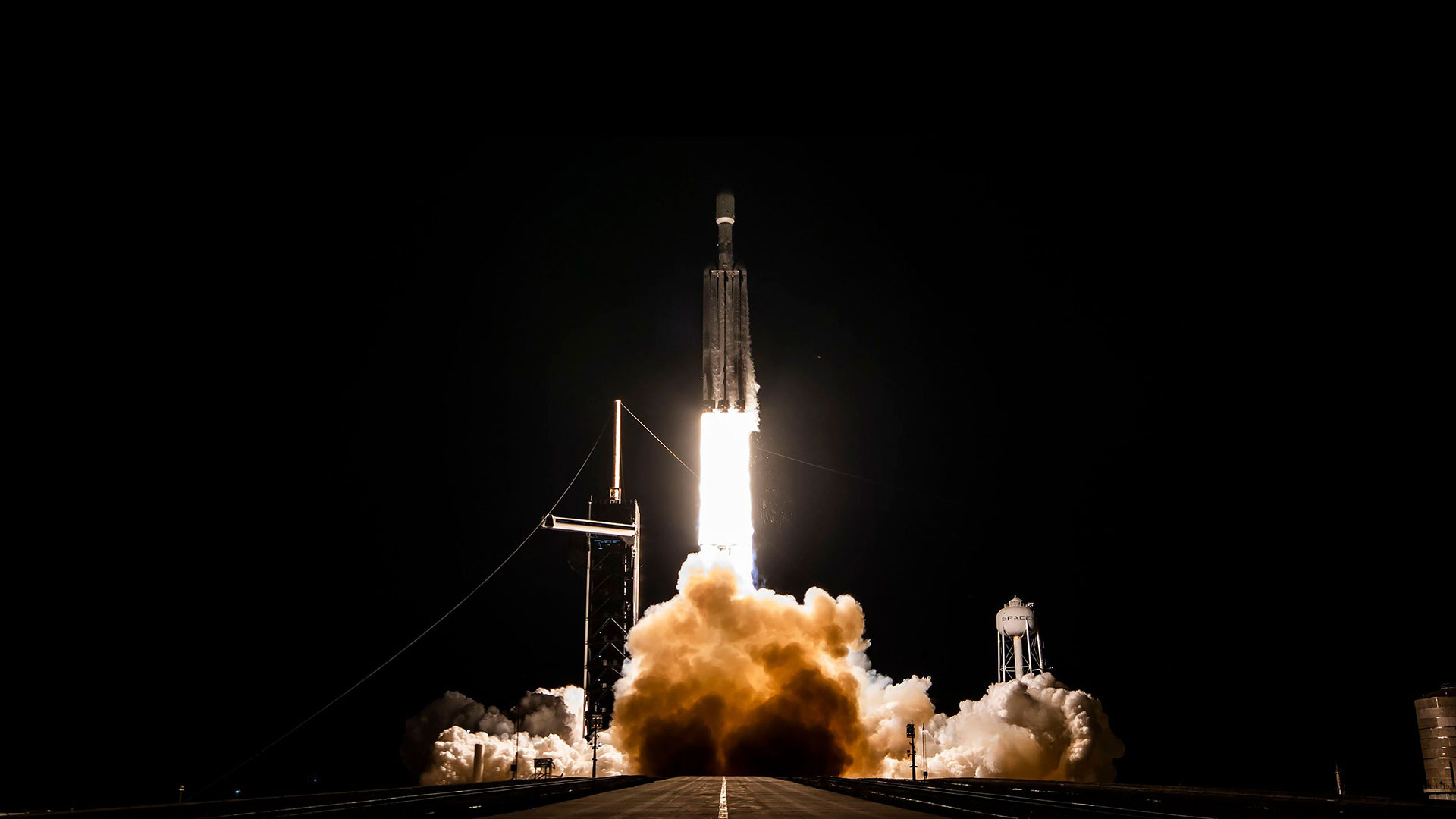 Image: Falcon Heavy lifting off from Cape Canaveral © SpaceX 2023
The smallsat was launched using Exolaunch's EXOpod, the only flight-proven, 16U-capable deployment system on the market

Gravity Space's smallsat will perform multiple services from its assigned slot in geostationary orbit

Exolaunch sets another industry benchmark for deployments by safely delivering the first 16U smallsat in GEO

Exolaunch celebrates its first launch on Falcon Heavy after 9 successful missions with SpaceX on Falcon 9
Berlin, Germany — May 8, 2023 — Exolaunch ("Exolaunch" or "the Company"), a world leader in launch services, in-space logistics and deployment technologies for small satellites has successfully deployed the first-of-its-kind 16U smallsat into geostationary orbit (GEO) on behalf of Gravity Space. The mission launched on a SpaceX Falcon Heavy on April 30 at 8:26 p.m. ET from Launch Complex 39A (LC-39A) at NASA's Kennedy Space Center in Cape Canaveral, USA.
The successful deployment of a 16U smallsat into geostationary orbit marks another industry-first in a string of achievements for Exolaunch's EXOpod deployer. After setting the benchmark as the first and only flight-proven, 16U-capable deployer, EXOpod has demonstrated its ability to operate in ever more demanding missions and higher orbits.
Image: Gravity Space 1 mission patch, first smallsat to GEO © Exolaunch 2023
On its first launch using a SpaceX Falcon Heavy, Exolaunch provided its best-in-class mission management, EXOpod deployment system and integration services for Gravity Space's GS-1 smallsat. The 16U smallsat was built by Space Inventor a satellite manufacturer focusing on providing microsatellites up to 150 kg using a modular and scalable platform combining high performance, reliability and innovation. GS-1 showcases the full extent of Space Inventor's capabilities in a smallsat platform bristling with state-of-the-art communications equipment and multiple hosted payloads.
Indeed, from its geostationary orbit, GS-1 will use its array of communications equipment to retain a slot reserved for an upcoming communications satellite and preserve the license for its attributed Ku and Ka band frequencies. Among the hosted payloads on GS-1 are instruments designed for Earth observation and scientific experiments, as well as a space situational awareness demonstration payload from Infinite Orbits, all of which will take full advantage of GS-1's position in its coveted GEO slot.
Image: the 16U EXOpod containing GS-1 integrated by the Exolaunch team © Exolaunch 2023
Gravity Space sought Exolaunch as a trusted partner on this mission for its extensive track record of rideshare launches with SpaceX. As a secondary payload on this launch, Gravity Space relied on Exolaunch's 290 satellites flight heritage to be safely integrated with the main ViaSat-3 Americas mission and deployed in GEO.
Since 2020, Exolaunch provides global customers with industry-leading turnkey services on each Falcon 9 procured under a long-term multi-launch agreement with SpaceX that has been repeatedly extended to include new missions. After nine successive missions together with SpaceX, this Gravity Space mission marks a new milestone for Exolaunch with the addition of Falcon Heavy to its portfolio and a demonstration of the Company's reliable solutions.
"GS-1 was a real chance for Exolaunch and SpaceX to show how far rideshare has come. Every launch has a 'first' aboard, but this mission with Gravity Space pushes the envelope one step farther", said Michael Tolstoj, Mission Director at Exolaunch. "GEO launches are few and far between for smallsats, so this mission is a huge leap towards realizing Exolaunch's ambition to make more orbits accessible for our customers!"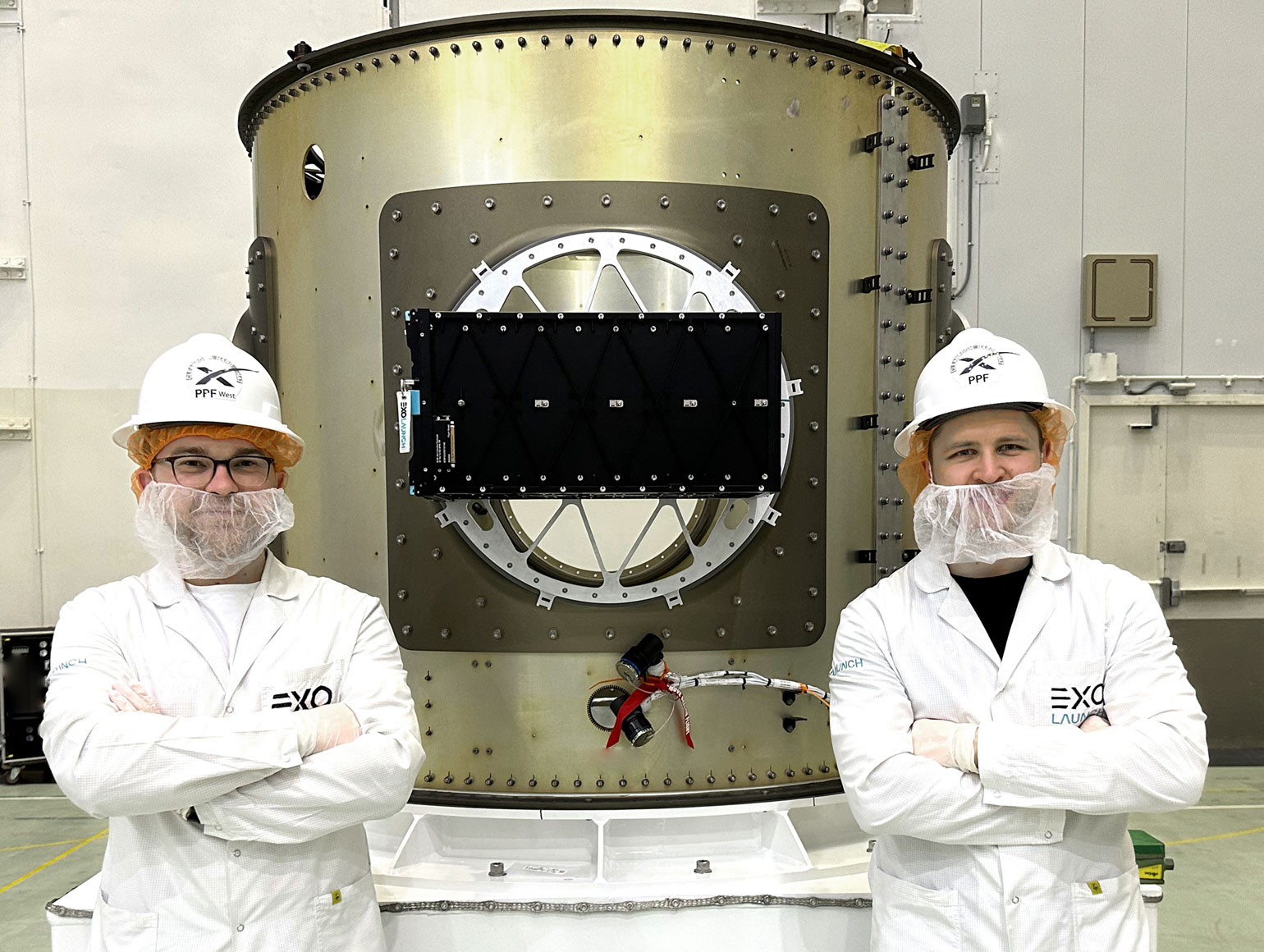 Image: the 16U EXOpod containing GS-1 integrated by the Exolaunch team © Exolaunch 2023
"Exolaunch provides a world-class satellite deployment service. They made integrating our spacecraft to their EXOpod straightforward and risk free", said Mark Thompson, CEO at Gravity Space. "Their knowledge of the interfaces to SpaceX boosters greatly simplified what can be a very complex and costly process. For me, a company that responds immediately with "yes we can do that" is critical to getting the job done efficiently. Overall, a super positive experience working with the Exolaunch team."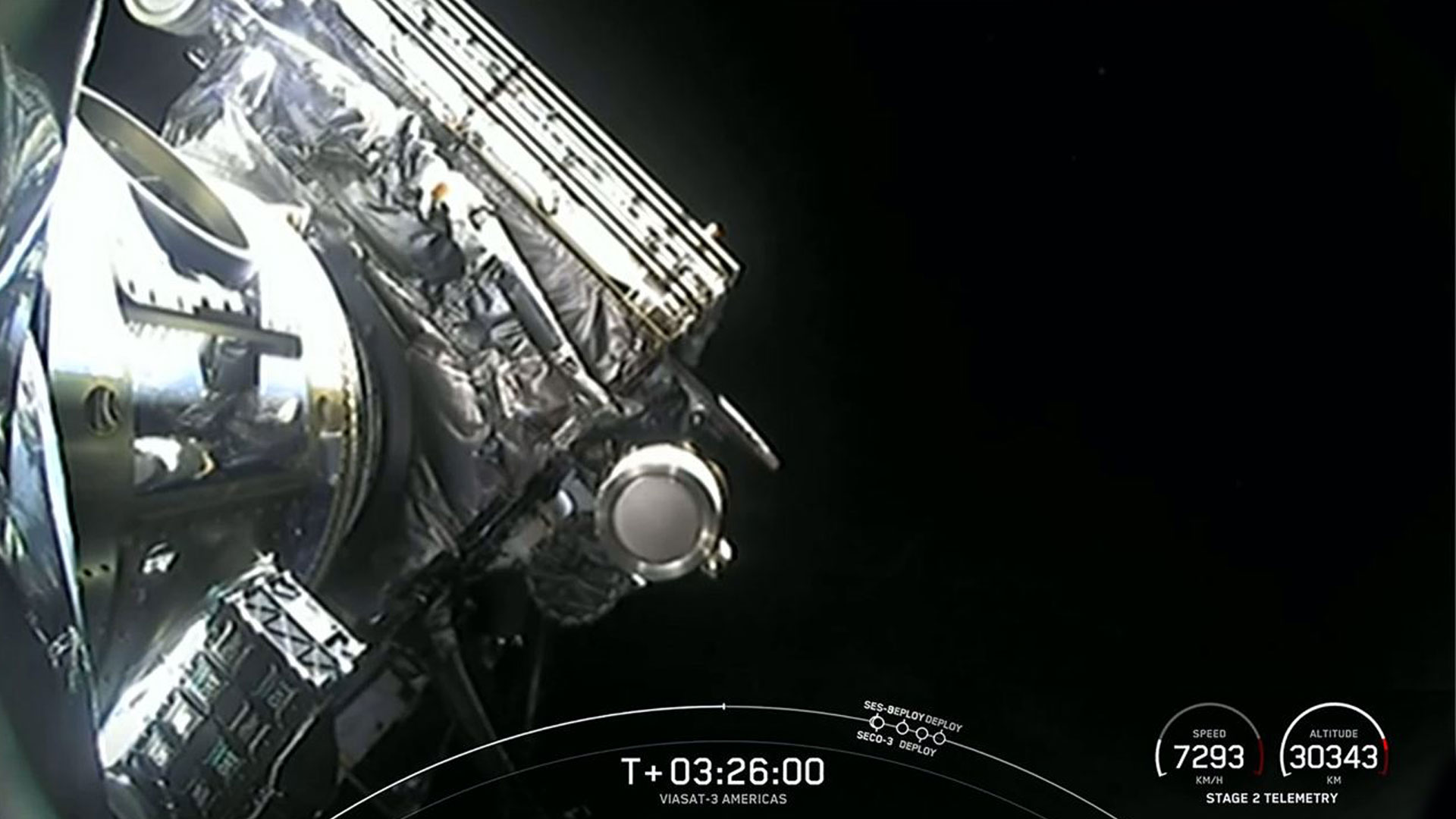 Image: © Exolaunch 2023
GS-1 was the third launch of 2023 for Exolaunch, closely following the Transporter-7 mission earlier in April. The Company has manifested on every SpaceX Transporter mission this year, as well as with multiple new launch vehicles, and is anticipating to reach and go well beyond the 300 satellites launched milestone not later than this summer.
About Exolaunch
Exolaunch (Germany, USA) is a global leader in rideshare launch services and in-space logistics products and services for the NewSpace industry. With a decade of flight heritage and 291 satellites launched across 20 missions (as of April 2023), Exolaunch leverages industry insight to tailor turnkey solutions that meet customer needs and respond to market trends. Exolaunch fulfils launch contracts for NewSpace industry leaders, the world's most innovative start-ups, research institutions, government organizations and space agencies around the world. The company develops and manufactures its own flight-proven and industry-leading small satellite separation systems, with the fastest growing heritage on the market. Exolaunch is also developing Reliant, a line of environmentally friendly orbital transfer vehicles (OTVs), for last-mile satellite delivery, in-space logistics and space debris removal. Exolaunch is committed to making space accessible to all and to promoting its safe, sustainable, and responsible use.
For more information, please visit www.exolaunch.com or reach out at info@exolaunch.com
For media inquiries, please contact media@exolaunch.com
Subscribe to follow our latest news, updates and innovations as they happen
Ready to go
to space?
Let's chat. Get in touch and we'll be with you shortly.