January, 2023
Open Cosmos and Exolaunch Announce New Launch Agreements for MENUT Earth Observation Satellite for SpaceX's Transporter-6 Rideshare Mission and Beyond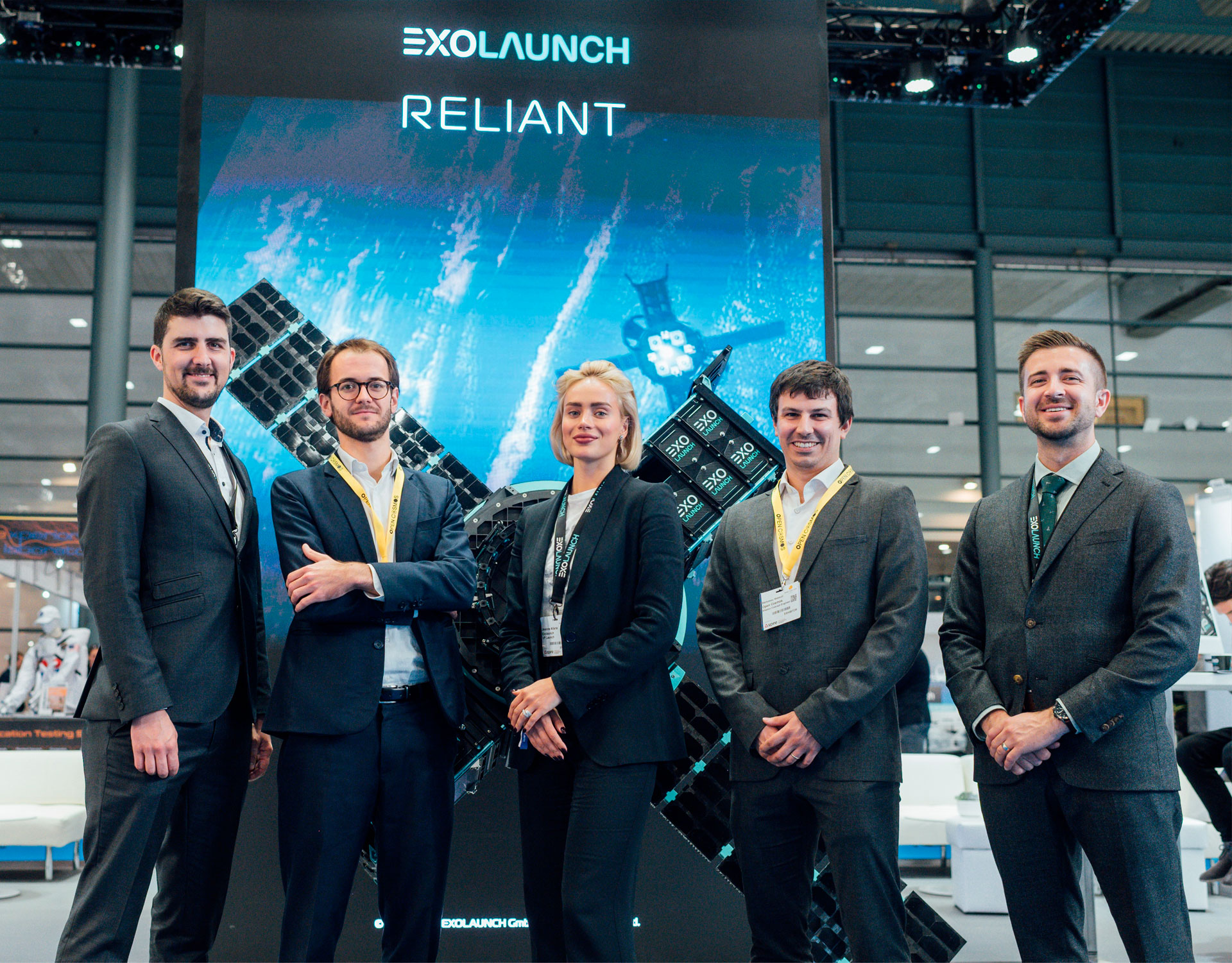 IMAGE CREDITS: EXOLAUNCH
Open Cosmos is launching MENUT, a 6U Earth Observation nanosatellite which will form part of the OpenConstellation, in collaboration with Exolaunch on 3 January 2023 during SpaceX's Transporter-6 mission, with subsequent missions throughout 2023

MENUT has been integrated into the launch vehicle and deployed into sun-synchronous orbit by Exolaunch's EXOpod Nova deployer

The two organisations have a shared goal to make space infrastructure more easily accessible
Harwell, UK / Berlin, Germany — 3 January 2023 — Open Cosmos, a leading space mission and data provider, has signed its first launch services agreement (LSA) with Exolaunch, a global provider of launch services and deployment solutions.
Open Cosmos is launching its 6U MENUT Earth Observation (EO) nanosatellite aboard SpaceX's Transporter-6 rideshare, due to take place today (3 January 2023), with the launch planned and overseen by Exolaunch. The satellite was successfully integrated into the deployer and the Falcon 9 launch vehicle ahead of the launch at Cape Canaveral at 2.56pm today.
MENUT is part of the OpenConstellation, a global shared satellite infrastructure built and managed by Open Cosmos. Countries, institutions and companies are able to contribute their own satellites and create the world's biggest mutualised constellation. Subsequent Open Cosmos-built small satellites, contributed by leading space organisations in the UK, Spain and Portugal for OpenConstellation, are already being built and will be launched throughout 2023 and 2024.
The OpenConstellation is designed to foster cooperation and drive participation from companies, nonprofits and national and regional governments that may not possess the resources to establish and maintain Earth Observation constellations individually. Data sharing and access is managed by Open Cosmos' DataCosmos software data platform launched earlier in 2022. DataCosmos can draw Earth observation data not just from OpenConstellation's satellites as well as drones and ground-based sensors.
"We're delighted to be launching MENUT," says Aleix Megias, VP of Operations at Open Cosmos. "The project will enable national and regional governments, as well as organisations to access insightful and actionable data from space from a revolutionary shared space infrastructure model. This wouldn't be possible without partners that share our mission to make space data and infrastructure more accessible and it was great to work closely with Exolaunch to launch MENUT."
MENUT was integrated into the launch vehicle and deployed into sun-synchronous orbit by Exolaunch's EXOpod Nova. The Nova nanosatellite deployer increases available side panel volume by a factor of four and increases available mass by 30 per cent, enabling a wider and more powerful array of nanosatellite designs and use cases.
"We are excited for this opportunity to partner with Open Cosmos for the first time, a rapidly rising star in both the UK and European space industries and the NewSpace industry at large," says Jeanne Allarie, VP Launch at Exolaunch. "Open Cosmos' goals and values are very much in line with Exolaunch's: establishing sustainable and easily accessible infrastructure in orbit. This goal is in large part made possible by SpaceX and its ongoing Transporter rideshare missions."
About Open Cosmos
Open Cosmos is a business focused on solving the world's biggest challenges through the delivery of satellite missions and the data of the world they can gather from space. This includes designing, building, launching and operating small satellites as well as providing data and services through an innovative platform. Since its creation in 2015, it has developed multiple advanced satellites for telecommunications, earth observation, navigation and science. The company is on a high growth path with presence in the UK, Spain, and Portugal.
For more information, visit www.open-cosmos.com and the company Twitter and LinkedIn.
For media enquiries, please contact harry@burlington.cc
About Exolaunch
Exolaunch (Germany, USA) is a global leader in rideshare launch, integration, deployment and in-space logistics products and services for the NewSpace industry. With a decade of flight heritage and more than 265 satellites launched over 18 missions via a range of global launch vehicles, Exolaunch leverages keen industry insight to develop tailored turnkey solutions to meet customer needs and address market trends. Exolaunch fulfills launch contracts for NewSpace leaders, the world's most innovative startups, research institutions, government organizations and various space agencies. The company also manufactures flight-proven and industry-leading small satellite deployers and develops a line of environmentally friendly orbital transfer vehicles (OTVs), known as Reliant, for last-mile satellite delivery, in-space logistics and space debris removal. Exolaunch is committed to make orbit accessible to all and to promote the safe, sustainable and responsible use of space.
To learn more, visit www.exolaunch.com or reach out at info@exolaunch.com
For media inquiries, please contact media@exolaunch.com
Subscribe to follow our latest news, updates and innovations as they happen
Ready to go
to space?
Let's chat. Get in touch and we'll be with you shortly.