August, 2023
Exolaunch Awarded Multi-Launch Agreement to Deploy Muon Space's Constellation Satellites on SpaceX Transporter Missions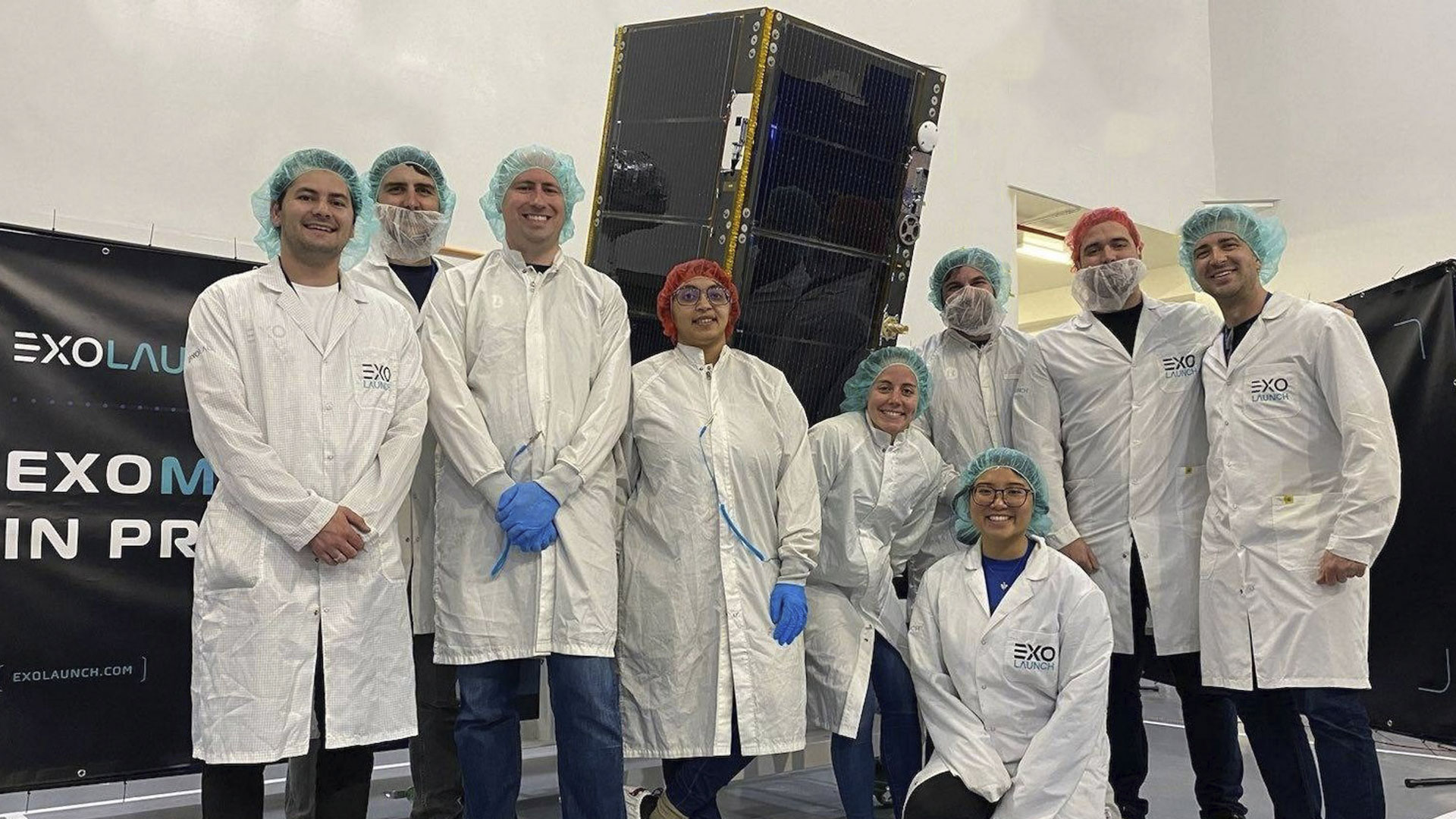 Image: Exolaunch and Muon Space Teams having completed the integration of MuSat-1 at Vandenberg Space Force Base, © SpaceX, Exolaunch, Muon Space
Muon Space awarded Exolaunch a Multi-Launch Agreement (MLA) for at least three satellites to be launched on SpaceX Transporter missions through 2024

The first satellite, MuSat-1, was successfully launched by SpaceX on the Transporter-8 mission in June 2023

Exolaunch is providing CarboNIX separation systems and launch management services for Muon Space's initial satellites
Berlin, Germany — 10 August 2023 — Muon Space, the climate constellation company revolutionizing the way Earth is monitored from space, and Exolaunch, a global leader in launch mission management, integration services and deployment technologies, have signed a multi-launch agreement (MLA) to deploy Muon Space's first three constellation satellites during SpaceX Transporter missions. Muon Space's first satellite, MuSat-1, was launched in June via Exolaunch on SpaceX's Transporter-8 mission from Vandenberg Space Force Base in California.
The successful deployment of MuSat-1 was the first step towards the development of Muon Space's Climate Constellation, which will use a new generation of sensors to monitor Earth's climate and ecosystems. MuSat-2 and MuSat-3 are close behind – establishing a regular launch cadence to enable a growing constellation for Climate Intelligence data.
"The experience and reliability of the Exolaunch team ensured an issue-free first launch campaign, allowing our team at Muon Space to focus on our core mission objectives instead of launch logistics and separation systems," said Reuben Rohrschneider, Chief Mission Architect and Co-Founder at Muon Space. "We look forward to continued collaboration with Exolaunch and SpaceX to launch and deploying our climate data monitoring constellation."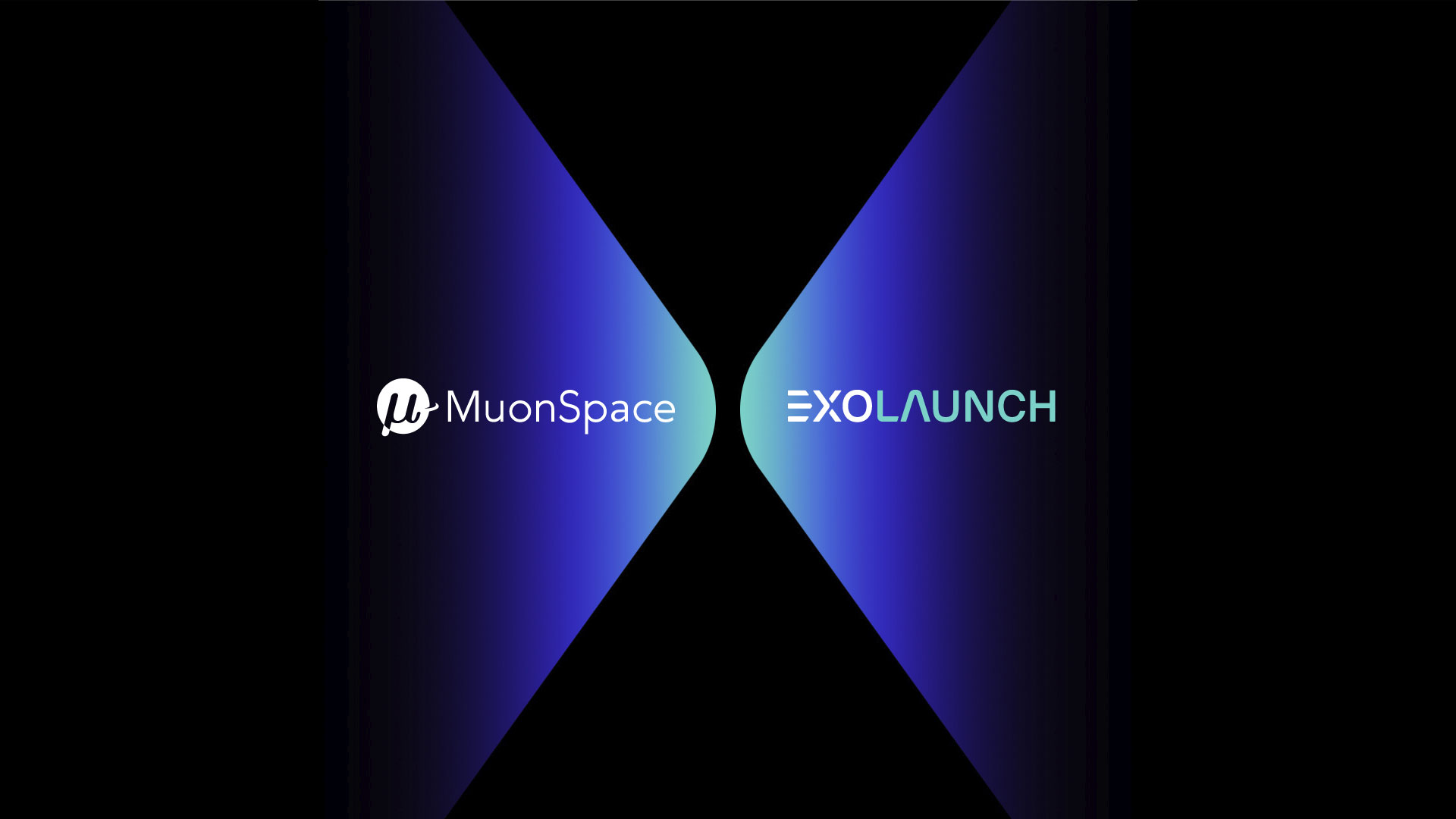 Image: © Exolaunch
Muon Space chose Exolaunch for its vast expertise on SpaceX's Falcon 9 and for Exolaunch's rapidly growing flight heritage, which now counts over 320 satellites launched. Under this MLA, Exolaunch will provide turnkey launch and deployment solutions for Muon Space's satellites, as well as its award-winning CarboNIX microsatellite separation system through 2024. With a flight heritage of nearly 70 satellites deployed across 14 missions and a patented low-shock design, CarboNIX has quickly become the system of choice for Exolaunch customers launching microsatellites on Falcon 9 and helped Exolaunch to secure multiple new launch agreements.
"We are proud and grateful that Muon Space entrusted Exolaunch with separation services for these critical constellation-building launches," said Jeanne Allarie, VP Launch at Exolaunch. "It's a pleasure to work with a team of such distinguished space industry veterans, and we are honored to help them turn their vision into a 'separation confirmed'. Muon Space can fully rely on regular and on-schedule launches thanks to the SpaceX's Transporter program when planning their ambitious missions and tackling global challenges from space."
Transporter-8's success marks the first milestone in this MLA and represents a significant achievement for both companies, with Muon Space celebrating its first satellite in orbit and Exolaunch surpassing its 300th satellite deployed on the mission.
About Muon Space
Founded in 2021, Muon Space is launching a new generation of smallsats and sensors to monitor Earth's climate and ecosystems with unprecedented fidelity. Muon Space's state-of-the-art facility in the heart of Silicon Valley is optimized for manufacturing spacecraft and integrating payloads at scale. Regular launches beginning in June 2023 provide ever-increasing data sets addressing important geophysical and environmental applications and a platform to deliver new technologies to space. Muon Space's experienced science and engineering teams are uniquely suited to deliver the most exquisite and reliable remote sensing solutions at the speed and scale required to address our most urgent climate challenges.
For media inquiries, please contact sarah@nickellcommunications.com
About Exolaunch
Exolaunch (Germany, USA) is a global leader in rideshare launch services and in-space logistics products and services for the NewSpace industry. With a decade of flight heritage and over 320 satellites launched across 23 missions (as of August 2023), Exolaunch leverages industry insight to tailor turnkey solutions that meet customer needs and respond to market trends. Exolaunch fulfils launch contracts for NewSpace industry leaders, the world's most innovative start-ups, research institutions, government organizations and space agencies around the world. The company develops and manufactures its own flight-proven and industry-leading small satellite separation systems, with the fastest growing heritage on the market. Exolaunch is also developing Reliant, a line of environmentally friendly orbital transfer vehicles (OTVs), for last-mile satellite delivery, in-space logistics and space debris removal. Exolaunch is committed to making space accessible to all and to promoting its safe, sustainable, and responsible use.
For more information, please visit www.exolaunch.com or reach out at info@exolaunch.com
For media inquiries, please contact media@exolaunch.com
Subscribe to follow our latest news, updates and innovations as they happen
Ready to go
to space?
Let's chat. Get in touch and we'll be with you shortly.