June, 2023
Aerospacelab's Grégoire satellite successfully launched on SpaceX's Falcon 9 via Exolaunch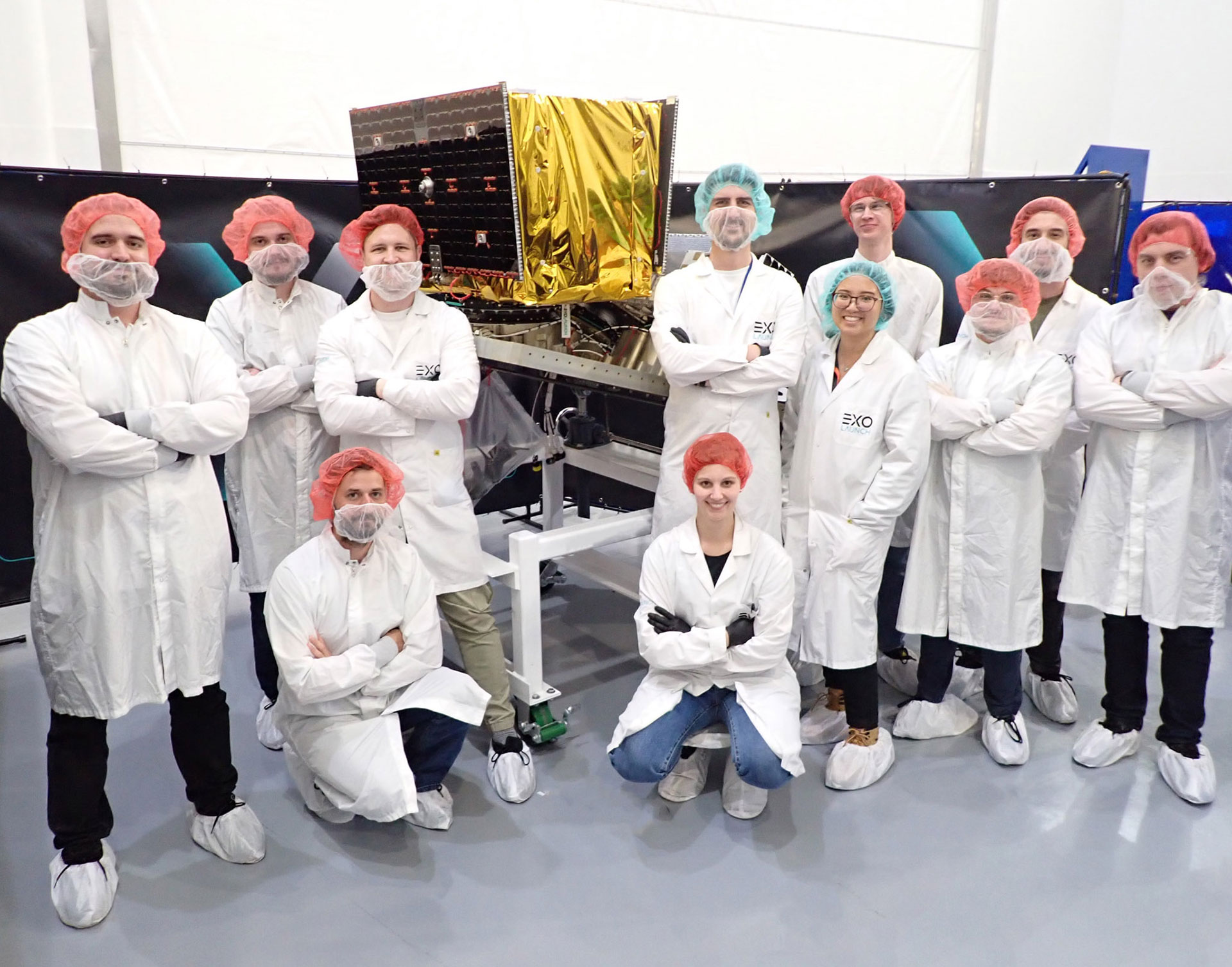 Image: Exolaunch and Aerospacelab teams completing the integration of Grégoire at the Vandenberg Space Force Base launch site, © SpaceX, Exolaunch and Aerospacelab
Aerospacelab has sent its second satellite into orbit with mission management and integration services provider, Exolaunch, aboard SpaceX's Transporter-8 mission on a Falcon 9 rocket.
Berlin, Germany and Mont-Saint-Guibert, Belgium — June 13, 2023 — Aerospacelab, the fast-growing small satellite Belgian manufacturer, and Exolaunch, the German-US global supplier of mission management and integration services, are pleased to announce the launch of Aerospacelab's Grégoire satellite, the company's second private small satellite to travel into space. Two years after Aerospacelab's first satellite mission (Arthur-1) flew into space on SpaceX's second dedicated small satellite rideshare mission (Transporter-2), Grégoire lifted off from Vandenberg Space Force Base in California, United States on June 12th, 2023 at 2:35pm PT.
With this launch, the two European companies initiate their cooperation under a Multi-Launch Agreement that will, through 2023 and 2024, enable the launch of seven of Aerospacelab's innovative Versatile Satellite Platforms (VSP) via SpaceX's Falcon 9 and further strengthen their relationship. Aerospacelab and Exolaunch are members of the Young European Enterprises Syndicate for Space (YEESS), an association dedicated to boosting competitivity and promoting innovations emerging from the space sector in Europe.
While primarily focused on demonstrating Aerospacelab's Versatile Satellite Platform (VSP) capabilities in terms of attitude control, data handling and payload interfaces, to only name a few, Grégoire further makes the case for Aerospacelab's laser communication operating between the satellite and its ground station thanks to a Free Space Optical Communication (FSOC) embarked terminal. In addition to illustrating Aerospacelab's expertise on design, structure building and vertical manufacturing integration, Grégoire represents the maiden flight of Aerospacelab's Versatile Satellite Platform which, on one hand, aims to provide private and public stakeholders with standardized building blocks capable of accommodating various missions and, on the other hand, ensures progress towards the company's project to build a constellation of satellites in the upcoming years.
The Versatile Satellite Platform (VSP) is a key component of Aerospacelab's plan to provide a European answer to the expected upsurge in global small satellite demand. Indeed, after securing 40€ million in Series B financing in 2022, the company is about to start the construction of its satellite megafactory which will become Europe's largest manufacturing factory with an expected production capacity of 500 satellites per year.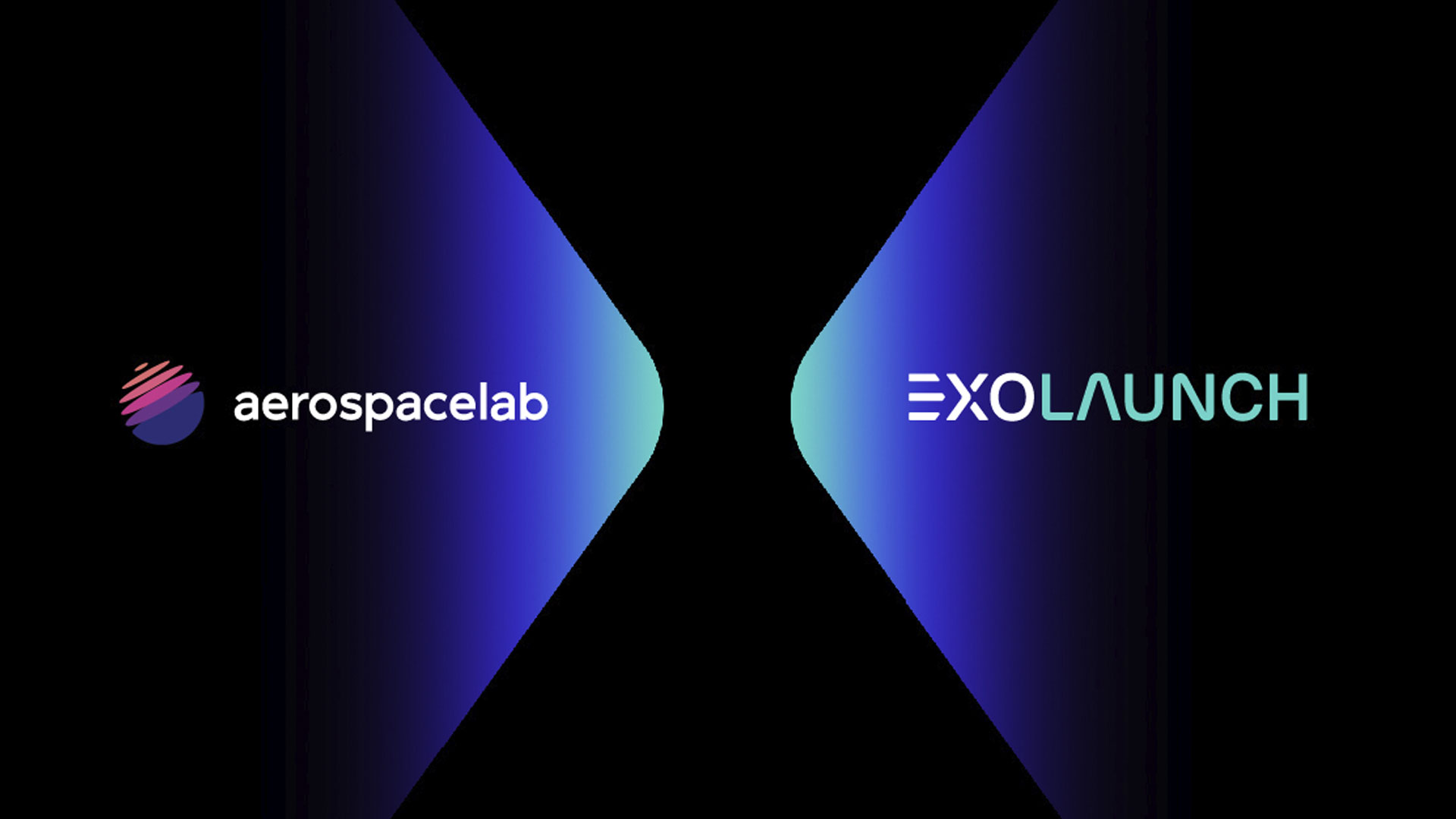 Image: © Exolaunch 2023
For Benoit Deper, CEO and founder of Aerospacelab, "the launch of Grégoire, our second small satellite to reach orbit, is not only a key milestone that highlights Aerospacelab as a global player in the aerospace industry, it is also the opportunity for us to assert our expertise and showcase that we're able to internally design and manufacture most of the satellite's components while remaining competitively priced."
"Exolaunch is proud to be awarded a series of launch contracts from Aerospacelab to safely deliver their seven VSP satellites into orbit," said Jeanne Allarie, VP Launch at Exolaunch. "It's been a pleasure to work with Aerospacelab's highly professional team over successive launch campaigns to perform a rapid VSP satellite constellation deployment in a matter of months. Having just launched Grégoire on Falcon 9 from Vandenberg, we look forward to many more successful launches together with Aerospacelab and SpaceX!"
Aerospacelab chose Exolaunch as mission management and integration services provider due to its outstanding record on Falcon 9 and its flight heritage spanning over 20 missions. In addition to overseeing Grégoire and its follow-on satellites' launches with end-to-end mission management, Exolaunch will provide Aerospacelab with its industry-leading CarboNIX separation system to ensure reliable separation of the satellites. With a flight record of 65 microsatellites deployed across 13 missions, CarboNIX will guarantee low-shock and smooth separations to safely deliver the satellites into their target orbits.
Dorian Lasnet, Project Manager at Aerospacelab, comments: "In projects of this scope, agility and adaptability are crucial turning points that define the "make it" or "break it" moment. Thanks to the talent and commitment of our collaborators, we were able to have a satellite ready for launch only a few years after design started from scratch. Not only was it possible to design and build this brand-new platform in-house, but this asset allows now to speed up the follow-up missions with already 5 more satellites in their AIT phase right now."
Grégoire satellite's key features
Built upon the heritage of Aerospacelab's previous mission (Arthur­1) and integrating new avionic designs targeting higher performances, Grégoire is a part of the VSP Vanilla mission which will bring in-orbit validation for a series of new units designed and manufactured in-house such as:
On­board computer

S-band radio and antenna

X-band radio and antenna

Power conditioning and distribution unit

Global Navigation Satellite System (GNSS) receiver
About Exolaunch
Exolaunch (Germany, USA) is a global leader in rideshare launch services and in-space logistics products and services for the NewSpace industry. With a decade of flight heritage and over 300 satellites launched across 21 missions (as of June 2023), Exolaunch leverages industry insight to tailor turnkey solutions that meet customer needs and respond to market trends. Exolaunch fulfils launch contracts for NewSpace industry leaders, the world's most innovative start-ups, research institutions, government organizations and space agencies around the world. The company develops and manufactures its own flight-proven and industry-leading small satellite separation systems, with the fastest growing heritage on the market. Exolaunch is also developing Reliant, a line of environmentally friendly orbital transfer vehicles (OTVs), for last-mile satellite delivery, in-space logistics and space debris removal. Exolaunch is committed to making space accessible to all and to promoting its safe, sustainable, and responsible use.
For more information, please visit www.exolaunch.com or reach out at info@exolaunch.com
For media inquiries, please contact media@exolaunch.com
About Aerospacelab
Founded in 2018, Aerospacelab is a fast-growing company specialized in designing, manufacturing and operating small satellite systems. Thanks to its versatile satellite platform, Aerospacelab provides international stakeholders with an access to space and geospatial intelligence, offering proprietary high-resolution satellite data and therefore facilitating improved decision-making based on information supported by reliable evidence.
With a unique vertically integrated approach, the company is paving the road to an optimized and cost-efficient way to space. Headquartered in Mont-Saint-Guibert (Belgium), Aerospacelab has also offices in Switzerland and France with an overall headcount of over 200 employees.
For more information, visual assets and interview requests, please contact:
Célia Berlemont, Marketing and Communications Manager:
Subscribe to follow our latest news, updates and innovations as they happen
Ready to go
to space?
Let's chat. Get in touch and we'll be with you shortly.