December, 2022
Exolaunch to Deploy Unseenlabs' Latest BRO-Series Satellite into Orbit on SpaceX's Transporter-6 Mission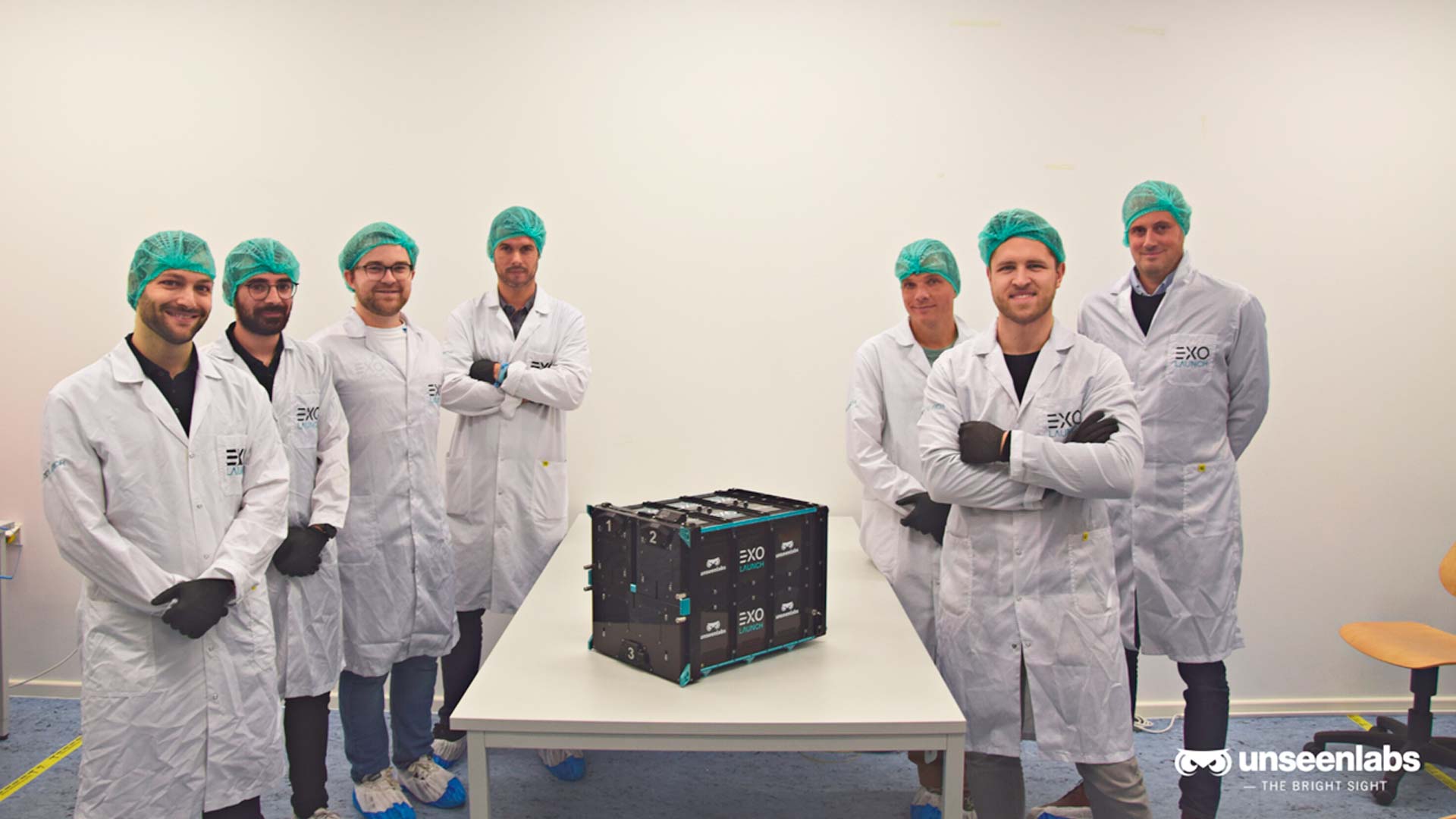 IMAGE CREDITS: UNSEENLABS
Unseenlabs' BRO-8 nanosatellite to be deployed into orbit NET January 2023, its mission overseen by Exolaunch
Rennes, France / Berlin, Germany — December 20, 2022 — Unseenlabs, the world leader in space-based RF detection for Maritime Domain Awareness, has recently signed a launch services agreement (LSA) with Exolaunch, an international provider of launch services and deployment solutions, to deploy its BRO-8 nanosatellite on SpaceX's Transporter-6 rideshare mission, which is to launch no earlier than (NET) January 2023.
Manufactured by GOMSpace, BRO-8 (Breizh Reconnaissance Orbiter-8) is a 6U satellite designed to provide customers with data and analytics based on the interception of radio frequency (RF) signals (detection of electromagnetic waves emitted by electronic devices from Earth's surface). It is to be the eighth satellite of Unseenlabs' constellation, designed for high-precision maritime vessel tracking.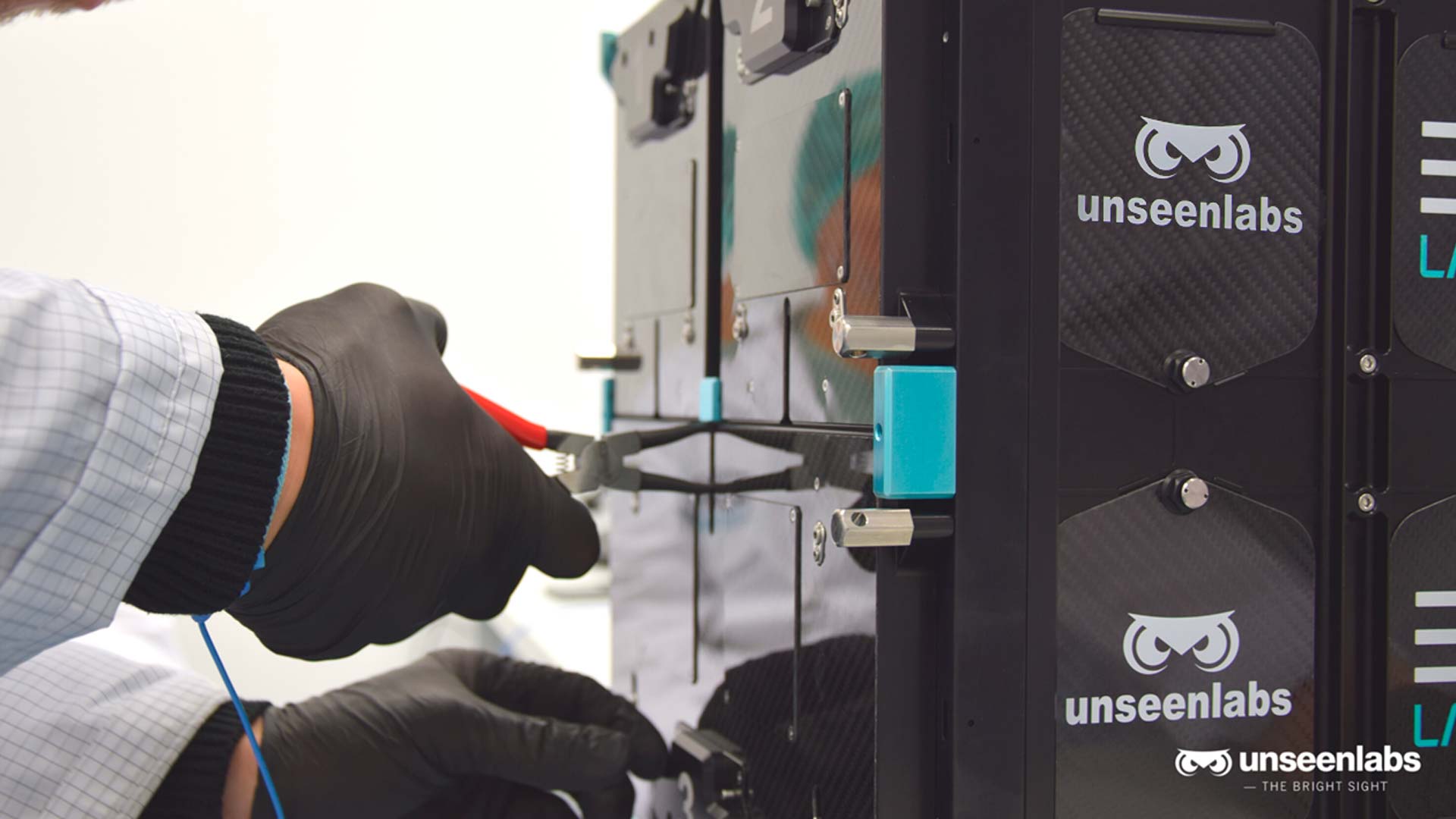 IMAGE CREDITS: UNSEENLABS
BRO-8 will be launched via Falcon 9 and deployed into sun-synchronous orbit from Cape Canaveral Space Force Station. Under the LSA, Exolaunch is overseeing all rideshare mission management, environmental testing and satellite integration and deployment.
"We are looking forward to launching BRO-8, our eighth satellite, with Exolaunch and SpaceX," says Jonathan Galic, CTO and cofounder of Unseenlabs. "This RF nanosatellite represents a crucial step in the development of our space-based radio frequency detection technology dedicated to Maritime Domain Awareness. It will allow us to improve our solution and revisit time. Thanks to Exolaunch and SpaceX, we will be able to provide the best quality service possible to our customers."
Transporter-6 marks Exolaunch's sixth rideshare mission under its ongoing multi-launch agreement (MLA) with SpaceX. For each mission under the agreement, Exolaunch provides customers with an end-to-end launch solution from planning to deployment.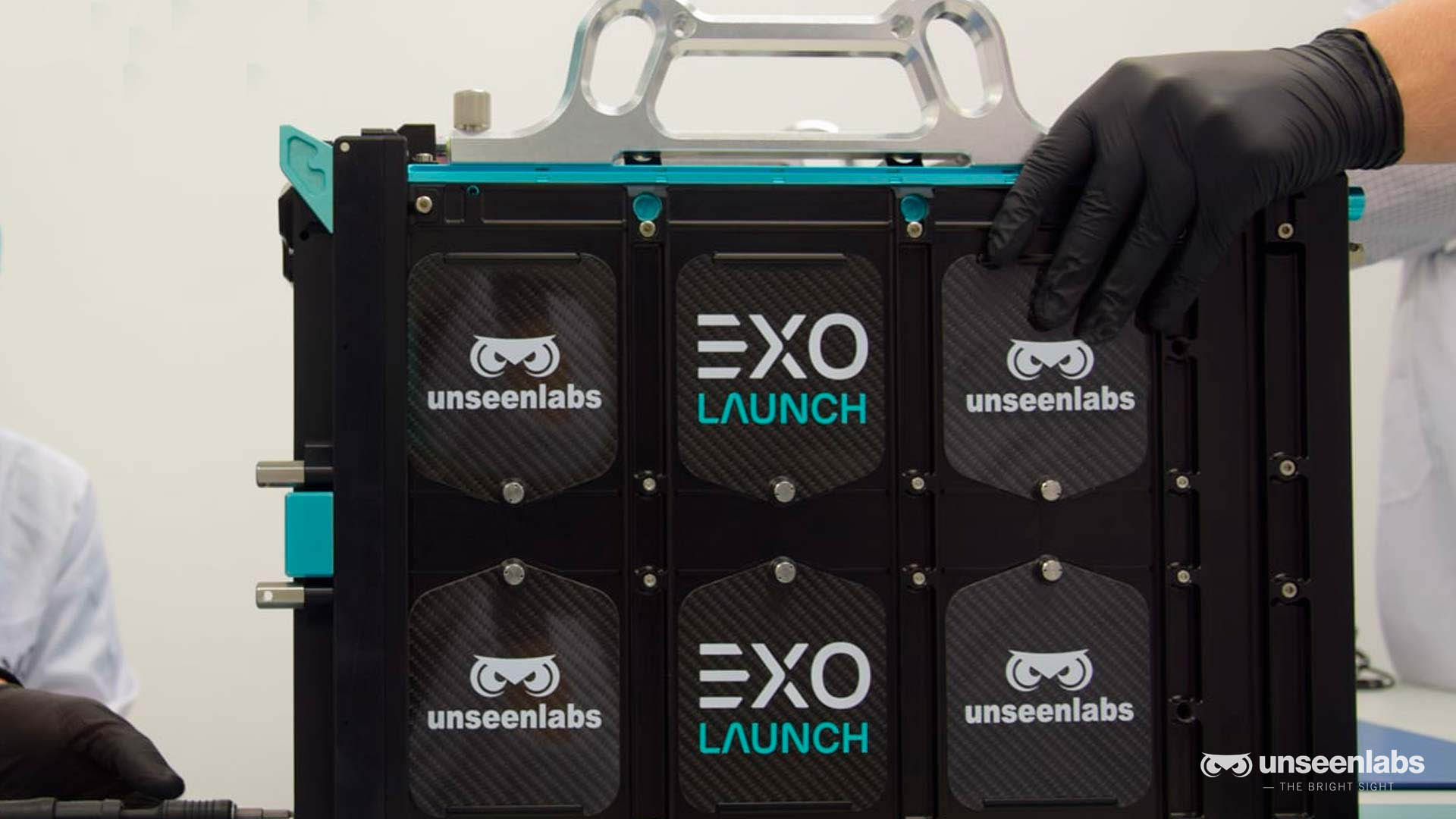 IMAGE CREDITS: UNSEENLABS
BRO-8 has been integrated into the Falcon 9 launch vehicle and will be deployed into sun-synchronous orbit by Exolaunch's EXOpod Nova, the most advanced nanosatellite deployer on the market with a 100 percent successful deployment history. Nova increases available side panel volume by a factor of four and increases available mass by 30 percent, enabling a wider and more powerful array of nanosatellite designs and use cases.
"Unseenlabs and Exolaunch have long held a strong partnership, launching together on nearly all of our companies' space missions and now expanding to new launch vehicles," says Michael Tolstoj, Mission Director at Exolaunch. "Unseenlabs is at the leading edge of maritime surveillance, and with so much at stake in this field we are happy to support those who are contributing the most." 
About Unseenlabs
French company Unseenlabs was founded in 2015 and is a leader in satellite-borne ship RF signal geolocation technology. Its proprietary satellite technology can geolocate any ship at sea using a single nanosatellite. The company currently boasts the most extensive maritime activity tracking RF satellite constellation worldwide. Unseenlabs can collect data at any time and in any weather conditions. The company provides a wide range of maritime stakeholders with accurate and up-to-date vessel location data, optimizing maritime activity surveillance. Unseenlabs' solution not only helps maritime companies and organizations fight illegal and anti-environmental activities such as illegal fishing and dumping, but it also helps to protect the planet.
To learn more, visit www.unseenlabs.space or reach out at contact@unseenlabs.fr
For media inquiries, please contact communication@unseenlabs.fr
About Exolaunch
Exolaunch (Germany, USA) is a global leader in rideshare launch, integration, deployment and in-space logistics products and services for the NewSpace industry. With a decade of flight heritage and 230+ satellites launched over 17 missions via a range of global launch vehicles, Exolaunch leverages keen industry insight to develop tailored turnkey solutions to meet customer needs and address market trends. Exolaunch fulfills launch contracts for NewSpace leaders, the world's most innovative startups, research institutions, government organizations and various space agencies. The company also manufactures flight-proven and industry-leading small satellite deployers and develops a line of environmentally friendly orbital transfer vehicles (OTVs), known as Reliant, for last-mile satellite delivery, in-space logistics and space debris removal. Exolaunch is committed to make orbit accessible to all and to promote the safe, sustainable and responsible use of space.
To learn more, visit www.exolaunch.com or reach out at info@exolaunch.com
For media inquiries, please contact media@exolaunch.com
Subscribe to follow our latest news, updates and innovations as they happen
Ready to go
to space?
Let's chat. Get in touch and we'll be with you shortly.