June, 2022
Turion Space and Exolaunch Announce Launch Agreement for DROID.001 Aboard SpaceX Falcon 9
DROID of Turion Space will be placed into orbit via Exolaunch in less than a year
IMAGE CREDITS © EXOLAUNCH
Irvine, CA / Berlin, DE: US Company Turion Space, building spacecraft for space logistics services including space debris removal and space situational awareness data has selected Exolaunch, a global provider of launch, deployment and integration services for small satellites, to provide launch services for their first DROID spacecraft aboard a Falcon 9 Transporter rideshare mission. The launch is planned for early 2023 using the Exolaunch's CarboNIX separation system that proved its reliable performance having deployed nearly 40 microsats over 9 missions yet.
"Exolaunch was recommended to us by several companies and it became apparent from day one why," says Tyler Pierce, CFO at Turion Space. "They have been so easy to work with, have a very high-reliability system, and top-notch customer support at all levels".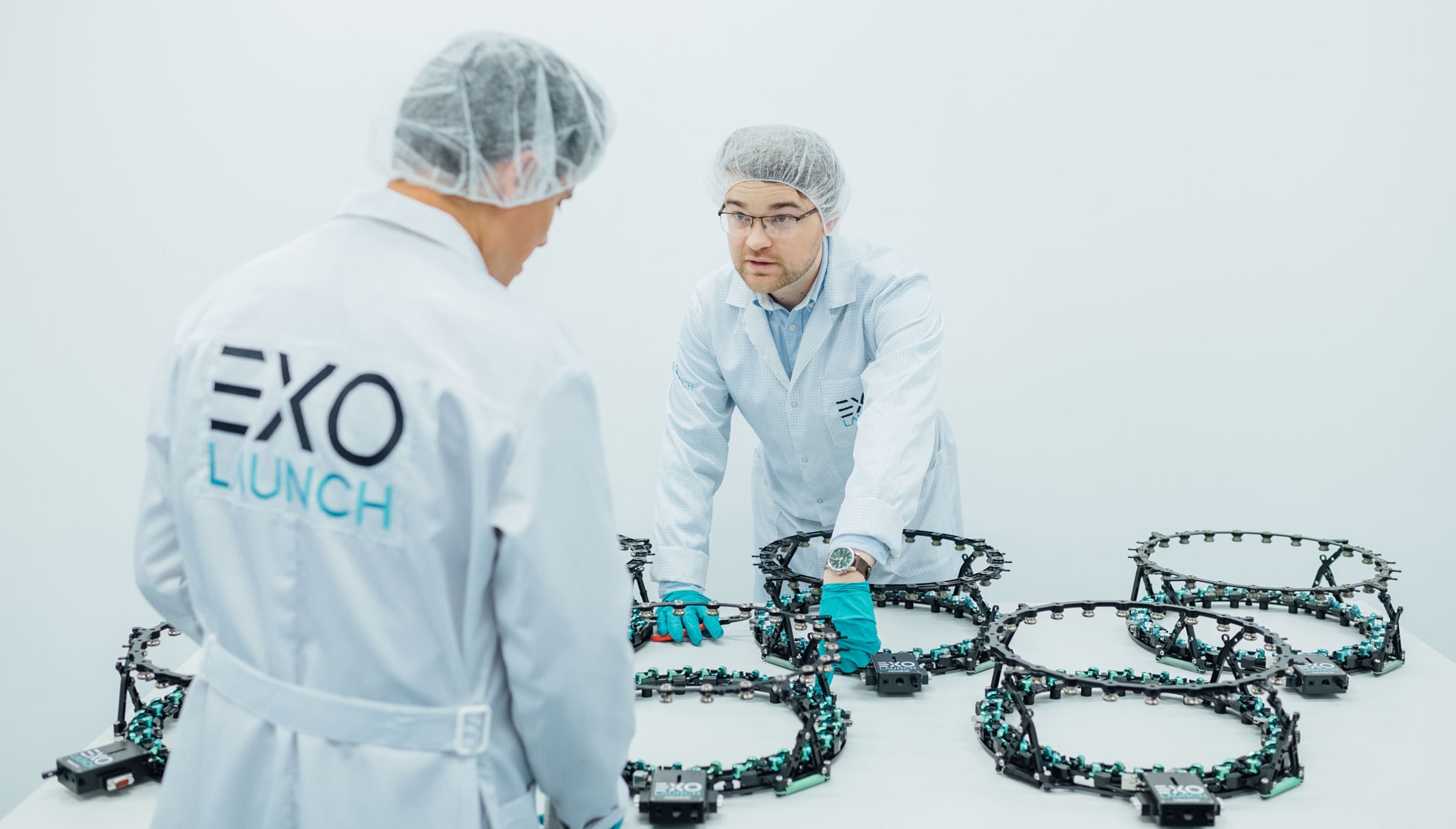 EXOLAUNCH'S CARBONIX MICROSAT SEPARATION SYSTEM
CREDIT: EXOLAUNCH
This is the first mission for Turion Space, named "Get it Up There" to serve as a demonstrator for a fleet of satellites designed, assembled, launched, and operated by Turion Space. This fleet is designed to provide on-demand and recurring inspection data of other space objects in low-earth orbit and host internal development experiments for future space logistic services including space debris removal.
"We're pleased to welcome Turion Space as a customer and support the launch of DROID.001 with Falcon 9," says Kier Fortier, Launch Director at Exolaunch USA. "The choice of the launch partner is a matter of trust, especially for the premiere flight. Our teams are working closely to send DROID.001 to orbit early next year and we look forward to future missions with Turion Space."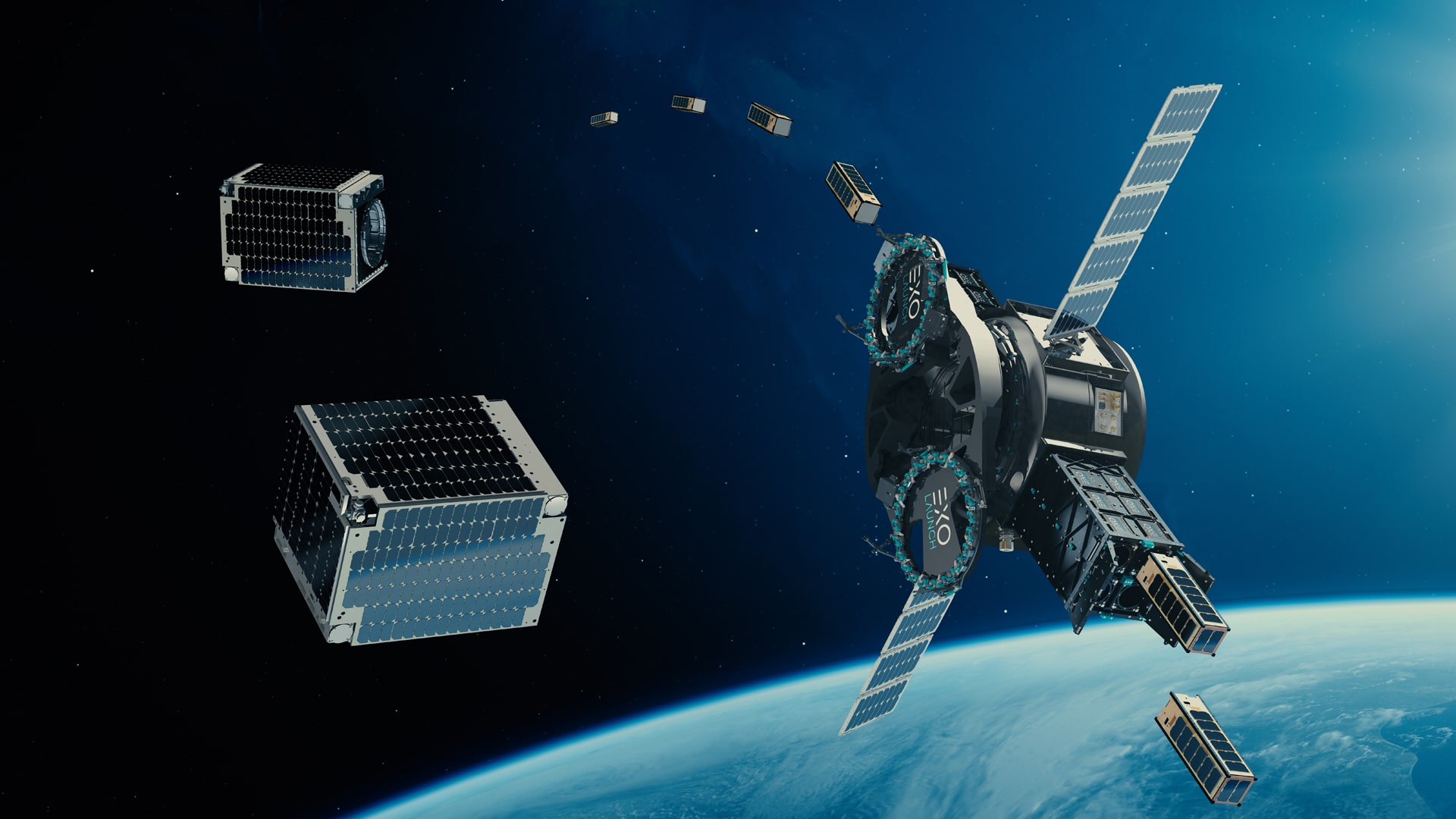 SATELLITE DEPLOYMENT INTO ORBIT THROUGH CARBONIX
CREDIT: EXOLAUNCH
About Turion Space
Turion Space designs, develops, and operates "DROID" spacecraft in Irvine, California. These spacecraft enhance space resiliency by gathering space-situational-awareness data and providing space logistics services including in-orbit transportation, and orbital debris removal services. Turion Space is a startup backed by Y-combinator to combat the growing threat of space debris, clearing a safe path for humanity's exploration and expansion into the final frontier.
About Exolaunch
Exolaunch (Germany, USA) is a global leader in rideshare launch, deployment and integration services for the NewSpace industry. With a decade of flight heritage and 230 satellites launched across 16 missions on launch vehicles around the world, Exolaunch has an industry insight it can leverage to develop one-stop solutions tailored towards meeting customer needs and addressing market trends. Exolaunch executes launch contracts for NewSpace leaders, the world's most innovative startups, research institutions, government organizations, and space agencies. Exolaunch manufactures lightweight and flight-proven separation systems to deliver integration and deployment services for small satellites. The company is also developing a line of environmentally-friendly orbital transfer vehicles named Reliant for the satellite last-mile transportation, in-space logistics and space debris removal. Exolaunch is committed to making space accessible for everyone and to promoting safe, sustainable and responsible use of space.
Subscribe to follow our latest news, updates and innovations as they happen
Ready to go
to space?
Let's chat. Get in touch and we'll be with you shortly.