March, 2022
The University of Brasilia (UnB) Granted a Launch Contract to Exolaunch for the AlfaCrux Satellite
The UnB-developed satellite will be sent into orbit by Exolaunch aboard SpaceX's Transporter-4 mission
IMAGE CREDITS © UNB AND ALÉN SPACE
Brasilia, Brazil / Berlin, Germany – March 28, 2022 – University of Brasilia (UnB), a federal public university in Brazil, has awarded a contract to Exolaunch, a global leader in launch, in-space logistics and deployment services for small satellites, to launch its AlfaCrux satellite aboard SpaceX's Transporter-4 mission. The teams of UnB and Exolaunch have completed a successful integration of AlfaCrux satellite into an EXOpod deployer at Exolaunch's facilities in Berlin. It is scheduled for a Falcon 9 launch NET April 2022 as part of SpaceX's SmallSat Rideshare Program.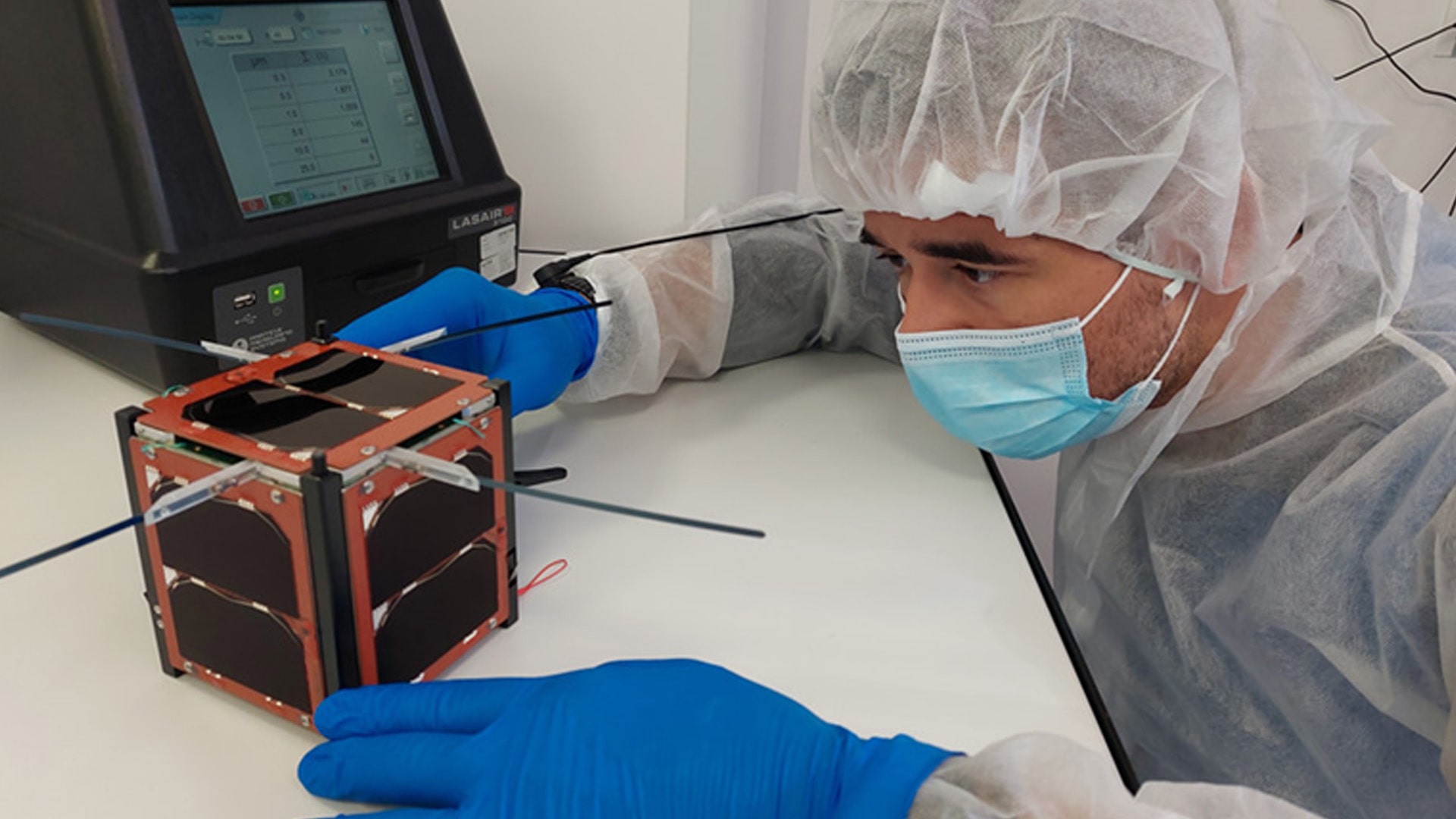 IMAGE CREDITS © UNB AND ALÉN SPACE
Developed by UnB and manufactured by Alen Space, the AlfaCrux satellite is designed for educational and technical investigations of narrowband communication and its applications carried out by researchers, students, and amateur radio operators interested in radio technique without pecuniary interest. Possible in-orbit technical demonstrations include digipeater solutions, scintillation impacts in the satellite communication link, and data collection systems.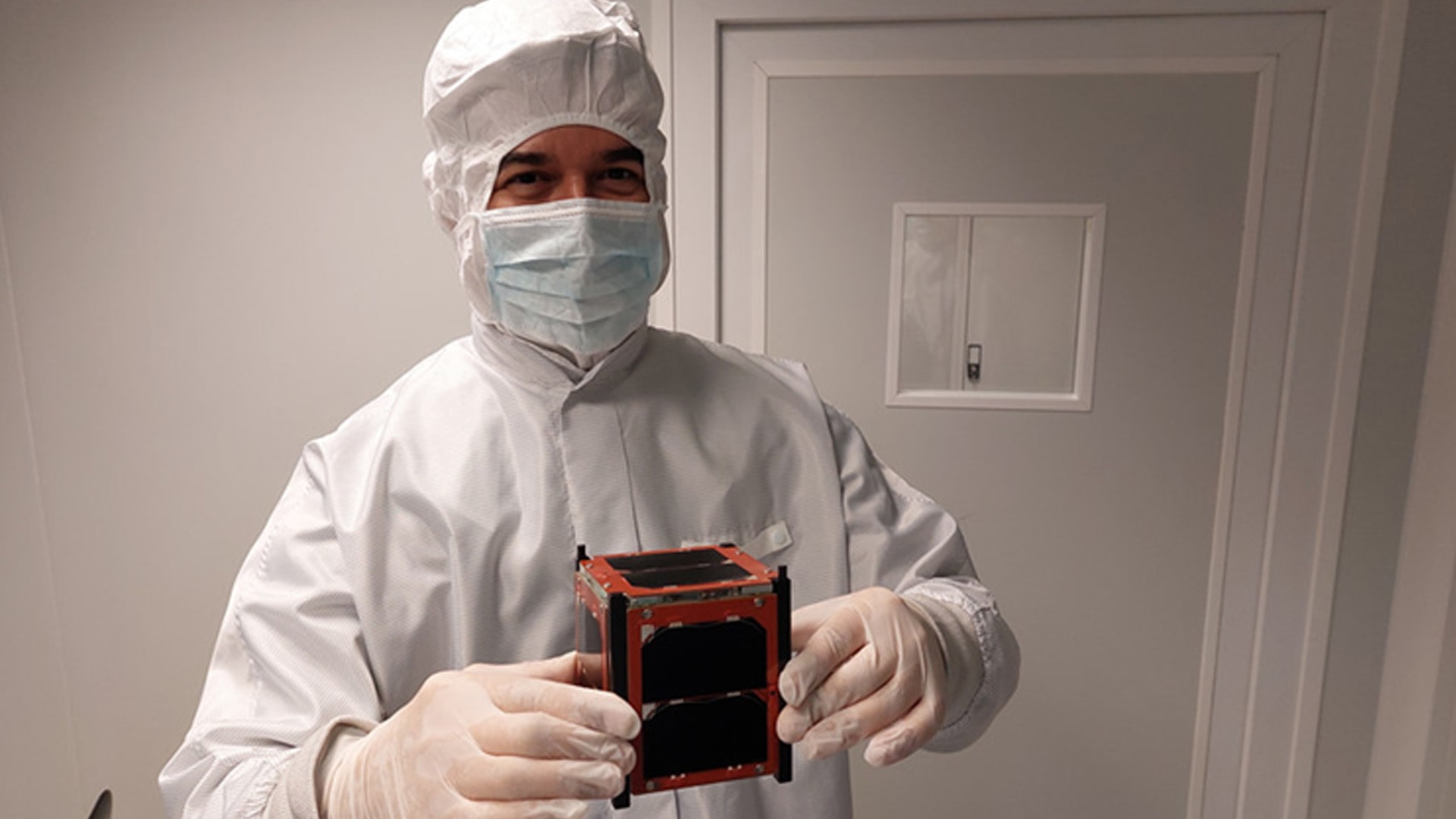 IMAGE CREDITS © UNB AND ALÉN SPACE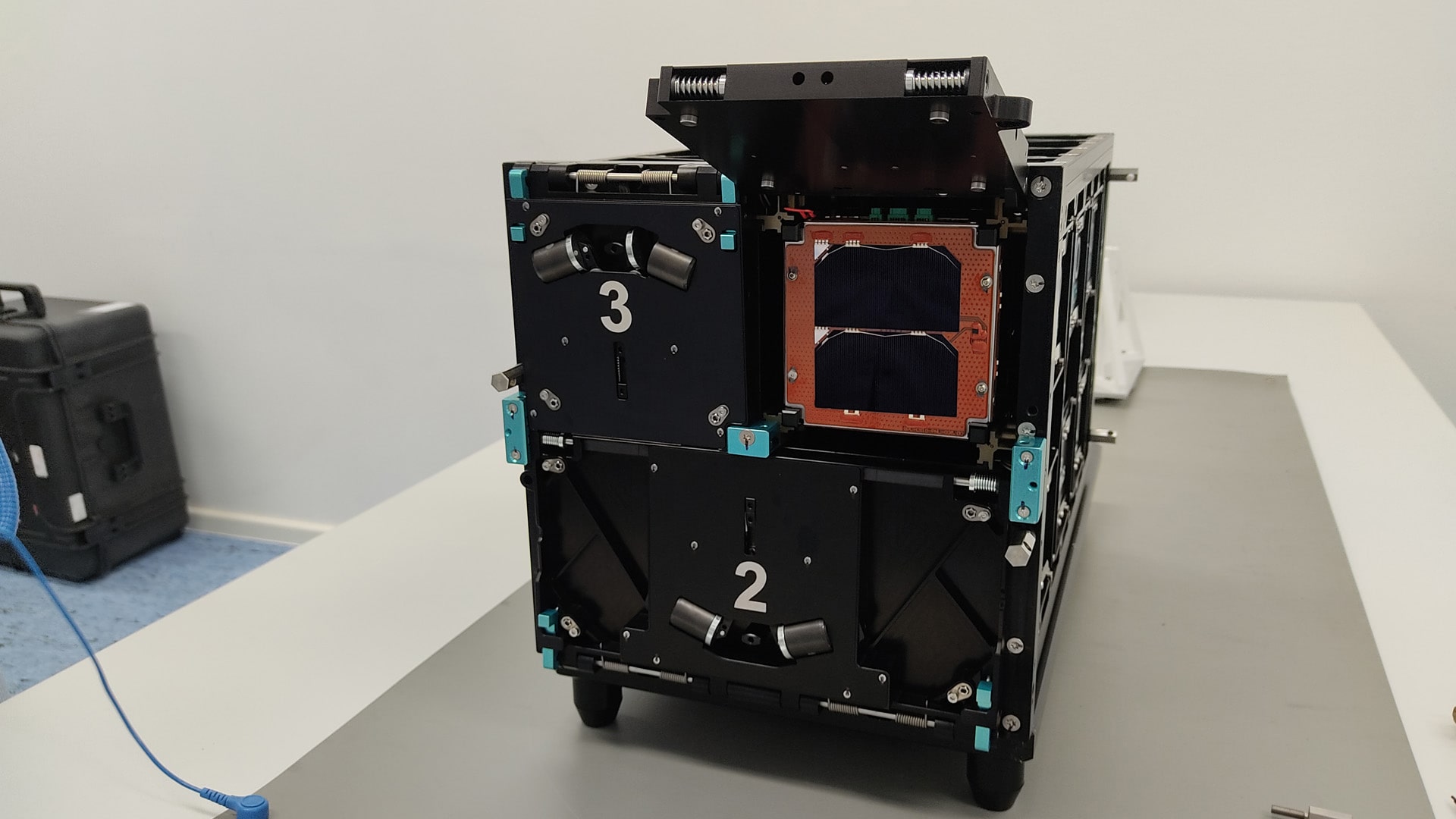 IMAGE CREDITS © UNB, ALÉN SPACE AND EXOLAUNCH
Prof. Dr. Renato Borges, an associate professor at UnB, stated "It has been a great pleasure to work with the Exolaunch team in the AlfaCrux mission. The dedication and professionalism of the entire team is incredible! All support provided throughout all stages was perfect, and the success of the mission is already a reality! We are looking forward to cooperating with Exolaunch on our next missions and we are grateful for all of their support with the AlfaCrux mission!"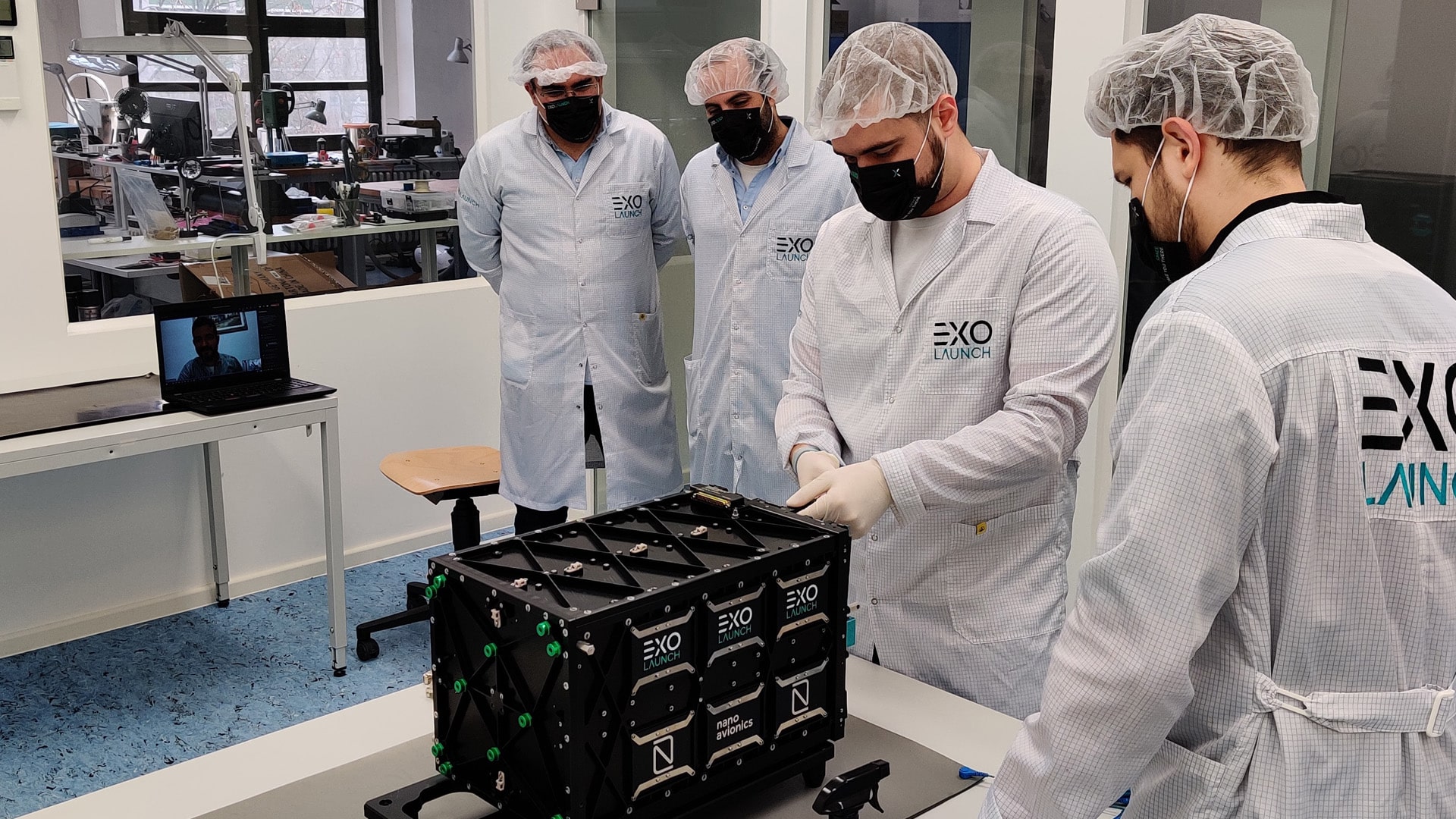 IMAGE CREDITS © UNB, ALÉN SPACE AND EXOLAUNCH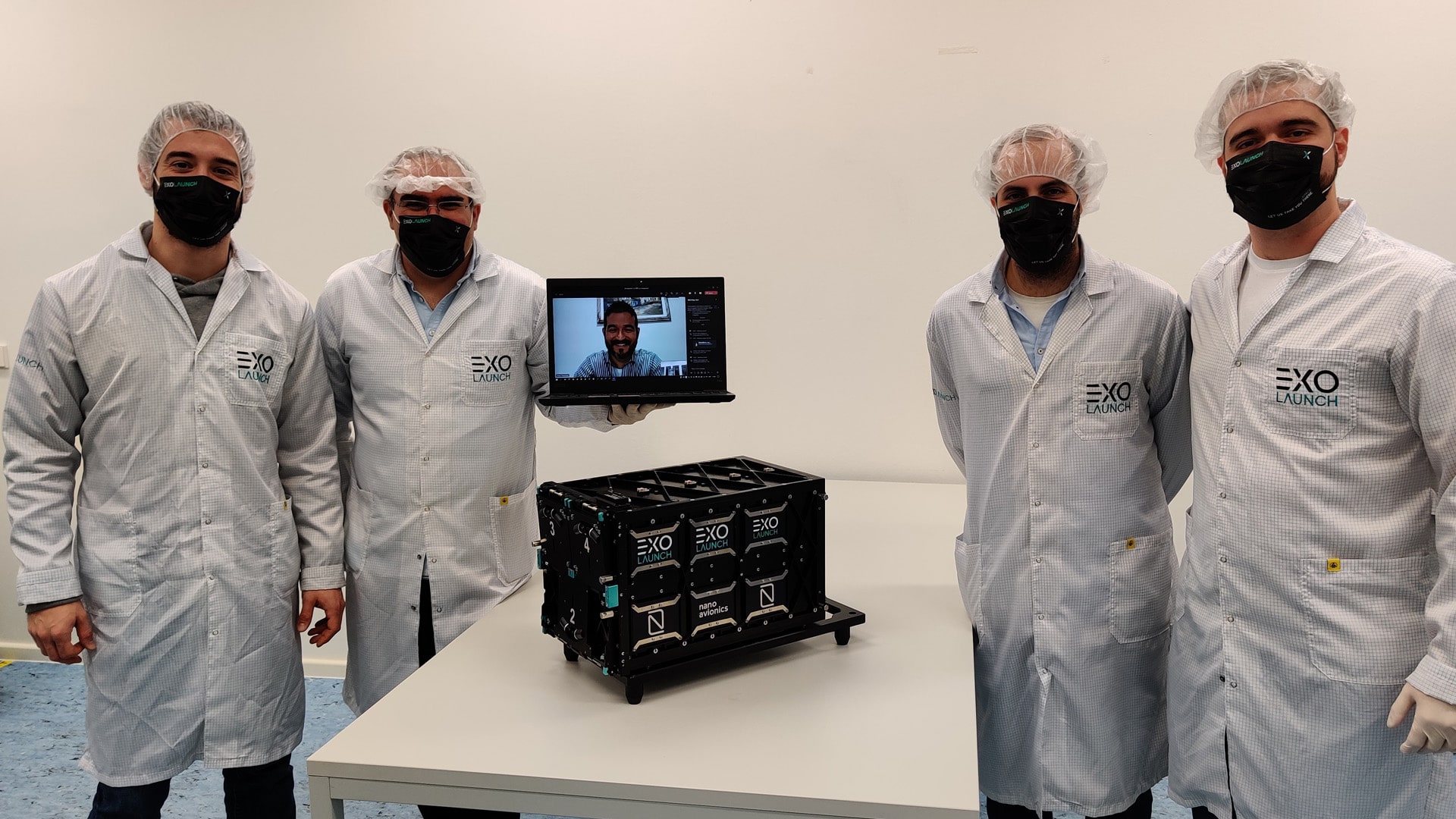 IMAGE CREDITS © UNB, ALÉN SPACE AND EXOLAUNCH
Exolaunch, a premier launch integrator working under a Multi-Launch Agreement with SpaceX, is providing overall launch mission management, satellite integration, environmental testing, and deployment services for the AlfaCrux satellite. To date, Exolaunch has arranged launches for 200 satellites for NewSpace industry leaders, start-ups, space agencies and academia. UnB will benefit from Exolaunch's proprietary deployment technologies, technical expertise, and decade-long unique flight heritage to flawlessly deploy its satellite into its orbit.
IMAGE CREDITS © UNB, ALÉN SPACE
Mr. Pablo Lobo, Mission Manager at Exolaunch, said "Working with the AlfaCrux team from University of Brasilia on their journey towards the launch has been a very exciting process. We are glad to be chosen their launch partner and delighted to accompany their team throughout the different stages of the mission. We look forward to continue supporting their next missions in the future and further strengthening our posture in the region."
IMAGE CREDITS © UNB, ALÉN SPACE
IMAGE CREDITS © UNB, ALÉN SPACE
About University of Brasilia (UnB)
Created in 1962 following the joint vision of the anthropologist Darcy Ribeiro and the educator Anísio Teixeira, the University of Brasilia offers free public education of excellence for Brazilian and foreign students, with a humanistic, embracive and plural perspective of citizens' rights. The goals and mission of UnB are to be a reference in teaching, research and community projects, contributing to global knowledge in an interconnected world. Its conception came from the same revolutionary spirit that gave rise to the federal capital, Brasilia: to renew the methods of learning and to teach towards the future. The University of Brasilia has the highest rating in the Brazilian Ministry of Education's General Course Index. Dedicated to the promotion of free, inclusive and high-quality education, UnB is among the best universities in Brazil. It has 26 institutes and colleges with 53 departments.
The UnB's institutional mission is to produce, integrate and disseminate knowledge, and to educate citizens to be committed to ethics, social responsibility and sustainable development. In 2003, UnB was the first Brazilian federal university to approve affirmative action for black and indigenous applicants.
For more information about UnB, please visit: or get in touch at www.international.unb.br or get in touch at intweb@unb.br
About Exolaunch
Exolaunch (Germany, France, USA, Singapore) is a global leader in rideshare launch, deployment, in-space logistics, and integration services for the NewSpace industry. With a decade of flight heritage and close to 200 satellites launched on 14 missions on launch vehicles around the world, Exolaunch has an industry insight it can leverage to develop one-stop-shop solutions tailored towards meeting customer needs and addressing market trends. Exolaunch executes launch contracts for NewSpace leaders, the world's most innovative startups, research institutions, government organizations, and space agencies. Exolaunch manufactures lightweight and flight-proven separation systems to deliver integration and deployment services for small satellites. The company is also developing a line of environmentally-friendly orbital transfer vehicles named Reliant for the satellite last-mile transportation, in-space logistics and space debris removal. Exolaunch is committed to making space accessible for everyone and to promoting safe, sustainable and responsible use of space.
For more information, visit: www.exolaunch.com or get in touch at info@exolaunch.com
For media queries, please contact media@exolaunch.com
Subscribe to follow our latest news, updates and innovations as they happen
Ready to go
to space?
Let's chat. Get in touch and we'll be with you shortly.