February, 2022
Plan-S announces launch agreements for SpaceX Falcon 9 via Exolaunch for three IoT tech demo satellites
The satellites developed by Turkey's Plan-S will be sent into orbit by Exolaunch via Falcon 9 missions in H2, 2022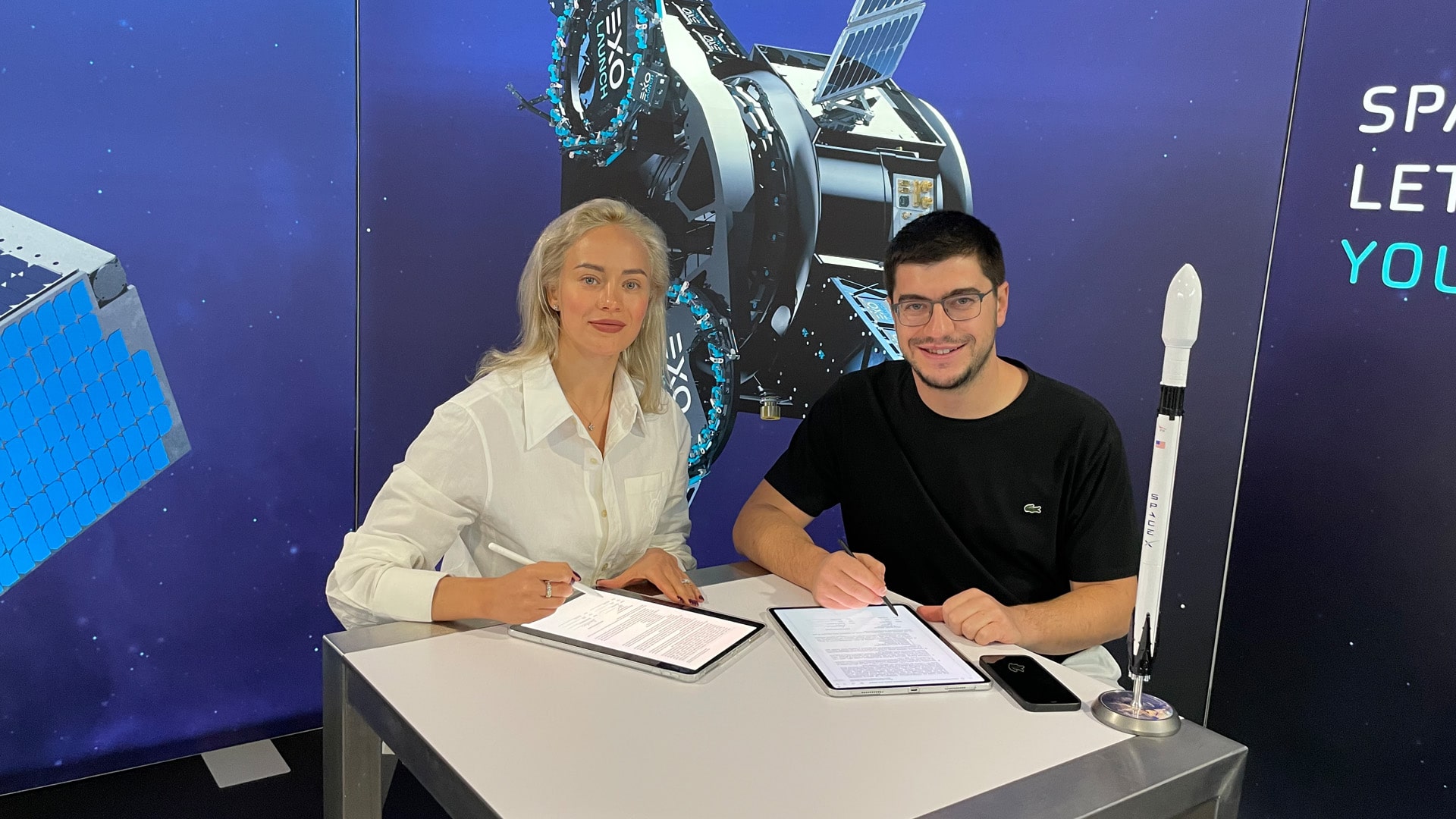 IMAGE CREDITS © EXOLAUNCH
Ankara, Turkey / Berlin, Germany – February 23, 2022 – Plan-S Satellite and Space Technologies, a Turkish provider of end-to-end satellite solutions for global IoT services, have signed a series of agreements to launch three IoT tech demo satellites onboard SpaceX's Falcon 9 via Exolaunch, a global leader in launch, in-space logistics and deployment services for small satellites. The satellites being built by Plan-S will be launched in the second half of 2022 as part of SpaceX's SmallSat Rideshare Programme.
Plan-S was established mid-2021 as one of the largest private Turkish satellite companies with its own production and test facilities. They have gone on to become an IoT service provider in Turkey and later covering Central Asia, Africa and the Middle East. Thanks to the engineering team's substantial expertise, Plan-S will complete a full cycle in less than a year. From developing to manufacturing and launching three satellites to serve a number of sectors including transport, finance, energy, meteorology, aviation, and agriculture, with plans to deploy a large IoT constellation starting in 2023.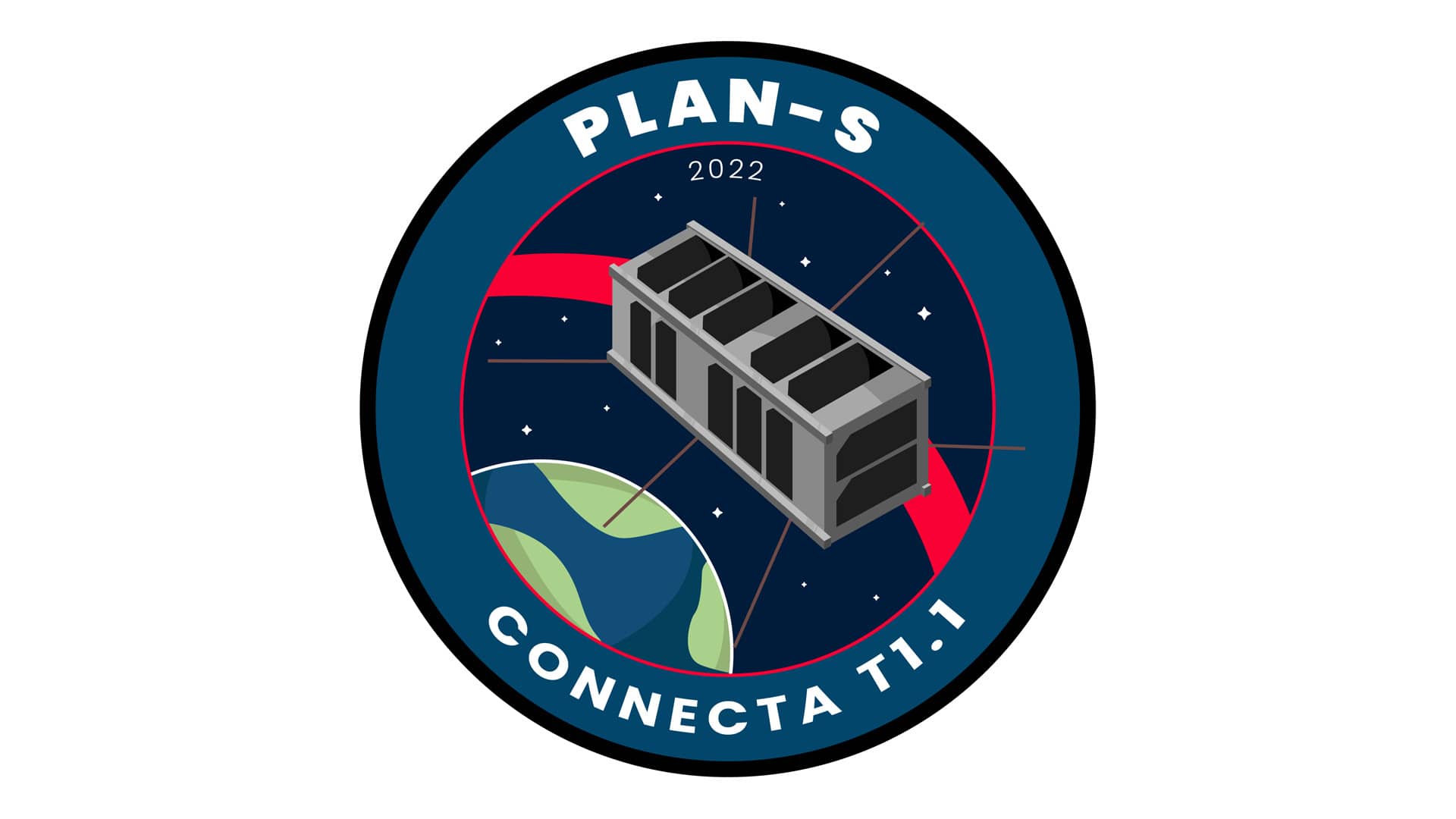 IMAGE CREDITS © PLAN-S
Mr. Tugay Güzel, CEO at Plan-S, stated "We serve in the field of satellite technologies that intersect with the Internet of Things (IoT) and large data processing. In less than a year after being established, we launch our first satellite, the Connecta T1.1. Such an accomplishment was only made possible by the devoted team of scientists and engineers at Plan-S. Our exemplary team are experts in the research, development and production of space technologies. The team has experience working in some of the globe's most prestigious institutions. We at Plan-S are brought together by people who value teamwork towards our vision."
Exolaunch, a German- and US- based launch integrator working under a Multi-Launch Agreement with SpaceX, will ensure comprehensive mission management, satellite integration and deployment services for the Plan-S satellites aboard Falcon 9 Transporter missions. To date, Exolaunch has arranged launches for 200 satellites for NewSpace industry leaders, start-ups, space agencies and scientific institutions. Plan-S will benefit from Exolaunch's proprietary deployment technologies, technical expertise and unique flight heritage, to flawlessly deploy its satellites into a sun-synchronous orbit above 500 km.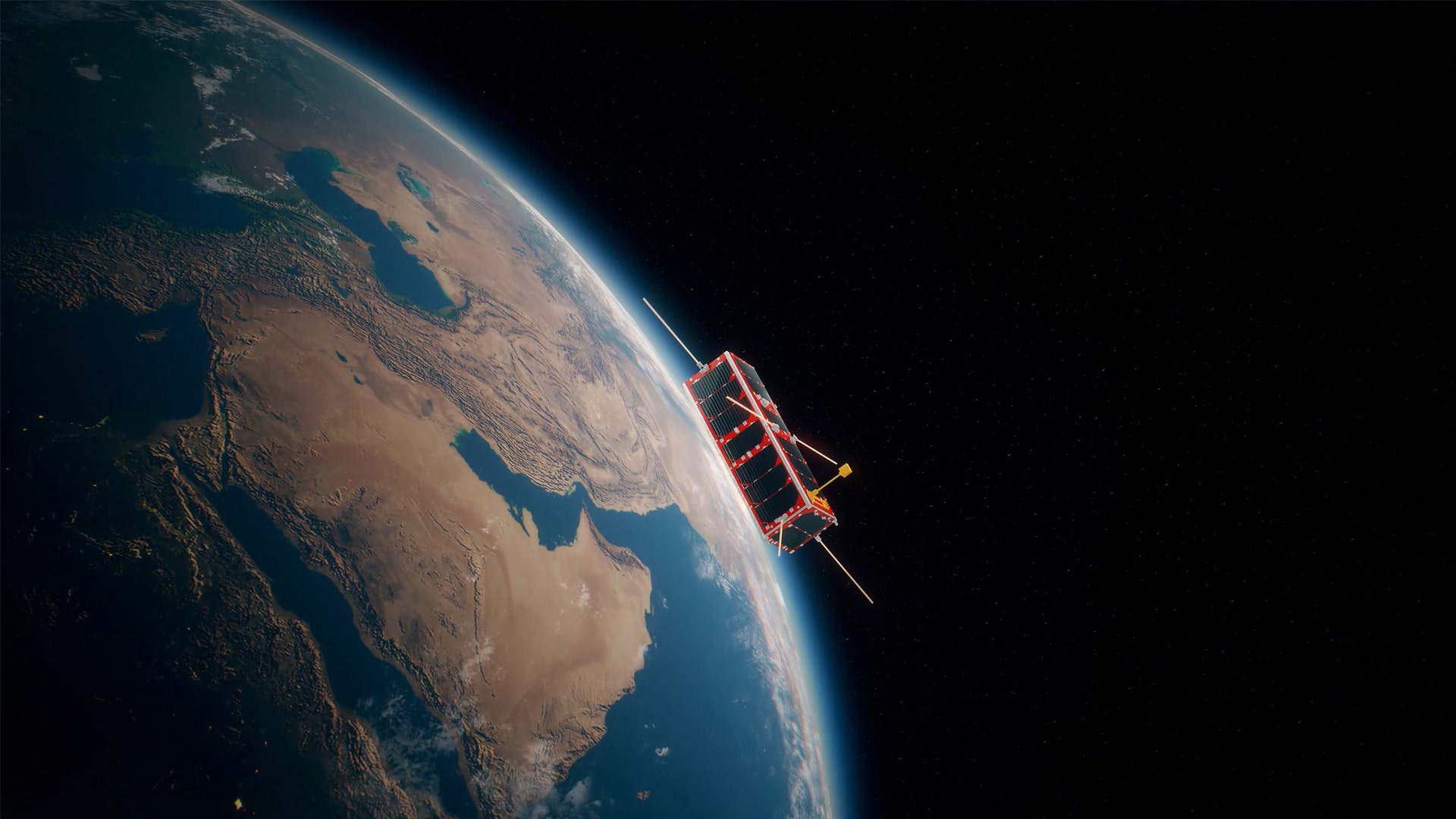 IMAGE CREDITS © PLAN-S
Ms. Jeanne Allarie, VP Launch at Exolaunch, said "Exolaunch has rapidly responded to the launch needs for the fast-growing global connectivity provider Plan-S in support of their IoT constellation launch programme aboard the Falcon 9. Our tailored launch services, combined with our deep collaboration with SpaceX on their rideshare missions, encompass a high level of flexibility and a diligent consideration for customer mission requirements. Our teams are working together at a high speed in the NewSpace spirit towards the upcoming launches later this year."
The launch agreements mark the beginning of Plan-S satellite programmes and pave the way to continued cooperation between our and their companies on future missions.
About Plan-S Satellite and Space Technologies Inc.
Plan-S is one of Turkey's largest private initiatives in the satellite and space technologies. Established in 2021, their primary purpose is to produce and develop space technologies.
Plan-S focuses on satellite based IoT connectivity technologies and develops all necessary satellite elements, including communication, power management and mission control subsystems. Furthermore, they combine the Internet of Things (IoT) and data analytics expertise, with space & satellite technologies. Their aim is to provide satellite-based connectivity services for various industries, such as energy, smart agriculture, logistics, transportation, smart metering and etc. Plan-S continues its efforts to have a constellation that will provide IoT connectivity services starting from 2023, with the technologies and satellite subsystems they are developing.
Plan-S's visionary spirit has built a distinguished team of field experts and highly experienced engineers, with experience in some of the planet's most prestigious institutions. Operations of the company will continue at their new R&D Building, which is at the heart of Ankara, in Bilkent Cyberpark with a total area of 9,000 m².
This new facility offers clean rooms, various technical infrastructures, experience areas, and an array of unique technological meeting rooms and pleasant social areas.
For more information, visit: www.plan.space or get in touch at info@plan.space
For Spire Global, Inc. media queries: sevinc.erginoz@plan.space
About Exolaunch
Exolaunch (Germany, France, USA, Singapore) is a global leader in rideshare launches, deployment, in-space logistics and integration services for the NewSpace industry. With a decade of flight heritage and close to 200 satellites launched, on 14 missions and upon various launch vehicles around the world. With Exolaunch's industry insight, it can leverage to develop one-stop-shop solutions tailored towards meeting customer requirements and addressing market trends. Exolaunch executes launch contracts for NewSpace leaders, the world's most innovative start-ups, research institutions, government organizations and space agencies. Exolaunch manufactures lightweight and flight-proven separation systems, to deliver integration and deployment services for small satellites. The company is also developing a line of environmentally friendly orbital transfer vehicles, named Reliant, for the satellite last-mile transportation, in-space logistics and space debris removal. Exolaunch is committed to making space accessible for everyone and to promoting safe, sustainable and responsible use of space.
For more information, visit: www.exolaunch.com or get in touch at info@exolaunch.com
For media queries, please contact media@exolaunch.com
Subscribe to follow our latest news, updates and innovations as they happen
Ready to go
to space?
Let's chat. Get in touch and we'll be with you shortly.