February, 2022
Spire and Exolaunch signed a multi-launch agreement to launch future Spire satellites using upgraded deployer technology
IMAGE CREDITS © EXOLAUNCH
Mountain View, California, USA - February 10, 2022 – Spire Global, a leading provider of space-based data, analytics and space services, and Exolaunch, the premier global provider of launch, in-space logistics and deployment services, have closed a new contract for a multi-launch agreement (MLA). Through this MLA, Spire gains fast and regular access to space for its own satellite constellation as well as for all of its customers to enhance Spire's "space-as-a-service" offerings.
The first Spire satellites deployed as part of this agreement are already manifested on SpaceX's Transporter missions this year under Exolaunch's long-term launch arrangements with SpaceX. Exolaunch will also be providing Spire with deployment and integration services on small launchers.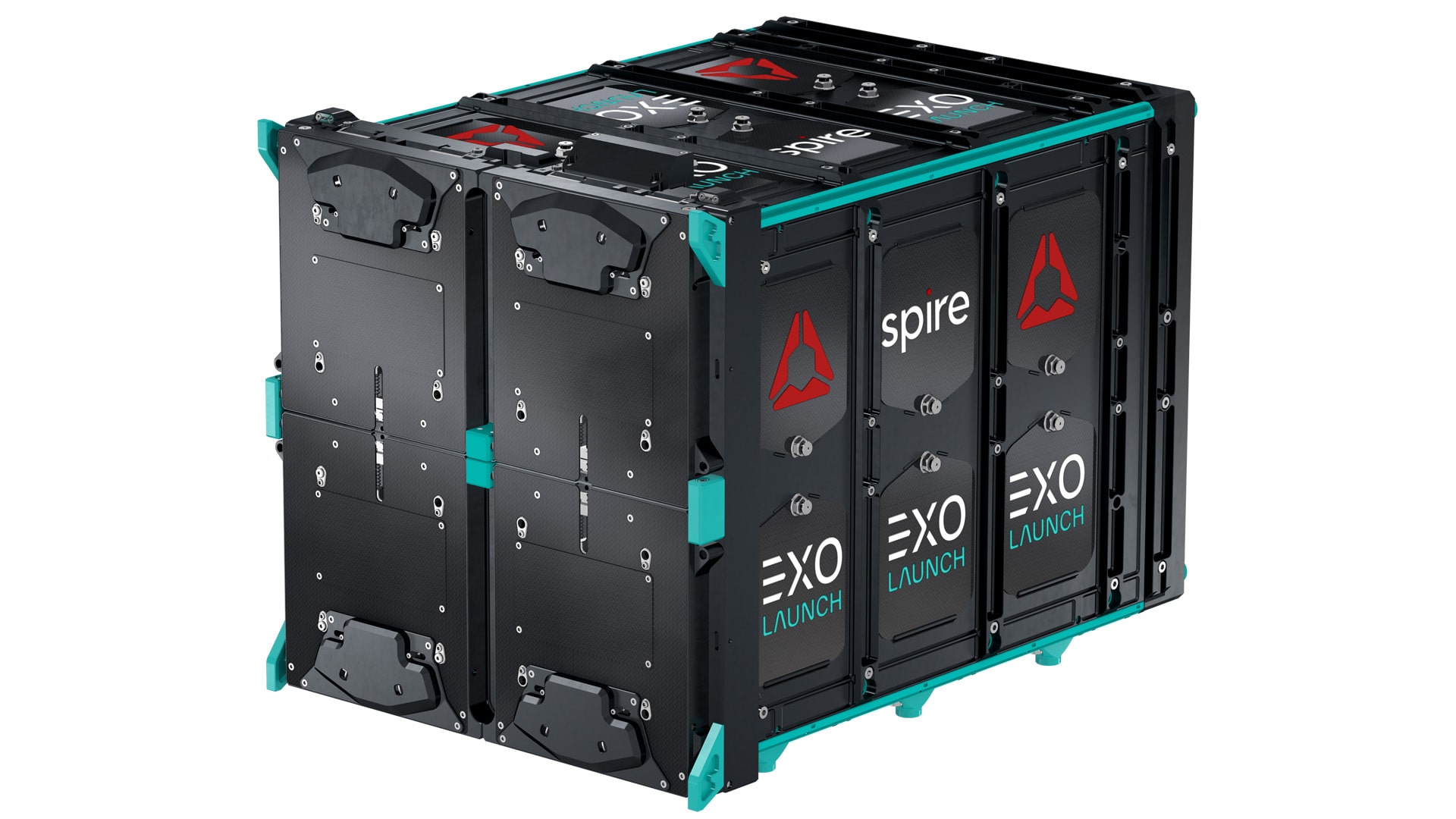 IMAGE CREDITS © EXOLAUNCH
In addition to Exolaunch's turnkey launch solutions, the contract also includes the EXOpod Nova, the next generation EXOpod deployer based on Spire specifications for an expanded-envelope 3U cubesat. This deployer will enable Spire to build larger, heavier, and more capable cubesats while keeping their launch costs low. Nova is designed to deploy batches of Spire's satellites for its constellation.
The EXOpod Nova increases the allowable satellite mass by up to 30 percent and the available side panel volume by a factor of four compared to traditional cubesat deployers. Exolaunch aims to further use the EXOpod Nova on its Reliant orbital transfer vehicle (OTV) next year to provide launch flexibility to cubesat constellations.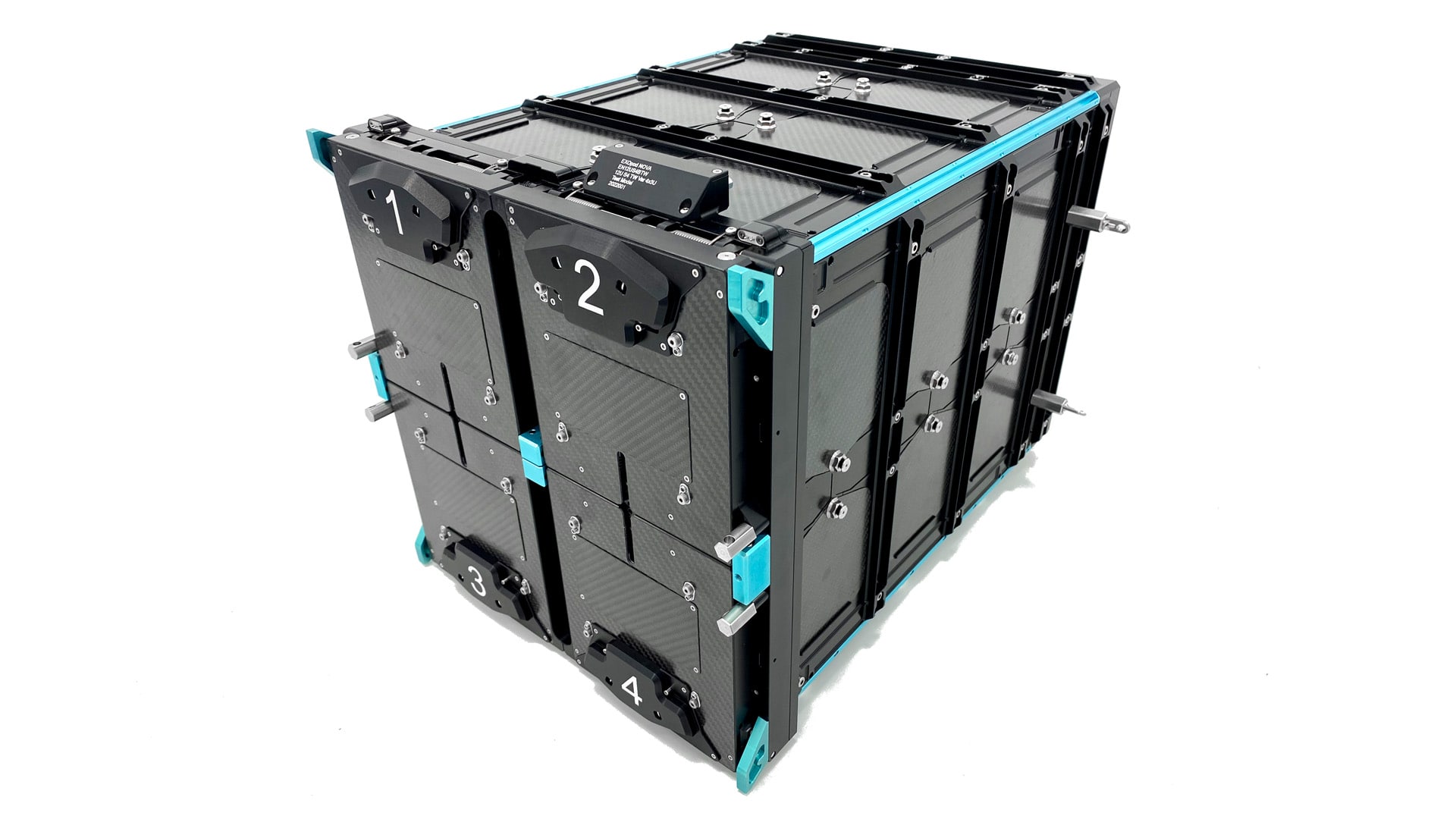 IMAGE CREDITS © EXOLAUNCH
Kier Fortier, Launch Director at Exolaunch USA, said: "Through this agreement and our close and deep-rooted partnership, Spire gains fast, highly reliable and routine access to space. The innovation of Nova and our outstanding partnership guarantees top-notch launch services to fit the launch needs of Spire and all of its customers.
"We expect the EXOpod Nova to become the new standard in the launch services market for small satellites. This novel product in Exolaunch's line of highly performing deployment systems will enable NewSpace engineering teams to extend their ideas beyond established dimensions and specifications. It ensures an easy inclusion of non-standard cubesat type satellites, avoiding a cumbersome and costly re-adaptation of traditional standard deployers. The deployer uses the best that was implemented in our iconic EXOpods, featuring a unique adaptive tooling system for the dimensions of non-standard smallsats. Nova provides all the freedom the NewSpace geniuses need for out-of-the-box technical creativity."
Robert Sproles, Ph.D., Senior Director, Constellation Planning and Operations at Spire, said: "We've worked closely with Exolaunch since 2015 and are pleased to continue this long-term partnership in the new MLA format. The custom deployer and flexibility of the MLA exemplify the industry-leading services we expect from our partners. The additional mass and volume availability of the deployer allows us to better serve our internal and space services needs through more efficient use of launch slots. EXOpod Nova allows us to accommodate additional payloads and external deployables for this common form-factor. This novel technical solution significantly optimizes our launch budgets."
About Spire Global, Inc.
Spire (NYSE: SPIR) is a leading global provider of space-based data, analytics, and space services, offering access to unique datasets and powerful insights about Earth from the ultimate vantage point so that organizations can make decisions with confidence, accuracy, and speed. Spire uses one of the world's largest multi-purpose satellite constellations to source hard to acquire, valuable data and enriches it with predictive solutions. Spire then provides this data as a subscription to organizations around the world so they can improve business operations, decrease their environmental footprint, deploy resources for growth and competitive advantage, and mitigate risk. Spire gives commercial and government organizations the competitive advantage they seek to innovate and solve some of the world's toughest problems with insights from space. Spire has offices in San Francisco, Boulder, Washington DC, Ontario, Glasgow, Luxembourg, and Singapore.
For more information, visit: www.spire.com
For Spire Global, Inc. media queries: Andrew Cameron
About Exolaunch
Exolaunch (Germany, France, USA, Singapore) is a global leader in rideshare launch, deployment, in-space logistics, and integration services for the NewSpace industry. With a decade of flight heritage and close to 200 satellites launched on 14 missions on launch vehicles around the world, Exolaunch has an industry insight it can leverage to develop one-stop-shop solutions tailored towards meeting customer needs and addressing market trends. Exolaunch executes launch contracts for NewSpace leaders, the world's most innovative startups, research institutions, government organizations, and space agencies. Exolaunch manufactures lightweight and flight-proven separation systems to deliver integration and deployment services for small satellites. The company is also developing a line of environmentally-friendly orbital transfer vehicles named Reliant for the satellite last-mile transportation, in-space logistics and space debris removal. Exolaunch is committed to making space accessible for everyone and to promoting safe, sustainable and responsible use of space.
For more information, visit: www.exolaunch.com or get in touch at info@exolaunch.com
For media queries, please contact media@exolaunch.com
Subscribe to follow our latest news, updates and innovations as they happen
Ready to go
to space?
Let's chat. Get in touch and we'll be with you shortly.