November, 2021
Exolaunch signs new multi-launch agreement with SpaceX, expanding its capacity for rideshare missions
Over 95% of Exolaunch's 3,000 kg capacity on SpaceX Transporter missions in 2022 already booked – a sign of high customer interest and constant business growth
Bremen, Germany, 16 November 2021 – Exolaunch, a global provider of launch services and in-space logistics, has signed a new multi-launch agreement with SpaceX. The agreement includes more launches, more slots and more capacity for Exolaunch to integrate customer satellites onboard SpaceX dedicated rideshare missions, called Transporter missions, during the next two years.
Over 95 percent of that new capacity for next year, a payload mass of 3,000 kg and the equivalent of more than 100 satellites to be launched across SpaceX Transporter missions in 2022, has already been booked by Exolaunch customers. Procuring more launch capacity, twice the amount from the previous agreement, also signifies further business growth for the German company, which opened two offices in the US last month.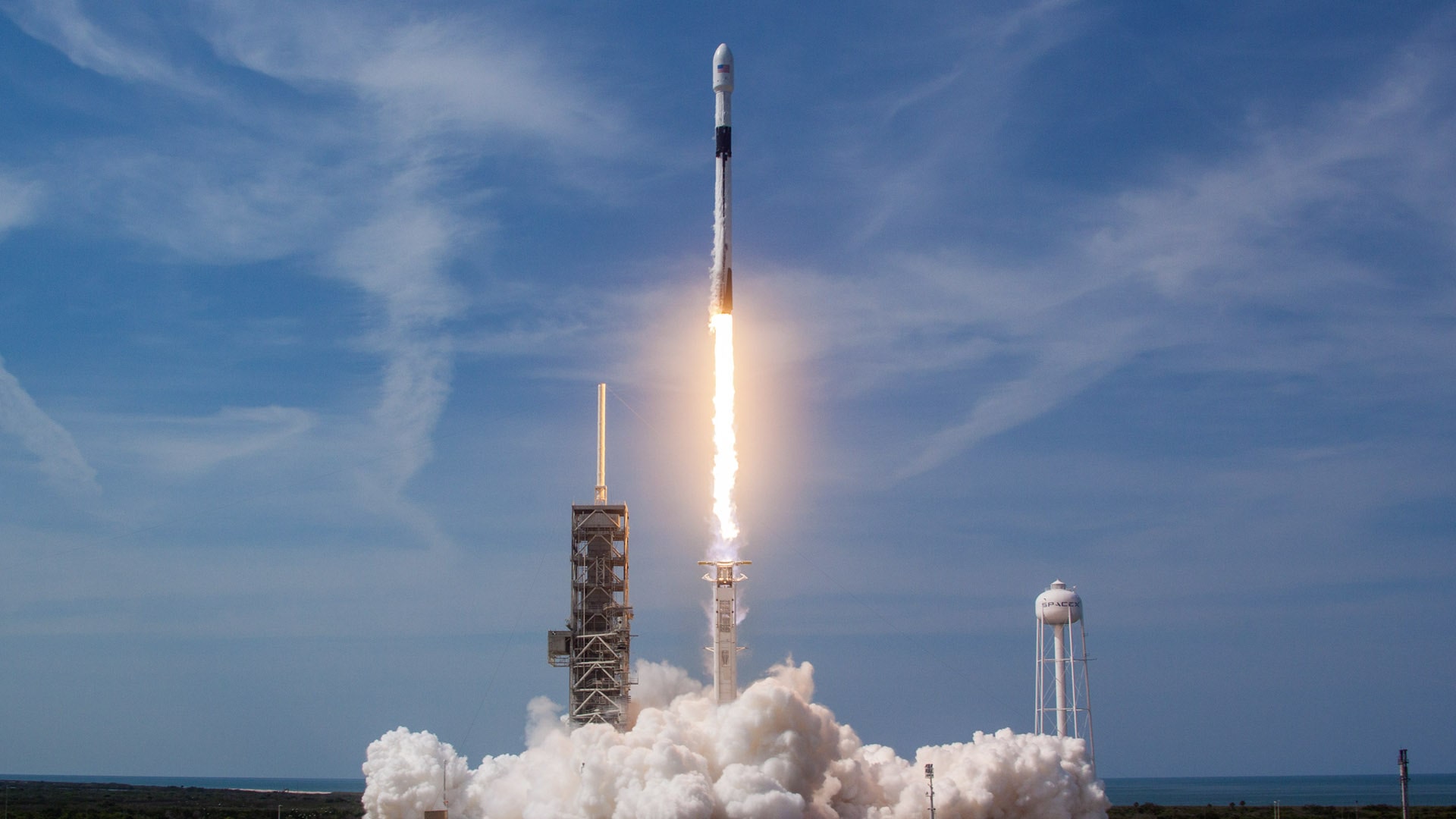 The next SpaceX rideshare mission with satellites integrated by Exolaunch, Transporter-3, is scheduled to launch no earlier than January 2022 from Cape Canaveral, Florida.
Jeanne Medvedeva, Vice President of Launch Services at Exolaunch said: "This massive increase in procured capacity reflects the high customer demand we have had as a result of our successful mission management, satellite integration and deployment services on all previous missions with SpaceX. The new multi-launch agreement is the next step in our close and extensive work with SpaceX. It also demonstrates the strong transatlantic cooperation in the commercial space sector between the USA and Germany."
Chris Hearsey, CEO Exolaunch USA, said: "The global demand for more commercial missions and space-based applications is growing significantly. Exolaunch with its comprehensive rideshare capabilities and competitively priced services for cube- and microsats is in a prime position to help companies, in the USA and globally, wanting to benefit from these opportunities and gain access to space. SpaceX is an excellent launch provider and their rideshare program is a great way to address smallsat operator's urgent need for more launches at lower cost."
To maximize payload efficiency and cost-effectiveness for its customers on these dedicated rideshare missions, Exolaunch uses its complete range of in-house developed technologies and systems, all fully qualified for Falcon 9 launches. They include the company's flexible multi-satellite adapter EXOport, which optimally accommodates microsatellites and cubesats on Falcon 9's payload stack, and CarboNIX, a next generation shock-free and flight-proven separation system for microsats.
To safely deploy its customers' satellites into their target orbits, the company uses EXOpod, its upgraded cubesat deployer with half a decade of flight heritage. Customers flying aboard Falcon 9 can either use Exolaunch's turnkey launch services or separately book the combination of its separation systems and custom deployment solutions, an option particularly addressed to smallsat constellation customers.
Exolaunch also continues to develop its "Reliant" line of environmentally conscious space tugs to provide last-mile delivery services and remove space debris.
On SpaceX's record-breaking rideshare missions Transporter-1 and 2, 46 cubesats were deployed by EXOpods and 13 microsats were separated by CarboNIXes. Combined, Exolaunch launched over 1,500 kg of satellite mass and a diverse mix of missions by leading NewSpace companies from various countries all over the world.
About Exolaunch
Exolaunch (Germany, USA) is a global leader in rideshare launch, deployment, in-space transportation, and integration services for the NewSpace industry. With a decade of flight heritage and 170 satellites launched on 13 missions across world known launch vehicles, Exolaunch has an industry insight it can leverage to develop one-stop-shop solutions tailored towards meeting customer needs and addressing market trends. Exolaunch executes launch contracts for the NewSpace leaders, the world's most innovative start-ups, research institutions, government organizations, and space agencies. The company manufactures advanced lightweight and flight-proven separation systems named CarboNIX to deliver the best-in-class integration and deployment services for small satellites. Exolaunch is also developing a line of environmentally conscious space tugs named Reliant to provide last-mile delivery services and remove space debris reliably. Exolaunch is committed to making space accessible for everyone and to promoting safe, sustainable, and responsible use of space.
For more information, visit: www.exolaunch.com or get in touch at media@exolaunch.com.
Subscribe to follow our latest news, updates and innovations as they happen
Ready to go
to space?
Let's chat. Get in touch and we'll be with you shortly.