October, 2021
Germany's Exolaunch expands business operations in North America
Plans to send 100+ smallsats into space in 2022, capture larger share of US market by opening offices in Denver, Colorado and Washington, DC, and hires Chris Hearsey as US CEO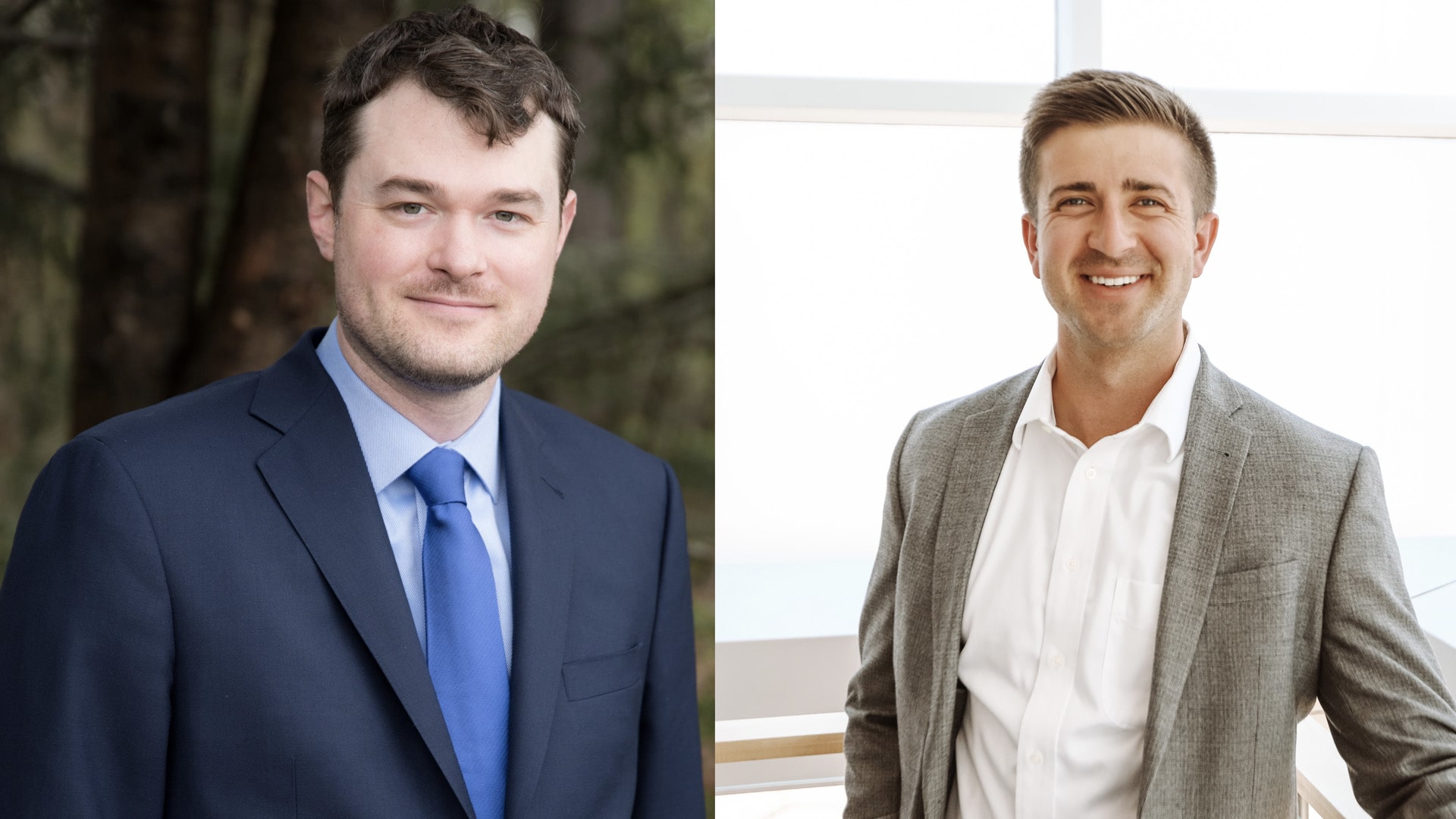 Denver, Colorado (CO), 19 October 2021 - Exolaunch, a provider of launch, deployment, and in-space transportation services, has expanded its business operations and sales in North America by opening offices in Denver, CO and Washington, DC. To lead its US operations (Exolaunch, Inc. doing business as Exolaunch USA), capture new market opportunities, and continue business growth in the region, Exolaunch USA has hired aerospace executive Chris Hearsey as its Chief Executive Officer. Having doubled sales globally, compared to last year, in 2022 Exolaunch is expecting to further increase its sales and keep its high launch rate by sending 100+ smallsats into space for the industry's leading players.
"Exolaunch is a fast-growing commercial space company with a distinguished NewSpace heritage, and I am excited to lead its efforts in North America. Exolaunch's expansion into US markets will make access to space easier, regular, and more affordable for our customers," said Chris Hearsey. "We have put together an experienced and talented team to lead Exolaunch USA's business development from our headquarters in Denver, Colorado. This is a major step for Exolaunch, and we are in a great position to bring our one-stop-shop solutions to broader markets."
In addition to further developing the business and establishing the US headquarters office in Denver, Hearsey will lead policy, industry outreach, and government affairs in Washington, DC. He will also complement and strengthen the work coming out of Exolaunch's Berlin headquarters in Germany. Through the Denver office, Exolaunch expects to better provide tailored and reliable launch solutions to all its customers in North America. The company, which has successfully launched satellites for multiple North American customers including Loft Orbital, Spire Global and Kepler Communications among others, provides its own separation systems and is developing a line of orbital transfer vehicles for precise satellite injection into custom orbits and the removal of space debris.
Jeanne Medvedeva, VP of Launch Services at Exolaunch, said: "I welcome Chris to the Exolaunch team. His decade of experience in the commercial space industry will strengthen Exolaunch's presence in the USA and its position in the North American markets as a reliable and innovative provider of rideshare launch services. With his broad skills and competence, he will help foster great relationships with our customers as well as with new and our existing launch providers."
Hearsey has worked in the space industry at various levels in commercial, civil, and non-profit roles with a strong background in building and advising start-up organizations. Prior to joining Exolaunch, Hearsey served as Director of DC Operations and Government Affairs for Bigelow Aerospace. He was also the founder and CEO of OSA Consulting, managing a portfolio of start-up space companies in the US and in Europe.
Hearsey will be supported by Kier Fortier, Director of Launch for Exolaunch USA, who has been leading the development of sales and partnerships to increase the visibility of Exolaunch in North America.
Fortier said: "It is an excellent time to be in the launch services industry as commercial and government organizations alike are expanding into more interesting and sophisticated mission architectures. Our new office in the aerospace hub of Colorado will allow us to fully expand into the US and North American markets and focus on providing tailored launch solutions for our customers and their missions."
About Chris Hearsey
For over a decade, Chris Hearsey has worked in the space industry at various levels in commercial, civil, and non-profit roles with a strong background in building and advising start-up organizations and managing operations. Hearsey spent over four years at Bigelow Aerospace where he served first as Corporate Counsel then promoted to Director of the Washington, DC office handling government affairs and business development. While at Bigelow Aerospace, Hearsey served in an executive role in the development and deployment of the Bigelow Expandable Activity Module (BEAM), the first commercial space habitat deployed on the International Space Station. After leaving Bigelow Aerospace, Hearsey founded OSA Consulting, LLC, a consulting firm that manages a portfolio of start-up space companies in the US and Europe. He also served as special assistant to the Director in the Office of Space & Advanced Technology at the US Department of State and has managed political campaigns at the state and federal level, including a run for Congress in Maryland in 2018. Hearsey holds a BA in Mathematical Economics & Physics from Temple University, a MS in Legal Theory from The American University, a MS in Space Studies from the University of North Dakota, and a JD with honours in Air & Space Law from the University of Mississippi School of Law. As a student, he held a graduate fellowship in space history at the National Air & Space Museum in Washington, DC, and studied Public International Law at Downing College, Cambridge University. Hearsey and his family live in Maryland.
About Kier Fortier
Kier Fortier is Director of Launch for Exolaunch USA, where he leads business development and strategic partnerships. Fortier uses his expertise to provide complete launch and mission solutions to serve the needs of US customers. Previously, Fortier worked as Senior Launch Manager at Spire Global. Before Spire, Fortier worked as a Systems Engineer at the Laboratory for Atmospheric and Space Physics (LASP), where he supported the Emirates Mars Mission (EMM). Fortier earned a B.S. and an M.S. in Aerospace Engineering Sciences from the University of Colorado Boulder.
Company Milestones
Exolaunch GmbH was founded by scientists and engineers from the Department of Space Technology at the Technical University of Berlin in 2010. It started as one of the global pioneers of the NewSpace era. After delivering its first rideshare cluster to orbit in 2013, Exolaunch was recognised and honoured by TU Berlin as a 'Startup of Excellence'. Since then, the company has expanded to become a global leader in providing both launch services and small satellite deployment technologies having launched satellites for over 30 customers to date. In 2021, Exolaunch completed one of the largest and most diverse rideshare missions with SpaceX Transporter-1 and its largest mission of one ton of smallsats onboard Transporter-2. Exolaunch deployment technologies are fully qualified for SpaceX's Falcon 9 launches, with total flight heritage of 170 satellites deployed into orbit, and 59 small satellites launched via Falcon 9 in 2021. The company has partnerships with the most trusted and reliable launch vehicle providers, being recognized as an authorized integrator for smallsat clusters. Exolaunch also has a strong history of quality and reliability in its products and services, and relentlessly pursues innovation, seeking solutions to some of the most challenging problems of rendering space accessible for the benefit of humanity.
About Exolaunch
Exolaunch (Germany, USA) is a global leader in rideshare launch, deployment, in-space transportation, and integration services for the NewSpace industry. With a decade of flight heritage and 170 satellites launched on 13 missions across world known launch vehicles, Exolaunch has an industry insight it can leverage to develop one-stop-shop solutions tailored towards meeting customer needs and addressing market trends. Exolaunch executes launch contracts for the NewSpace leaders, the world's most innovative start-ups, research institutions, government organizations, and space agencies. The company manufactures advanced lightweight and flight-proven separation systems to deliver the best-in-class integration and deployment services for small satellites. Exolaunch is also developing a line of environmentally conscious space tugs named Reliant to provide last-mile delivery services and remove space debris reliably. Exolaunch is committed to making space accessible for everyone and to promoting safe, sustainable, and responsible use of space.
For more information, visit: www.exolaunch.com or get in touch at media@exolaunch.com.
Subscribe to follow our latest news, updates and innovations as they happen
Ready to go
to space?
Let's chat. Get in touch and we'll be with you shortly.