September, 2021
Lunasonde and Exolaunch Announce a Series of Agreements for the Launch of Lunasonde's Gossamer Satellite Constellation aboard SpaceX's Falcon 9
This partnership aims at opening up a new frontier in resource exploration through the rapid access to space and cutting-edge radar technologies
Tucson, Arizona, USA / Berlin, Germany - September 23, 2021 – Lunasonde, a startup that focuses on subsurface imaging from space, and Exolaunch, a global leader in rideshare launch, deployment and integration services for small satellites, announce the launch agreements to fly a portion of the Gossamer satellite constellation to a sun-synchronous orbit aboard SpaceX's Falcon 9 Transporter missions in 2022.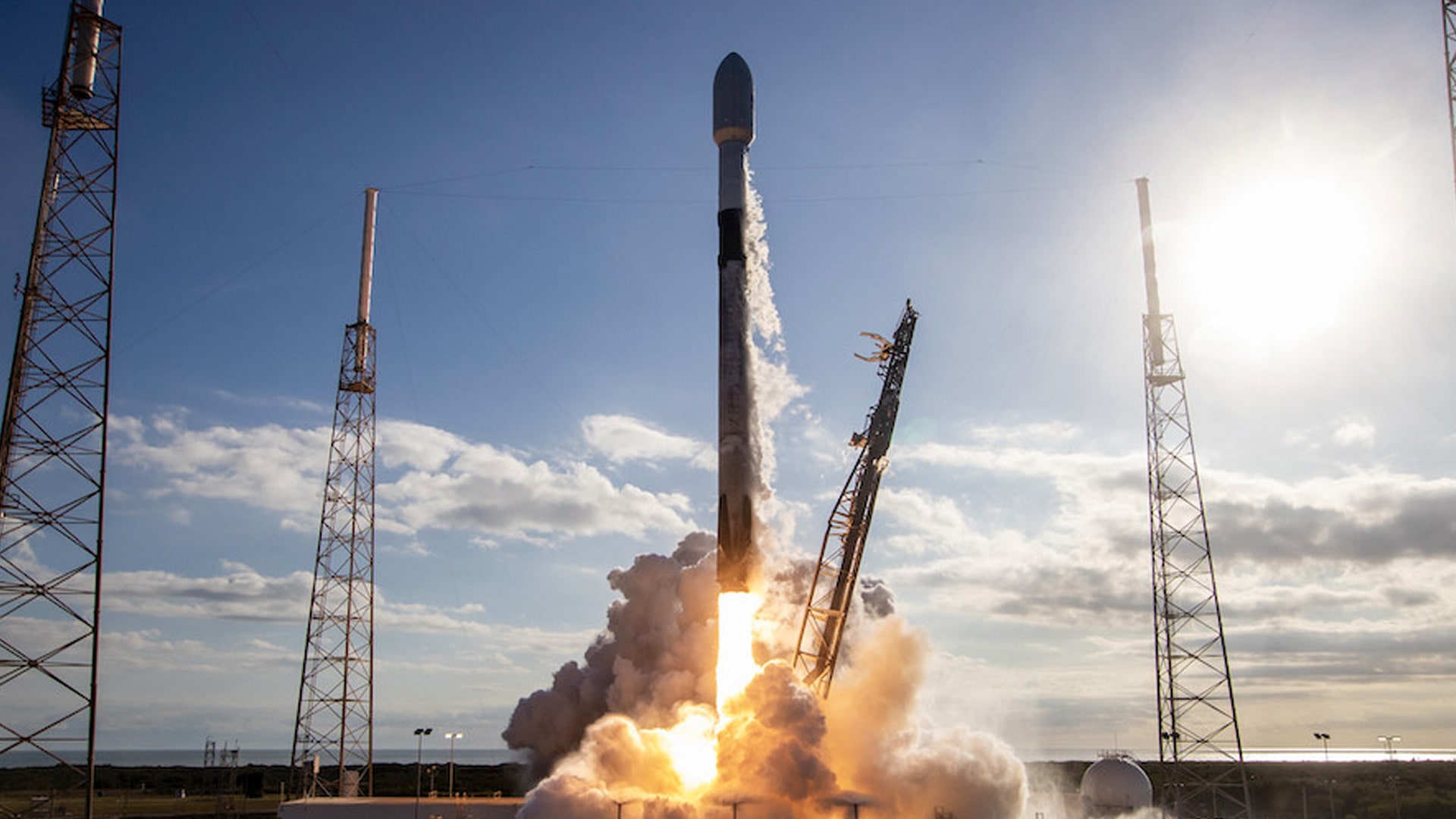 IMAGE CREDITS © SPACEX
Though resources such as water and minerals power our world, there is no sustainable way to locate them and no scalable way to map them. Lunasonde is the next frontier in resource exploration, solving the problem of subsurface uncertainty by creating true 3D maps up to 2 kilometers underground. Lunasonde can locate groundwater, mineral deposits, and other geological resources and collects this data remotely via its Gossamer satellites. This idea was developed by Jeremiah Pate, CEO of Lunasonde, back in 2016 when he was still at high school, and gained support from Seraphim Capital and Techstars.
"Lunasonde's solution was built with sustainability in mind – we remotely explore for resources without disrupting the planet," said Jeremiah Pate, CEO and Founder of Lunasonde. "Our ability to pinpoint resources quickly, cost effectively, and sustainably will only increase in importance in the years to come. We're excited to partner with Exolaunch and SpaceX to launch the first satellites of our constellation."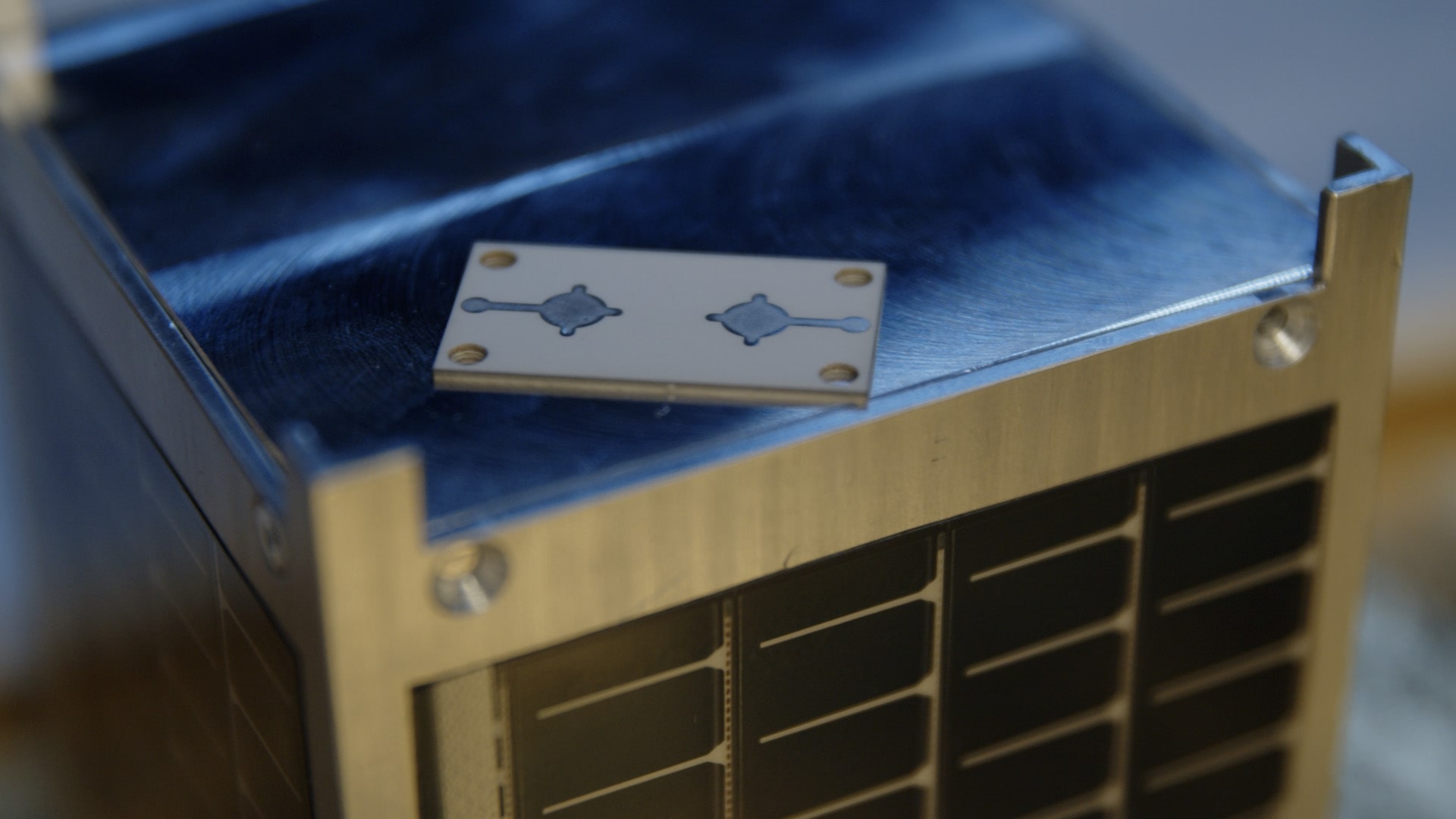 IMAGE CREDITS © LUNASONDE
"We are privileged to provide our vast experience in launch and deployment services for Lunasonde's Gossamer mission through the rideshare program of SpaceX," said Jeanne Medvedeva, Vice President of Launch Services at Exolaunch. "We value working with the companies empowering socially responsible business cases and contributing to great causes. Lunasonde is an extremely promising New Space company with a strong scientific and technological background. We are pleased that they have chosen Exolaunch as a trusted launch partner thus gaining access to our solid expertise and high-performing deployment technologies."
With a decade of flight heritage and launch experience, Exolaunch provides rideshare launch, deployment, integration and in-space transportation services for the fast-growing New Space industry. Now, the company fully manifests its missions for years ahead constantly complementing the manifest by additional missions in response to an exponentially growing demand, a sign of trust and loyalty from the industry-leading customers.
IMAGE CREDITS © EXOLAUNCH
The Lunasonde Gossamer satellites will fly on the rideshare missions that Exolaunch is manifesting on Falcon 9 throughout 2022 enabled by a Multi-Launch Agreement with SpaceX. The satellites will be safely delivered into orbit via Exolaunch's comprehensive mission management and proprietary deployment technologies.
About Lunasonde
Lunasonde is pioneering subsurface imaging while providing a sustainable approach to resource exploration. Using satellite-based ultra-low frequency radar, Lunasonde makes the underground world visible, fundamentally transforming our understanding of planet earth. By combining conventional physics with proprietary novel technology, Lunasonde builds the first true 3D maps of the earth's subsurface.
About Exolaunch
Exolaunch (Germany, USA) is a global leader in rideshare launch, deployment, in-space transportation, and integration services for the New Space industry. With a decade of flight heritage and 170 satellites launched on 13 missions across world known launch vehicles, Exolaunch has an industry insight it can leverage to develop one-stop-shop solutions tailored towards meeting customer needs and addressing market trends. Exolaunch executes launch contracts for the New Space leaders, the world's most innovative startups, research institutions, government organizations, and space agencies. The company manufactures lightweight and flight-proven separation systems to deliver the best-in-class integration and deployment services for small satellites. Exolaunch is also developing a line of environmentally-friendly orbital transfer vehicles named Reliant for the satellite last-mile delivery, phasing and space debris removal. Exolaunch is committed to making space accessible for everyone and to promoting safe, sustainable and responsible use of space.
For more information, visit: www.exolaunch.com or get in touch at media@exolaunch.com.
Media Contact:
For media queries, please contact media@exolaunch.com
Subscribe to follow our latest news, updates and innovations as they happen
Ready to go
to space?
Let's chat. Get in touch and we'll be with you shortly.