August, 2021
Alba Orbital and Exolaunch announce launch of sixteen PocketQube satellites via SpaceX Falcon 9 in Q4 2021
August 11, 2021 - Glasgow, UK / Berlin, Germany – Alba Orbital, world leading PocketQube manufacturer, and Exolaunch, a best-in-class launch and deployment solutions provider for small satellites, today announced a services agreement to launch sixteen PocketQube satellites as part of Exolaunch's mission onboard a SpaceX Falcon 9 launch vehicle at the end of 2021.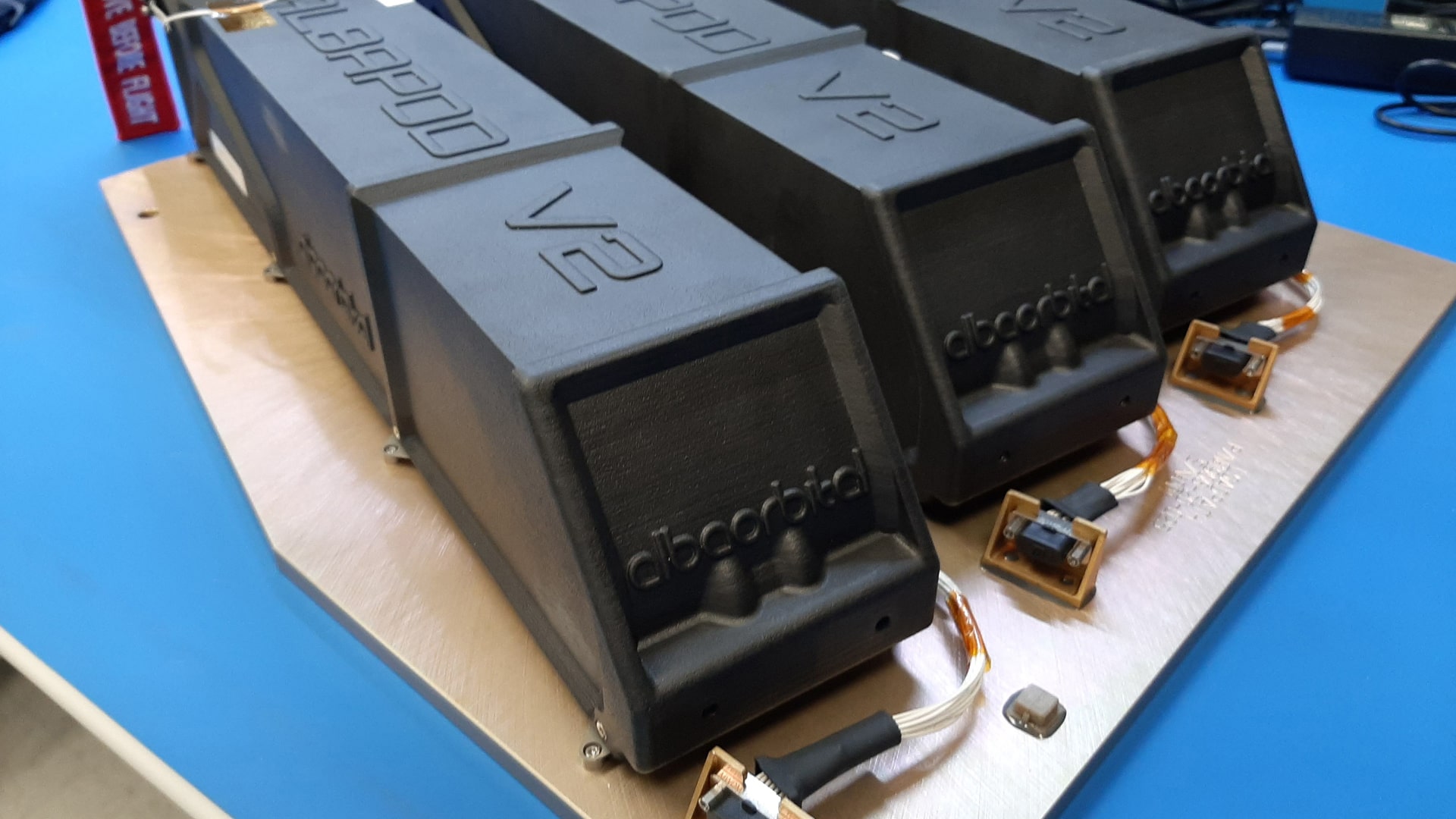 IMAGE CREDIT © ALBA ORBITAL
This mission will be the largest PocketQube deployment in history to date, with satellites manifested for launch from a total of eight different countries, including pico-satellites from Innova Space (Argentina), TU Delft (Netherlands) and Ariel University (Israel).
A PocketQube is a type of miniaturized satellite for space research that usually has a size of 5 cm cubed per unit or 'p' (one eighth the volume of a CubeSat). This technology paves the way to 'democratizing access to space' as the small form factor removes significant economic barriers to orbit for smaller organisations.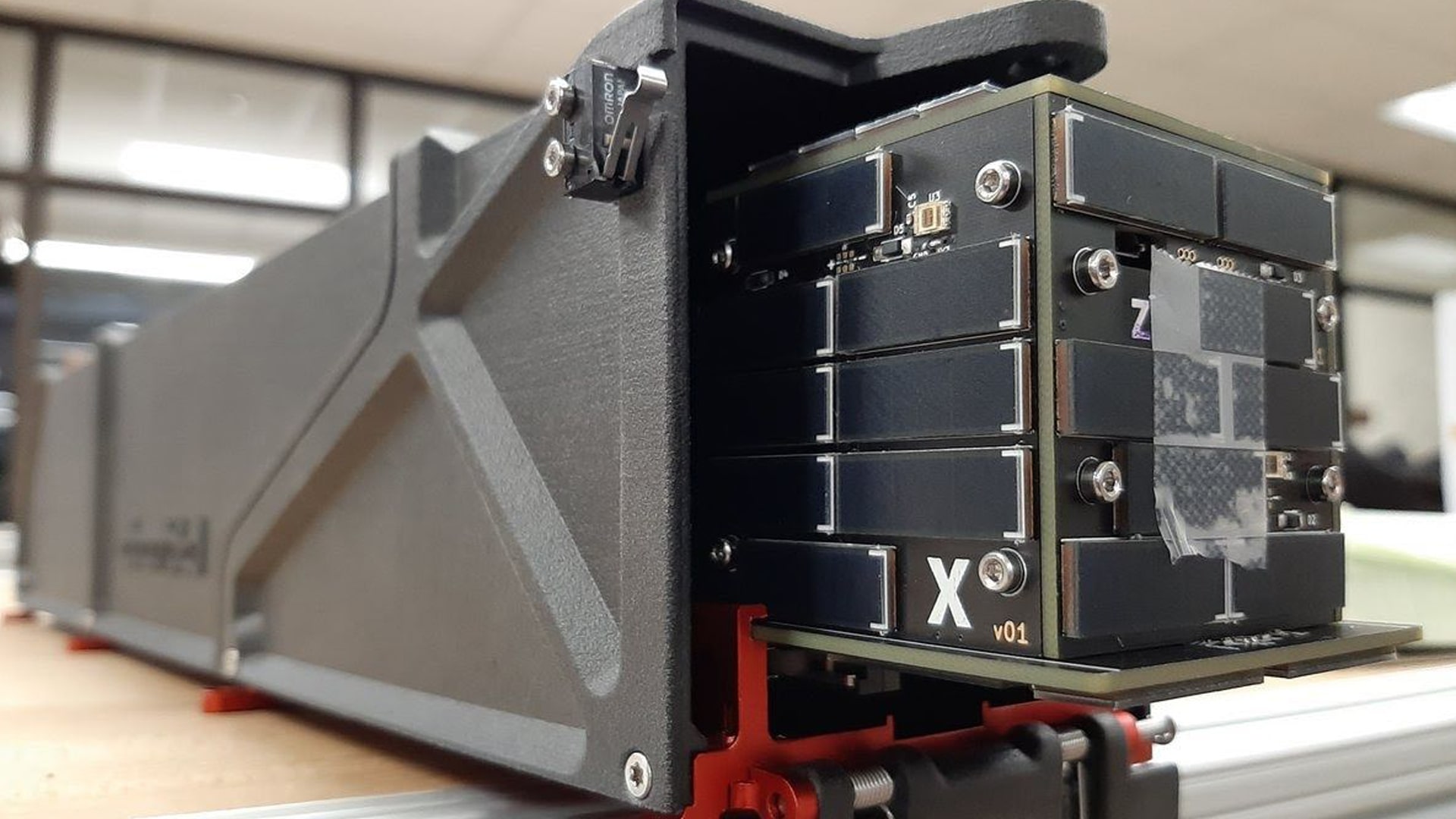 IMAGE CREDIT © ALBA ORBITAL
Exolaunch is an established launch services provider with a solid flight heritage of 170 satellites launched across different launch vehicles. For the launch of sixteen PocketQube satellites, Exolaunch provides launch services via Falcon 9 under the company's Multi-Launch Agreement with SpaceX, comprehensive mission management and integration services. Alba Orbital's AlbaPods will be placed on Exolaunch's EXOport, a flexible multi-satellite adapter for optimal accommodation of small satellites aboard Falcon 9. Exolaunch is set to making space more accessible for all actors covering diverse launch needs for a broad range of NewSpace market segments.
"We are thrilled to collaborate with Exolaunch on the Alba Cluster 3 & 4 rideshare mission later this year, where we plan to deploy a record number of PocketQubes in orbit," said Tom Walkinshaw, CEO and Founder of Alba Orbital. "The flexibility which Exolaunch offers enables access to proven rocket platforms, increasing our mission reliability and performance."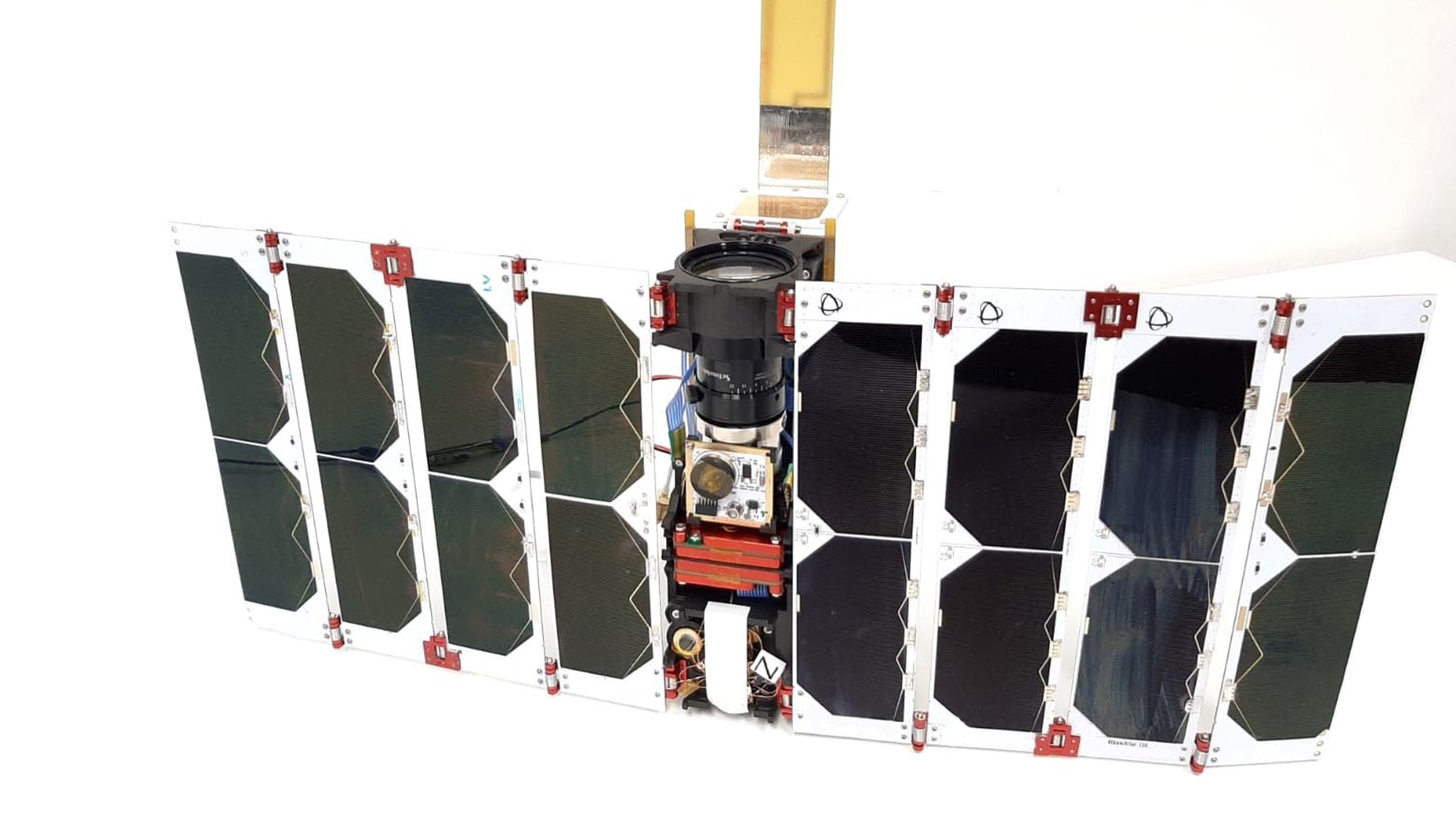 IMAGE CREDIT © ALBA ORBITAL
Alba Orbital recently raised a $3.4m seed round to accelerate the development of their Earth Observation constellation to provide near-real time satellite imagery. The first of their EO imaging fleet will be launching this December with the in-orbit demonstration of Unicorn-2A, 2D & 2E pico-sat platforms. The goal of these pico-satellites is to monitor artificial light at night (ALAN) and provide the world's highest resolution dataset of the earth at night.
The end of the year launch also marks an important milestone for Turkey & Brazil's NewSpace sector, as the respective countries will be launching their first pico-satellites to orbit developed by Brazilian startup, PION Labs, and Turkish student team, Grizu-263.
IMAGE CREDIT © ALBA ORBITAL
All satellites will be deployed into their target orbit using Alba Orbital's 'AlbaPod' deployment system, which achieved flight heritage in December 2019 after the successful launch of six PocketQubes aboard Rocket Lab's 'Electron' launch vehicle.
"Exolaunch is pleased to expand its launch and flexible mission management services into the emerging PocketQube market and to welcome Alba Orbital as a new customer on the upcoming Falcon 9 rideshare mission", said Jeanne Medvedeva, Vice President of Launch Services at Exolaunch. "We share the vision of Alba Orbital to facilitate access to space for a greater number of global organizations through miniaturization of small satellite technologies and look forward to working together with Alba Orbital and SpaceX towards the successful mission later this year".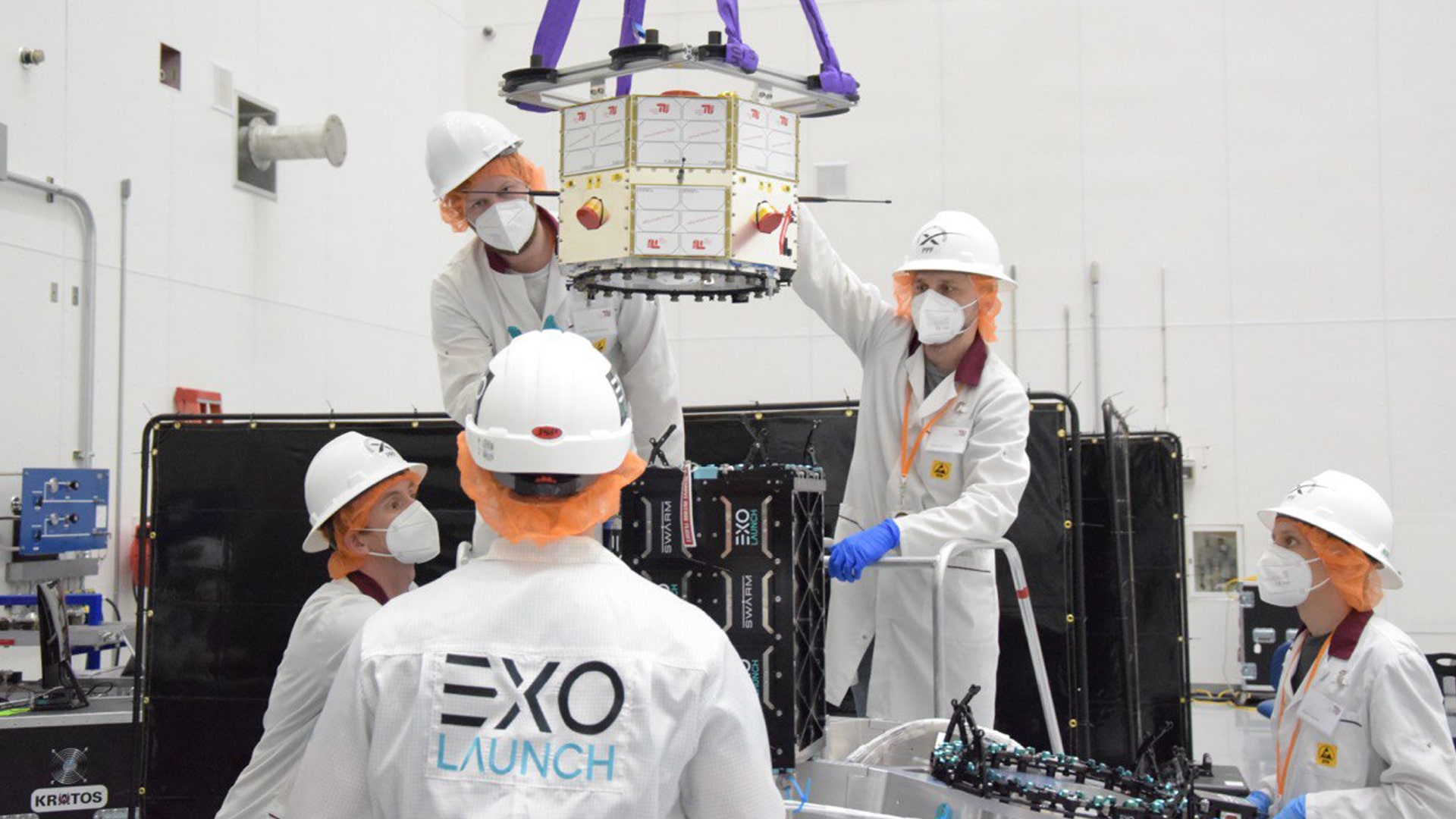 IMAGE CREDIT © EXOLAUNCH
Limited slots for Cluster 5 (Q1 2022) and Cluster 6 (Q2 2022) are available, with prices starting from 25k euro for a 1P PocketQube launch slot. Alba Orbital provides the lowest price to launch a satellite to orbit on a reliable flight proven launch system. For more information on procuring and launching your own satellite, please visit www.albaorbital.com/launch or get in touch at contact@albaorbital.com.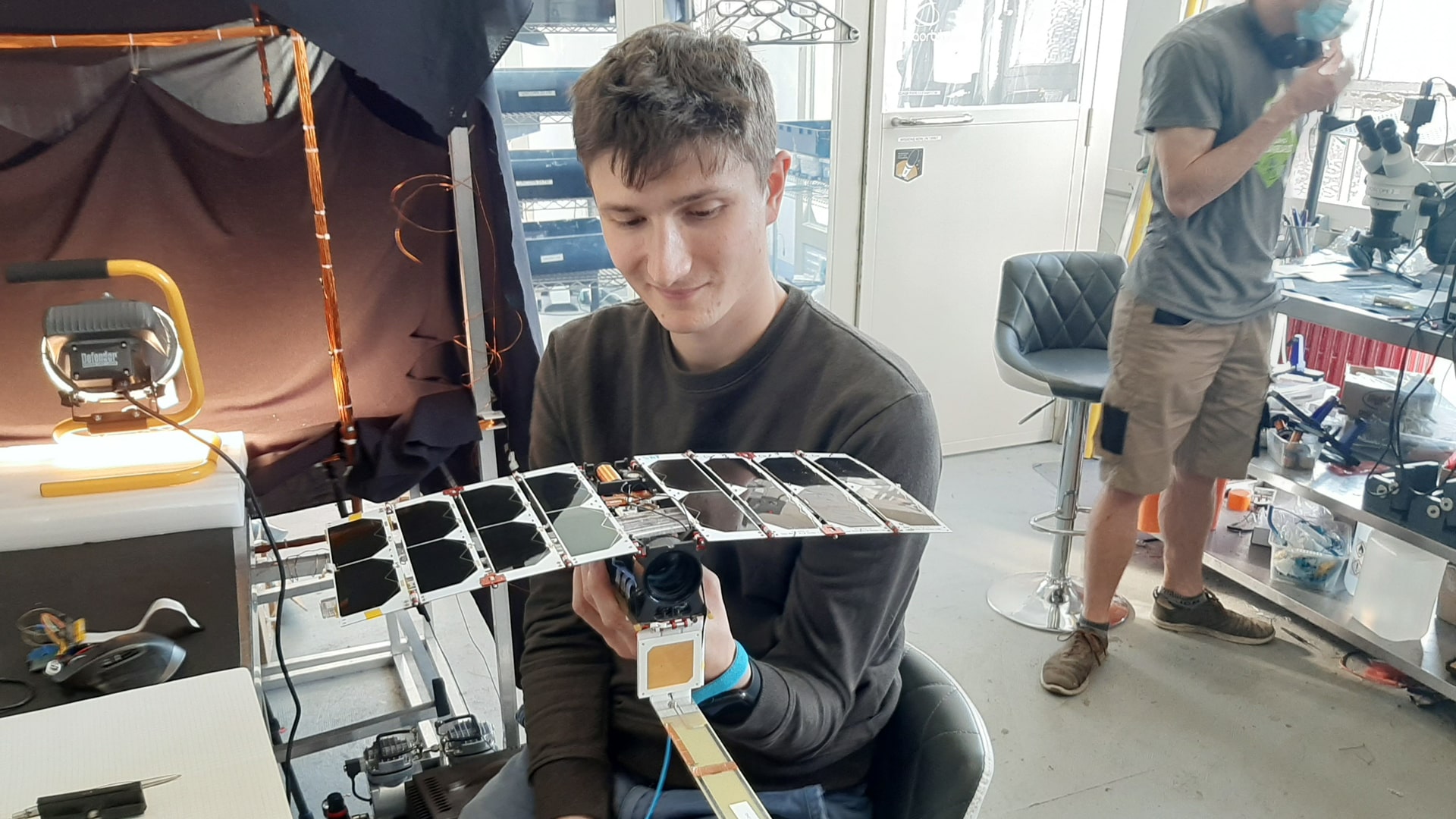 IMAGE CREDIT © ALBA ORBITAL
About Alba Orbital
Alba Orbital (UK, USA, Germany) is the world's leading PocketQube satellite manufacturer and launch broker. Alba is a vertically integrated NewSpace company 'democratising access to space', providing turnkey solutions from advanced pico-satellite platforms, low-cost launch opportunities, ground station services and much more. Alba has worked with over 25 customers across three continents, including prestigious clients such as Stanford University, Carnegie Mellon University and TU Delft.
For more information, visit www.albaorbital.com or get in touch at contact@albaorbital.com.
About Exolaunch
Exolaunch (Germany, USA) is a global leader in rideshare launch mission management, space transportation, in-space logistics and deployment services for NewSpace actors. With a decade of flight heritage and 170 satellites launched on 13 missions across world known launch vehicles, Exolaunch has an industry insight it can leverage to develop one-stop-shop solutions tailored towards meeting customer needs and addressing market trends. Exolaunch executes launch contracts for NewSpace leaders, the world's most innovative startups, research institutions, government organizations, and space agencies. The company manufactures the most innovative and advanced on the market separation systems to deliver the best-in-class integration and deployment services for small satellites. Exolaunch's deployment technologies are flight-proven and fully qualified for all launch vehicles the company is working with. Exolaunch is also developing a line of environmentally – conscious space tugs to provide last-mile delivery services and remove space debris reliably. Exolaunch is committed to making space accessible for everyone and to promoting safe, sustainable and responsible use of space.
For more information, visit: www.exolaunch.com or get in touch at media@exolaunch.com.
Subscribe to follow our latest news, updates and innovations as they happen
Ready to go
to space?
Let's chat. Get in touch and we'll be with you shortly.