July, 2021
FOSSA Systems and Exolaunch announce the launch of eight PocketQube satellites in Q4 2021, onboard a SpaceX Falcon 9
JULY 08, 2021 – Madrid, Spain and Berlin, Germany – FOSSA Systems, Spanish picosatellite manufacturer, and Exolaunch, leader in providing both launch services and small satellite deployment technologies, announced today the signature of a service agreement to launch two PocketPOD deployers in December 2021, carrying a total of eight PocketQube satellites onboard a SpaceX Falcon 9 launch vehicle.
IMAGE CREDIT © FOSSA SYSTEMS S.L.
Several PocketQube customer satellites will be flying on this mission, five (5) of which will be using the FOSSASat-2E high performance picosatellite platform.
The WISeKey WISeSAT-1 and WISeSAT-2 2P satellites manufactured by FOSSA Systems for WISeKey, a Swiss-based cybersecurity, AI, and IoT company. WISeSat satellites (WISeSat.Space) will offer its customers IoT technology in a SaaS model that enables IoT communications along with authentication and encrypted. This mission will begin at the end of this year, with the launch of two (2) satellites.

The CShark Pilot-1 2P Earth Observation and IoT Satellite testing new low power communication techniques and miniaturized optical systems for remote sensing.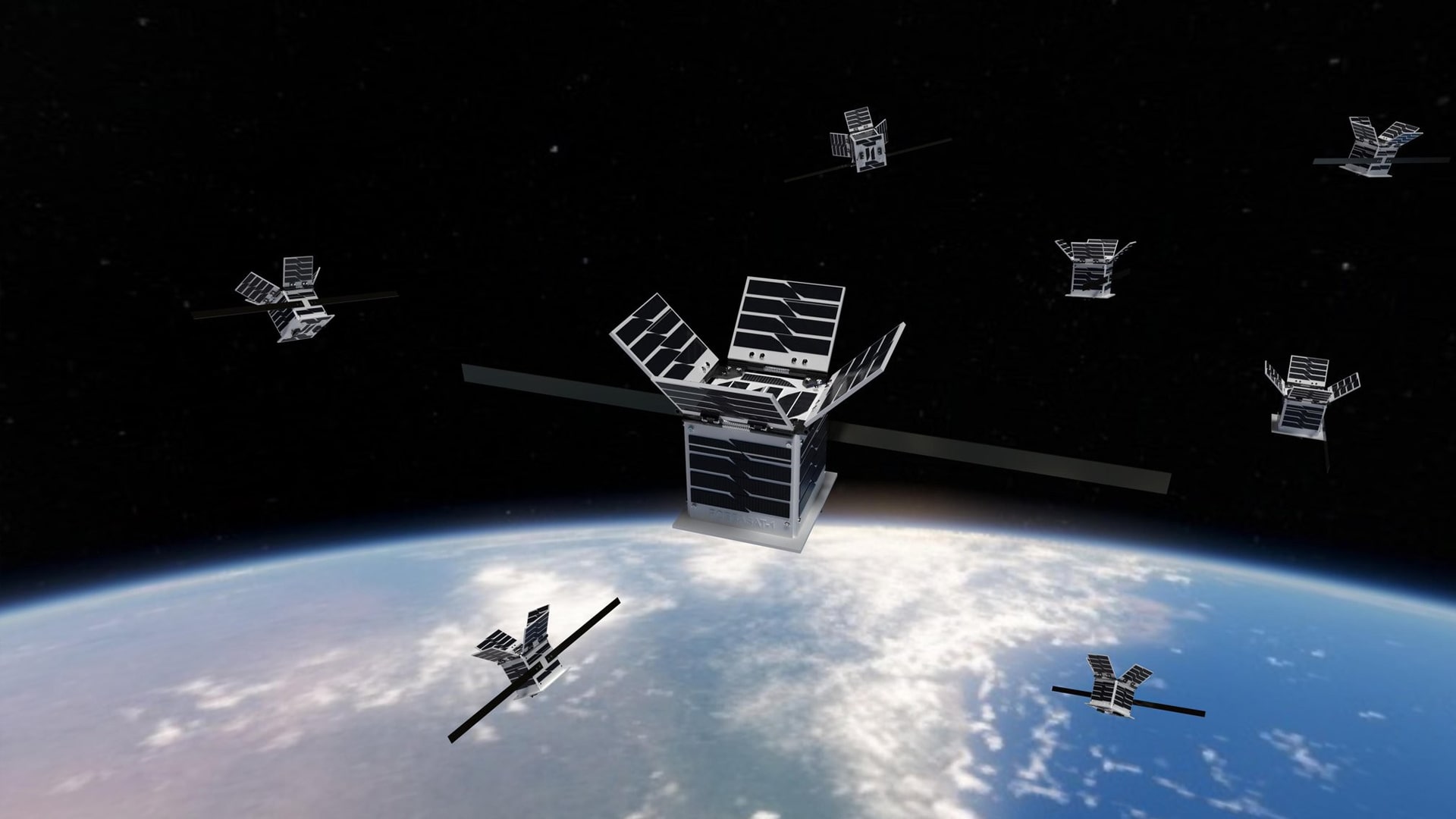 IMAGE CREDIT © FOSSA SYSTEMS S.L.
FOSSA Systems has developed a standardized platform for picosatellites (satellites with a mass less than 1 kg) by combining technological miniaturization with mass production techniques.
"Our goal is to offer a reference platform for institutions and companies that seek to launch their cargo into space reliably and quickly, while lowering the entry barrier and expanding the market's customer base ", said Julián Fernández, CEO of FOSSA Systems.
The goal of these picosatellites is to provide low speed, dedicated and secure connectivity to respond to Internet of Things (IoT) sensors.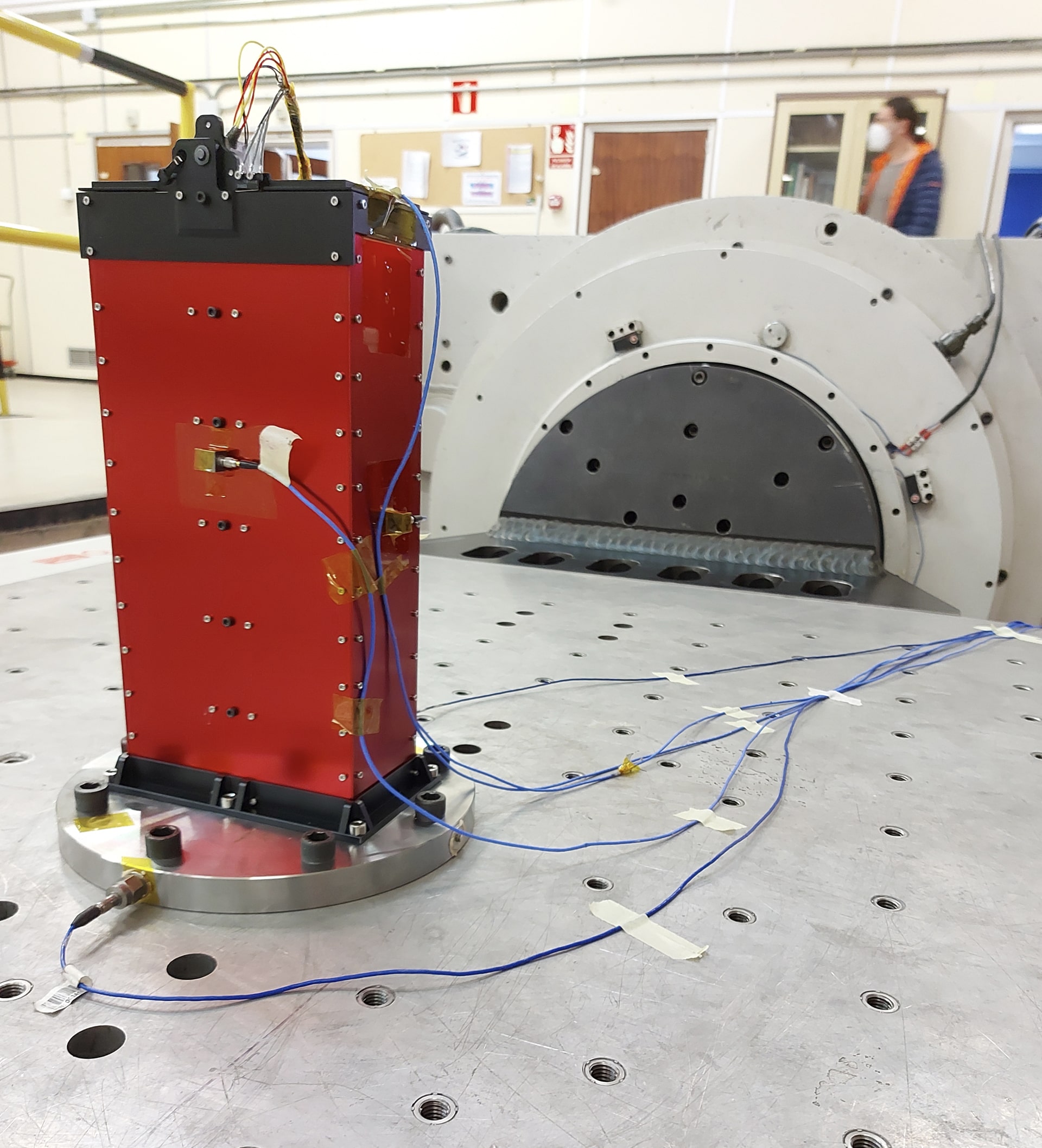 IMAGE CREDIT © FOSSA SYSTEMS S.L.
Three (3) third-party satellites will also be brokered by FOSSA Systems into their final orbit.
IMAGE CREDIT © FOSSA SYSTEMS S.L.
"At FOSSA Systems, we are very excited to be running these launches in collaboration with Exolaunch. We look forward to working with Exolaunch for future space missions, and we are pleased to strengthen this partnership to offer the best launch service, at the best cost, to our customers and partners", said Fernández.
"Exolaunch's launch services portfolio covers the entire range of smallsats - from large microsats to all types of CubeSats and now also the PocketQubes, thus addressing the launch needs of this emerging segment", said Jeanne Medvedeva, Vice President of Launch Services at Exolaunch. "We are pleased to work with FOSSA Systems providing a tailored end-to-end service for the PocketQubes. This is our first mission together that hopefully will grow into a long-lasting partnership fostering technology optimization and innovation," said Medvedeva.
About FOSSA Systems
FOSSA Systems is an aerospace company developing picosatellites as a vertically integrated service (satellite mass <1kg) for LEO. The company offers complete in-house solutions, from design to launch and operations.
FOSSA Systems provides satellite systems, launch services, satellite services and offers consulting for their respective development. FOSSA Systems is working on a global IoT and satellite service constellation. Their aim is to reduce the cost barrier to space and space-based services through miniaturization.
For more information, visit: www.fossa.systems
About Exolaunch
Exolaunch (Germany, USA) provides launch, in-space logistics, deployment and mission management services for NewSpace actors. With over 170 satellites deployed to date across different launch vehicles, Exolaunch has an industry insight it can leverage to develop solutions tailored towards meeting customer needs and addressing market trends. Exolaunch executes launch contracts for NewSpace leaders, the world's most innovative startups, research institutions, government organizations, and space agencies. The company manufactures flight-proven separation systems to deliver the best-in-class integration and deployment services for small satellites, and is developing a line of space tugs to provide last-mile delivery services and combat space debris.
For more information, visit: www.exolaunch.com
Subscribe to follow our latest news, updates and innovations as they happen
Ready to go
to space?
Let's chat. Get in touch and we'll be with you shortly.