January, 2021
SOMP2b of TU Dresden integrated by Exolaunch to fly on Falcon 9
Dresden / Berlin, Germany, January 22, 2021 – The Technische Universität Dresden (TU Dresden), a leading German university specialising in aerospace engineering, and Exolaunch, a rideshare launch and deployment solutions provider, announce the launch of the SOMP2b satellite on SpaceX's Falcon 9, as part of SpaceX's first dedicated rideshare mission 'Transporter-1'. Under the Launch Services Agreement, Exolaunch is providing end-to-end mission management, launch and integration services to the Technische Universität Dresden.
SOMP2b stands for 'Student On-Orbit Measurement Project 2b'. It is an educational and hands-on project, funded by the German Aerospace Center (DLR). It is a follow-up to SOMP2, a nanosatellite built by students, PhD candidates and research fellows from the Faculty of Mechanical Science and Engineering of the TU Dresden. On board of SOMP2b are scientific experiments of the Institute for Aerospace Engineering of the TU Dresden that were specifically developed for the nanosatellite.
IMAGE CREDIT © 2021 GÖTZ WALTER, BIERMANN-JUNG KOMMUNIKATION & FILM
SOMP2b was designed as a 2U cubesat to examine new nanomaterials under the extreme conditions of space, to test systems for converting solar heat into electrical current and to precisely measure the residual atmosphere around the satellite. It is intended to operate scientific payloads and to demonstrate the functionality of a very highly integrated satellite design. More specifically, the satellite payloads are: 'FIPEXnano' for conducting in-situ measurements of residual species in space, 'TEG' for testing power harvesting technologies, and 'CiREX' for characterising carbon nanotube-based materials under space conditions. SOMP2b will make its way around the earth at an altitude of 500 km - slightly higher than the International Space Station. In a special polar, sun-synchronous orbit, it will circle the earth and always fly over the ground station of the TU Dresden at approximately the same time of the day every day, sending its measurement data down. SOMP2b will orbit the earth so fast that it sees sunrise and sunset 16 times a day. This is accompanied by extreme temperature changes and is particularly challenging for materials and electronics. The particle radiation from space, low pressures and the remaining particles in the atmosphere that will surround SOMP2b at high speeds place additional stress on the nanosatellite.
The 2U SOMP2b cubesat has been successfully integrated by Exolaunch and will be deployed into orbit with its EXOpod deployer, the most advanced cubesat deployment system on the market.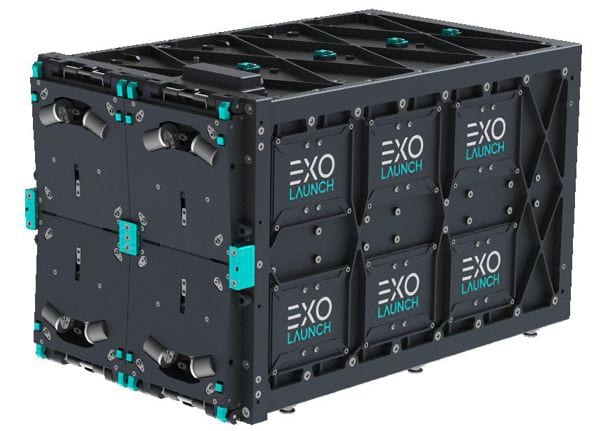 IMAGE CREDIT © 2021 EXOLAUNCH
"Science it's not only about the future, it's also about how do we empower today the next generation by taking advantage of the project-based learning. We are very proud of the work done by all those brilliant minds who were involved in this project. However, what is even more pleasant is not only to design and build the satellite and program the experiments, but to see the excitement of students seeing the result of their dedicated work being flown into space" said Dr. Tino Schmiel, Project Lead, Institute of Aerospace Engineering, TU Dresden. "It's important for us that the satellite is integrated by Exolaunch, a German company with considerable flight-history and proven deployment technologies developed by it in-house."
This will be Exolaunch's biggest mission, set to launch numerous payloads carrying cutting-edge technologies from Exolaunch's international small satellite customers. Named 'Zeitgeist', 'Spirit of Time', this rideshare symbolises Exolaunch's swift response to smallsat market demands in disruptive, competitive and cost-efficient launch services, resulting from the synergy between SpaceX and Exolaunch, that revolutionised the entire architecture of launch offerings and solutions.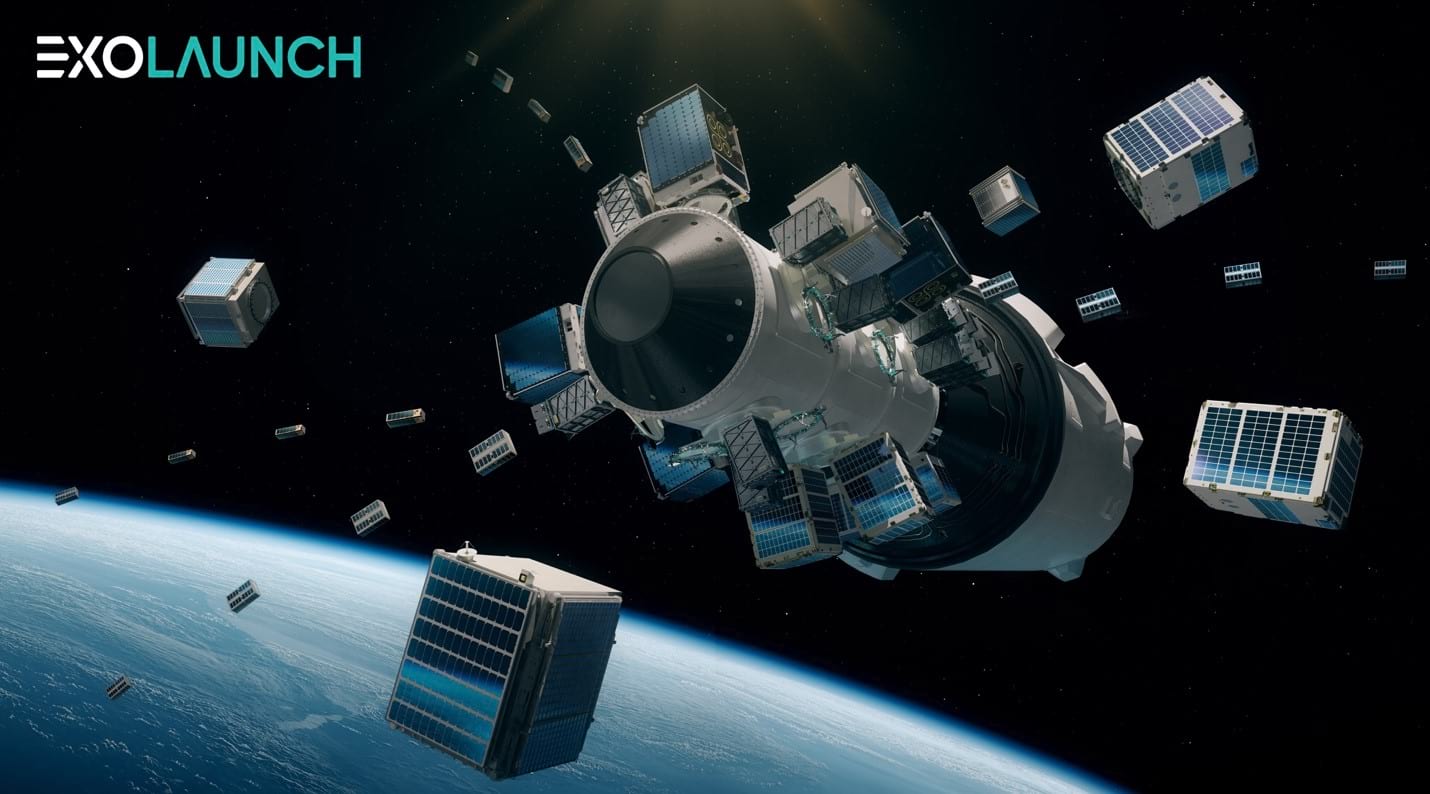 IMAGE CREDIT © 2021 EXOLAUNCH
"Initially created as a spin-off of TU Berlin, lately recognized as a Startup of Excellence, and now being a mature company in the area of rideshare launches and deployment technologies, we extremely value the opportunity to launch a satellite developed by the next generation of German engineers" said Jeanne Medvedeva, Vice President of Launch Services at Exolaunch. She further said: "Imagination coupled with intellectual curiosity and backed up by solid knowledge the students and doctorate candidates gained at TU Dresden result in such high-end projects. We are delighted to have the privilege to integrate and bring SOMP2b into orbit, making our very own contribution to encouraging future engineers to follow their dreams and keep on performing in STEM."
About Chair of Space Systems, Institute of Aerospace Engineering, TU Dresden
Chair of Space Systems, Institute of Aerospace Engineering, TU Dresden offers a comprehensive research and training programme, ranging from the fundamentals of rocket and satellite technology to scientific payloads and experiments that were developed, tested and flown in collaboration with students (e.g. on own satellites, sounding rockets, or on the International Space Station ISS). Research is focused in particular on novel propulsion systems (e.g. miniaturised ion thrusters and height-adaptive nozzles), energy systems and miniaturised gas sensors. We closely co-operate with partners from industry on terrestrial applications (spin-offs) of our space technologies. Fundamental research devoted to revolutionary drives ("breakthrough propulsion physics") and new concepts for next generation spacecraft are being conceived and explored within the Institute.
For more information, visit: https://tu-dresden.de/ing/maschinenwesen/ilr/rfs
About Exolaunch
Exolaunch provides rideshare launch and deployment services for New Space companies. Its flight heritage includes the successful deployment of 110 small satellites into orbit through its global network of launch vehicle providers. Exolaunch enables the visions of the New Space leaders, the world's innovative startups, research institutions, government organizations, and space agencies. The company also manufactures in-house flight-proven separation systems to deliver the best-in-class integration services and deployment for small satellites.
For more information, visit: www.exolaunch.com
Subscribe to follow our latest news, updates and innovations as they happen
Ready to go
to space?
Let's chat. Get in touch and we'll be with you shortly.