October, 2020
Germany's Exolaunch Signs Long-Term Launch Agreement with SpaceX for Multiple Rideshare Missions
BERLIN, GERMANY - October 7, 2020 – Exolaunch, the leading rideshare launch and deployment services provider for the New Space industry, signed a long-term launch agreement with SpaceX to secure Falcon 9 capacity for launching small satellites as part of SpaceX's SmallSat Rideshare Program. Under the agreement, Exolaunch manifests multiple microsatellites and cubesats on Falcon 9 rideshare missions to a sun-synchronous orbit throughout 2020 – 2021.
Exolaunch is accommodating 30 small satellites on the first SpaceX dedicated rideshare mission scheduled for launch this December, and is gearing up for its launch campaign next month at the SpaceX launch facility at Cape Canaveral, Florida. Additionally, Exolaunch is planning to open an office in the U.S. to provide more flexible launch and deployment services to its growing list of stateside customers.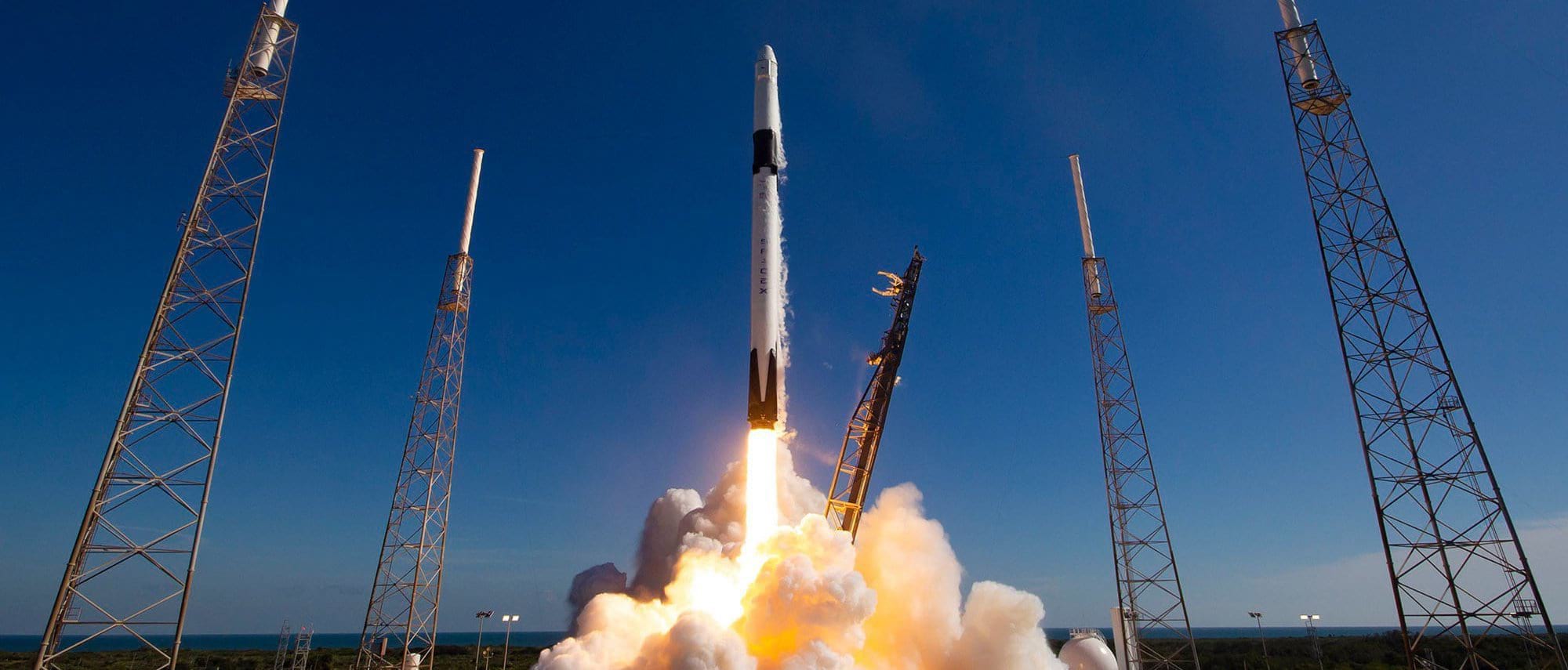 IMAGE CREDIT © 2020 SPACEX
"SpaceX program is a game-changer for the rideshare launch industry giving new impetus for numerous constellations of small satellites. Teaming up with SpaceX, we are able to offer our customers seamless, reliable, and cost-effective launch solutions and expand access to space," said Jeanne Medvedeva, Vice President of Launch Services at Exolaunch. "Our first mission with Falcon 9 later this year will set the precedent for our rideshares going forward, and we are delighted to extend partnership with SpaceX."
Exolaunch's Program Manager, Connor Jonas, added, "As we continue to sign on more U.S.-based customers, it makes sense strategically for Exolaunch to establish an additional office in the U.S. At this new location, we will set up a team of rideshare launch and deployment service experts who will be perfectly equipped to serve our customers and prospects in the states now and downstream."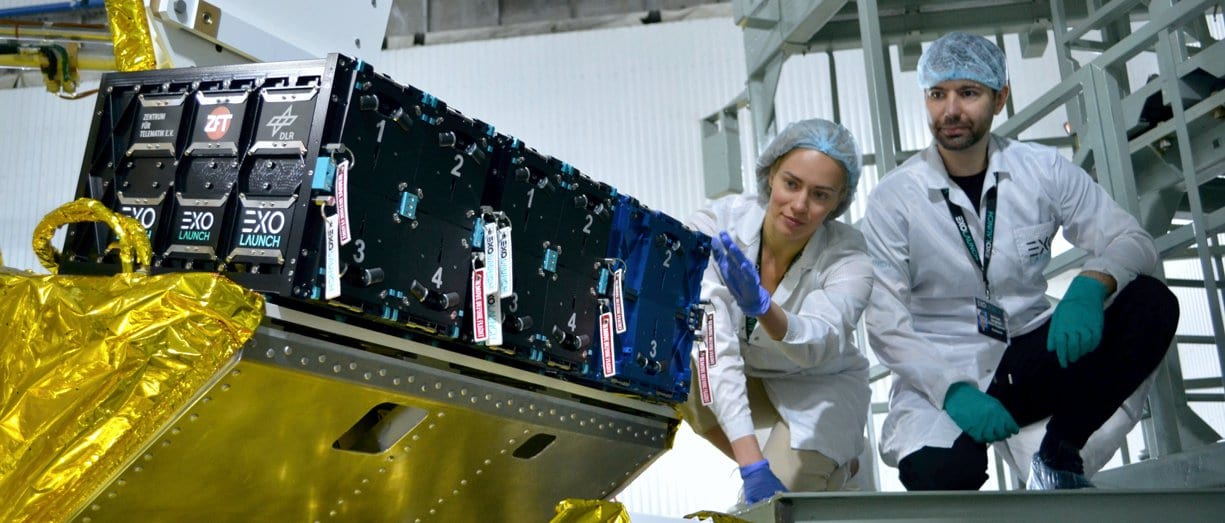 IMAGE CREDIT © 2020 EXOLAUNCH
For the December mission, Exolaunch will provide comprehensive rideshare mission management, deployment, and integration services for 30 satellites for its U.S. and European customers. Some of the core customers who signed up for launches through Exolaunch's services include Loft Orbital, Swarm Technologies, NanoAvionics, German Aerospace Center (DLR), German universities and other commercial constellation customers.
On each Falcon 9 mission, Exolaunch will utilize its brand-new product, the EXOport, which is a flexible multi-port adapter designed to enable optimal accommodation of microsats and cubesats. The company will also utilize its proprietary flight-proven separation systems – CarboNIX the next generation shock-free separation system for microsatellites, upgraded modifications of EXOpod cubesat deployers and EXObox sequencers to flawlessly deploy its customers' satellites into the target orbit.
To date, Exolaunch has successfully arranged launch campaigns for more than 100 small satellites. This summer, Exolaunch also delivered its CarboNIX separation systems to deploy six SkySat microsatellites for Planet successfully launched on two SpaceX's Starlink missions onboard Falcon 9. The company's unique expertise in rideshare launches – in combination with the brand-new separation systems and sequencers – will naturally complement the SpaceX's SmallSat Rideshare Program, allowing smallsat developers to benefit from best-in-class launch services, launch budget optimization and flexible mission management.
About Exolaunch
Exolaunch provides rideshare launch and deployment services for New Space companies. Its flight heritage includes the successful deployment of 110 small satellites into orbit through its global network of launch vehicle providers. Exolaunch enables the visions of the New Space leaders, the world's innovative startups, research institutions, government organizations, and space agencies. The company also manufactures in-house flight-proven separation systems to deliver the best-in-class integration services and deployment for small satellites.
For more information, visit: www.exolaunch.com
Subscribe to follow our latest news, updates and innovations as they happen
Ready to go
to space?
Let's chat. Get in touch and we'll be with you shortly.