June, 2020
CarboNIX Separation Systems Deployed Planet SkySats into Orbit on Falcon 9
CarboNIX, Exolaunch's proprietary separation system for microsatellites, successfully deployed three Planet SkySat spacecraft into low Earth orbit on Falcon 9 as a part of SpaceX's ninth Starlink mission.
Berlin, Germany, June 16th, 2020 – Exolaunch, a German rideshare launch and deployment solutions provider, confirmed that CarboNIX, its newly developed separation system, successfully deployed three Planet SkySats microsatellites into low Earth orbit on SpaceX's ninth Starlink mission. Falcon 9 lifted on June 13th at 5:21am from Cape Canaveral Air Force Station in Florida, carrying three SkySats as a rideshare payload. Each 110 kilogram SkySat was mounted on top of the Starlink stack using the CarboNIX systems, and was later deployed by them into an exceptionally stable attitude. This launch marks the first time SpaceX has accommodated rideshare payloads on its Starlink missions.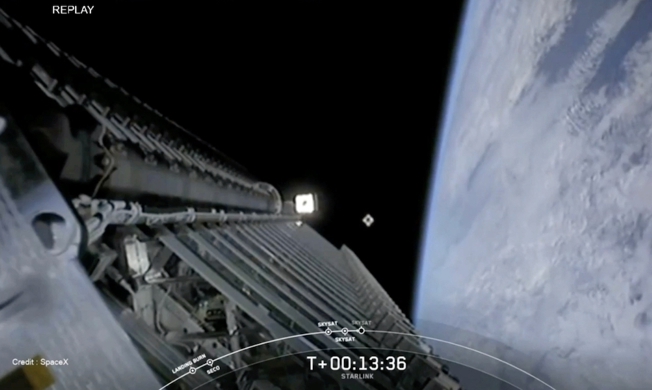 IMAGE CREDIT © SPACEX
The unique CarboNIX pusher arm system ensured that there was near-zero tumble after separation. With CarboNIX, the average tip-off rate is less than 1 deg/s, and no axis exceeds 2 deg/s, regardless of how mass is distributed across the payload satellite. Using the traditional separation systems, satellites can tumble on the order of 20 deg/s, and it is incumbent on the satellite attitude control system to reduce this rotation rate and regain control of the satellite orientation.
Fully qualified in space in 2019, CarboNIX is the lowest shock separation system ever used in space and it provides significantly reduced risk of damaging satellites' optical payloads and electronic components. Exolaunch designs and manufactures the CarboNIX separation system in Germany. The current 15" system is suitable for microsatellites weighing up to 200 kg and soon Exolaunch will be offering 8" and 24" diameter CarboNIX for other satellites' sizes and masses. CarboNIX features a unique spring pusher system that separates the satellite before shocks are generated. It is not subject to harsh export restrictions and can be used on launch vehicles around the world. CarboNIX not only provides the best performance for customer satellites, but it leads the market for price and lead time. Exolaunch is able to deliver the system on short notice to its international customers.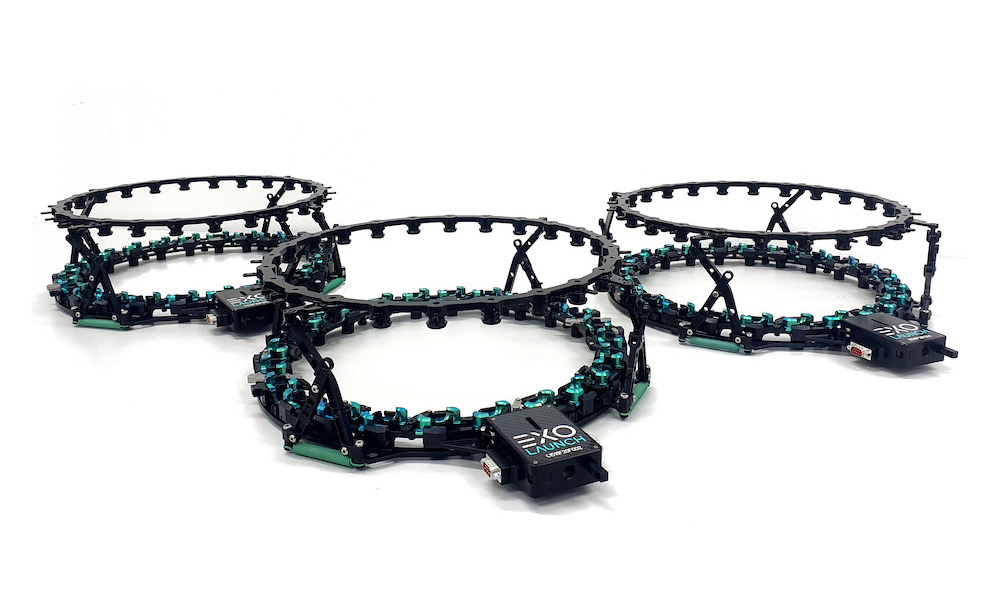 IMAGE CREDIT © EXOLAUNCH
CarboNIX is confirmed to deploy at least twelve microsatellites into space over multiple missions this year alone, adding to its flight heritage and moving Exolaunch to a leading position in deployment solutions. Planet will launch three more SkySats into orbit later this summer on the Falcon 9 rocket. Following June's successful mission, Exolaunch will again provide its CarboNIX separation systems to support the upcoming launch campaign for Planet.
"Exolaunch has been a great partner to Planet," says Chester Gillmore, Vice President of Manufacturing at Planet. "Despite facing tight deadlines, we were able to work together to pull off an amazing feat of engineering. We're excited to work together again on our upcoming launch of three more SkySats."
"Planet is one of the most experienced players in the smallsat industry, and we are proud to support them with the CarboNIX separation systems to ensure seamless deployment of their SkySats into orbit," said Connor Jonas, CarboNIX Program Manager at Exolaunch. "We overcame some significant logistical and technical challenges together to launch this mission on short notice during the pandemic, and we are very pleased with how things have turned out. We're looking forward to continuing to launch with Planet and with SpaceX later this year."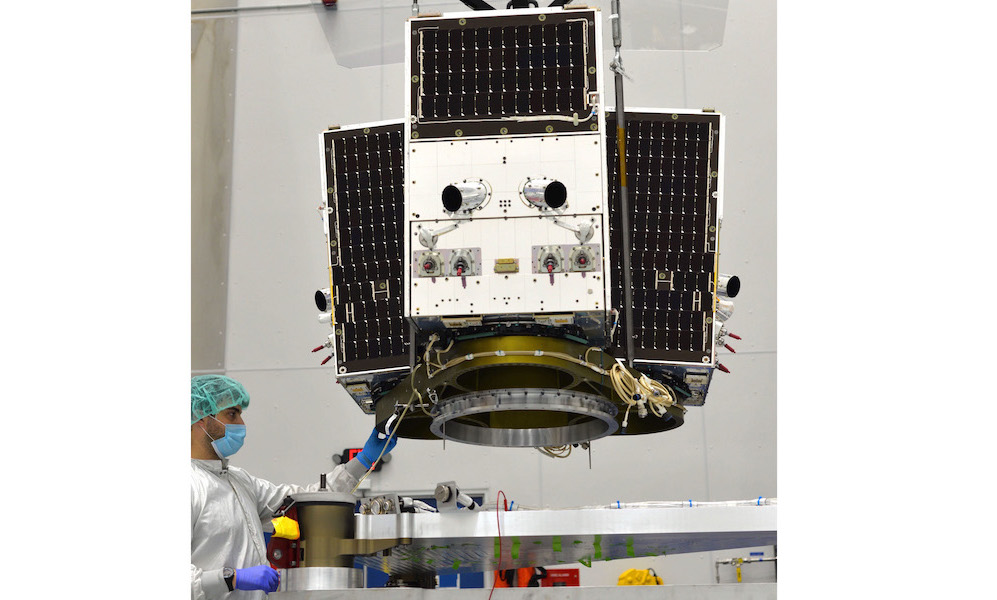 IMAGE CREDIT © EXOLAUNCH
To date, Exolaunch has successfully arranged launch campaigns for nearly one hundred small satellites with leading global launch providers. In 2020, the company is extending its operations to the US. Earlier this year, Exolaunch signed a Launch Services Agreement with SpaceX to launch small satellites on a Falcon 9 as part of SpaceX's SmallSat Rideshare Program. Recently Exolaunch has extended its contract with SpaceX for an additional ESPA port after selling the initially acquired capacity. Under the launch contract, Exolaunch accommodates multiple microsatellites and cubesats on the first Falcon 9 smallsat-dedicated rideshare mission to sun-synchronous orbit, targeted for launch in December 2020.
Subscribe to follow our latest news, updates and innovations as they happen
Ready to go
to space?
Let's chat. Get in touch and we'll be with you shortly.