December, 2019
Exolaunch Successfully Deploys ANGELS Nanosatellite, the First-ever European 12U Cubesat
On December 18, Exolaunch received confirmation of the successful deployment of ANGELS (Argos NEO on a Generic Economical and Light Satellite) – the newest 12U satellite from French space agency, CNES. Designed by HEMERIA to gather important data about Earth's environment, ANGELS was launched by Arianespace as part of the Soyuz-ST rideshare from the Spaceport in French Guiana.
To ensure the success of CNES' mission, Exolaunch provided its adaptable 12U EXOpod cubesat deployer. The EXOpod has been used to launch over 75 cubesats of varying sizes since 2017.
ANGELS is the first nanosatellite developed entirely by the French industry and the first of its kind for Europe. It houses an Argos NEO miniature data collection instrument that has been developed by Thales Alenia Space and Syrlinks to study Earth's environment. This onboard Argos NEO technology is setting the global standard for helping officials better understand our planet by collecting and locating low-power signals and messages sent by 20,000 Argos transmitters around the globe. It facilitates high-performance data collection for understanding climate change, improving weather and oceanic forecasts, protecting flora and fauna, monitoring water resources, managing delicate ecosystems and more.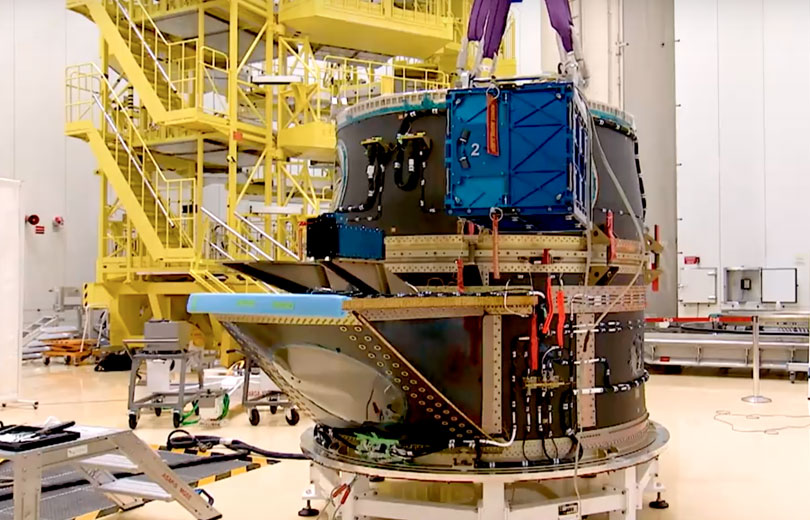 The ANGELS satellite was launched as an auxiliary payload along with primary payload COSMO-SkyMed Second Generation, as well as ESA's CHEOPS (Characterizing Exoplanet Satellite).
Exolaunch is proud to provide unique and reliable launch solutions to customers across a range of important sectors and initiatives, including those studying Earth's climate and atmospheric patterns. The successful deployment of ANGELS closes our busy 2019 on a high note and we now look forward to our upcoming deployments in Q1 2020.
Photo credit: ESA-CNES-ARIANESPACE / Optique vidéo du CSG - JM Guillon
Subscribe to follow our latest news, updates and innovations as they happen
Ready to go
to space?
Let's chat. Get in touch and we'll be with you shortly.