November, 2019
Exolaunch Demos Groundbreaking Small Satellite Separation Systems at Space Tech Expo 2019
The Berlin-based New Space pioneers showcase their latest smallsat deployment solutions, CarboNIX and EXOpod
Exolaunch, the leading launch services and separation system provider for small satellites, presented its proprietary separation systems at Space Tech Expo 2019 in Bremen, Germany. Over 4,500 global attendees gathered at the event during November 19-21 to discuss the trends driving the industry forward. Exolaunch welcomed visitors and industry experts at its bustling booth, and showcased its smallsat deployment systems in a dedicated live product demo.
Visitors seeking solutions for orbital deployment had a chance to explore Exolaunch's cutting edge separation systems, CarboNIX and EXOpod, during the product demonstrations. CarboNIX is an innovative separation system designed for microsatellites weighing up to 200 kg. Fully qualified in space earlier this year, CarboNIX uses a unique spring pusher system that separates the satellite before the shocks are generated, making it the lowest shock separation system ever used in space. The system is not subject to export restrictions of any kind. This, coupled with its short lead time and lowest production cost on the market, make the CarboNIX a market leader for microsatellite deployment systems.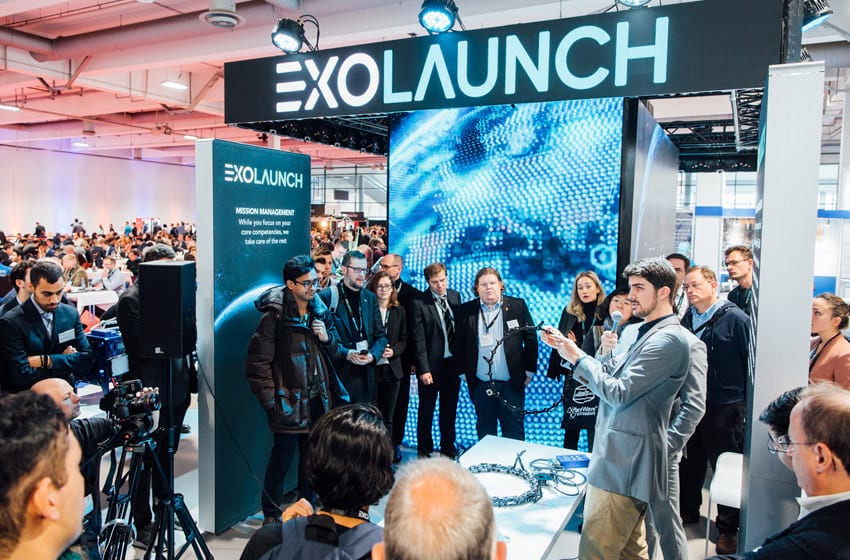 Next up in the demonstration was the EXOpod deployer – the advanced cubesat deployment system which has deployed 76 cubesats into space. EXOpod comes in 12U and 16U configurations and allows cubesat manufacturers to expand the limits of the Cubesat Design Specification (CDS) and enjoy unparalleled flexibility. Earlier this year, the 16U EXOpod was used to deploy the world's first two 16U cubesats, making it the only 16U deployer on the market with proven flight heritage.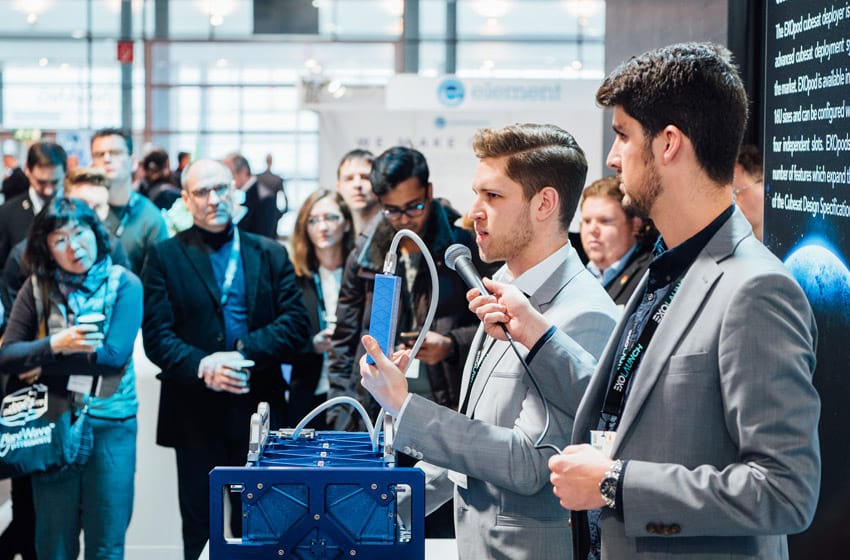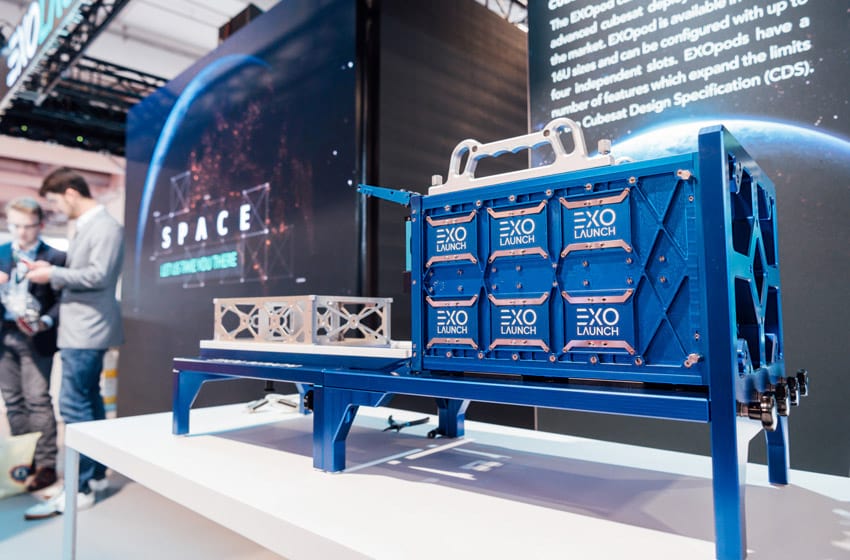 Exolaunch also helped to fuel the smallsat conversation by participating in multiple panels, including Breaking Through the Bottleneck Barrier: Going Forward with Small Launch Services featuring other panelists from Rocket Lab, FireFly Aerospace, Rocket Factory Augsburg and Skyrora and led by Simon Potter from Bryce Space and Technology.
Jeanne Medvedeva, Commercial Director of Exolaunch, said, "By now, Exolaunch has contributed to New Space by sending to orbit 85 small satellites on a rideshare basis – more than 20 of which were built here in Germany. It is truly an exciting time for smallsats, as cost-effective, regular launch opportunities are gradually becoming available for a greater number of players. By applying a strategic and agile approach in New Space, Exolaunch is now ready to provide launch solutions for cubesats of all sizes and microsatellites up to 200 kg."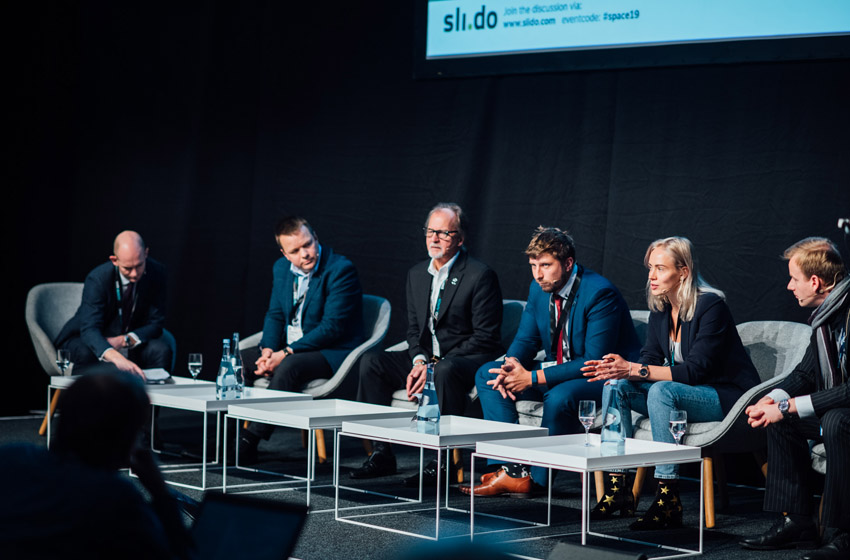 In another roundtable, Space Services at a Crossroads – Utilizing the LEO Economy for New Commercial Opportunities by Expanding the Boundary, Exolaunch joined space industry experts including Prof. Dr. Jan Wörner - Director General, ESA; Prof. Dr. Pascale Ehrenfreund - Chair of the Executive Board, DLR; Jean-Yves Le Gall - President, CNES and Chair of the ESA Council; Tim Tawney – Head of Europe Office, NASA; Yoshiaki Kinoshita – Director of Paris Office, JAXA; Dr. Lutz Bertling – Chief Strategy and Marketing Officer, OHB Group; Jürgen Ackermann – Special Advisor to the CEO, ArianeGroup; Silvio Sandrone – Vice President, Advanced Projects and Products, Airbus; Prof. Koichi Yonemoto – CTO, Space Walker; and Thomas Philbeck, Head of Technology, Society and Policy, World Economic Forum.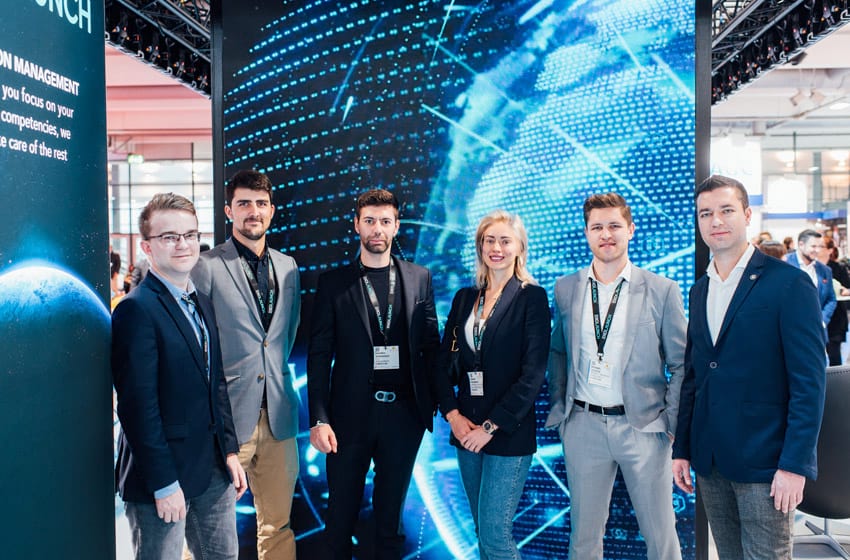 The discussion, moderated by Dr. Jürgen Drescher from DLR, covered significant ground related to space technology utilization in LEO and the movement towards cis-lunar space, lunar settlement and beyond. Jeanne Medvedeva, elaborating on cis-lunar mission requirements, said, "It's important for Exolaunch to work on the availability of rideshare launches beyond LEO so that smallsats can reach more exotic destinations. We're in the process of qualifying the deployment systems for cubesats and microsats for higher orbits and longer mission durations. Cubesats flying to the lunar orbit will certainly be bigger and heavier, and therefore we're adapting our deployment solutions to these new requirements."
Exolaunch's presence at Space Tech Expo was coupled with high booth attendance and positive visitor feedback. Attendees had a rare chance to learn about new launch tech developments directly from company leaders. Commenting on industry trends, Dmitriy Sternharz, CEO of Exolaunch, said, "We see rapidly growing interest from small satellite manufacturers, but regular and affordable access to space is still a significant challenge in the industry – especially for these companies. We're tackling this challenge by interacting closely with a wide network of launch vehicles, ensuring regular and cost-efficient launch options for our customers."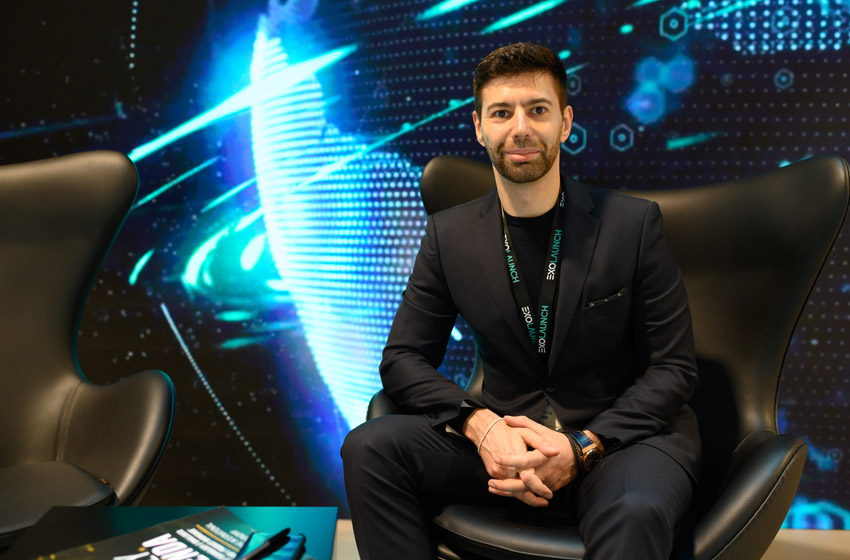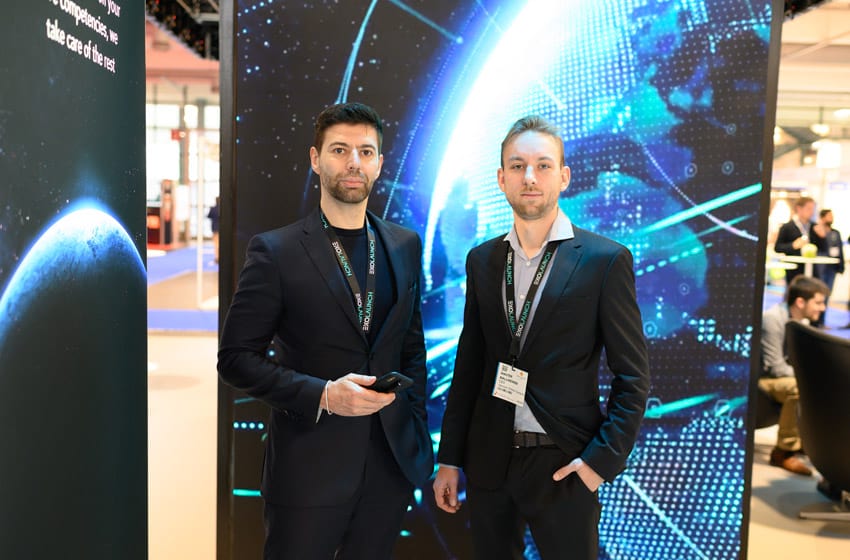 Subscribe to follow our latest news, updates and innovations as they happen
Ready to go
to space?
Let's chat. Get in touch and we'll be with you shortly.