June, 2018
Exolaunch Team at Toulouse Space Show
Jeanne Medvedeva, Exolaunch's Commercial Director, participated in the Overview on Nanosatellites Launch Offer panel discussion at the Toulouse Space Show 2018 along with representatives from RocketLab, Arianespace, CNES and ISIS. The discussion was moderated by Stephan Barensky, the Founder of Aerospatium (France).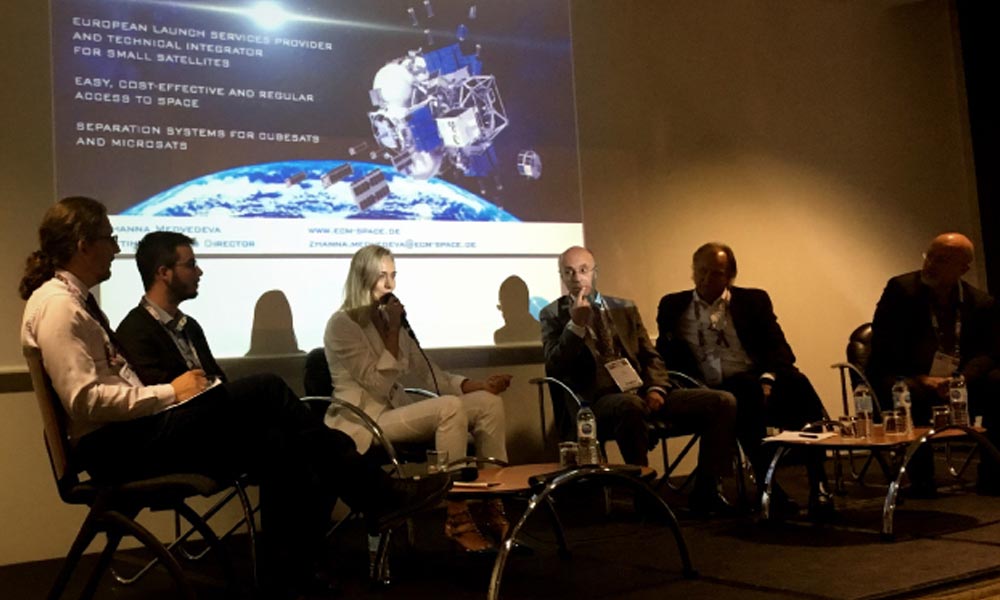 The growth of launch opportunities for smallsats and new market opportunities which would be provided by smallsat launchers were discussed by panelists. Speaking to the audience, Jeanne revealed that Exolaunch would launch more than 40 smallsats for customers from the USA, Canada, Australia, Germany, Sweden, Finland, Thailand and Czech Republic by the end of 2018 and into the beginning of 2019.
Jeanne further mentioned that Exolaunch cooperates not only with the traditional launch providers, but also with companies, who are developing small launchers in Europe and the USA. This means that Exolaunch's customers would receive launch opportunities on traditional launchers, as well as on these new launch systems. Which will ensure higher flexibility for customers and more launch opportunities tailored to their timeline and budgets.
Subscribe to follow our latest news, updates and innovations as they happen
Ready to go
to space?
Let's chat. Get in touch and we'll be with you shortly.