Transporter-1 Mission
FALCON 9
24th January 2021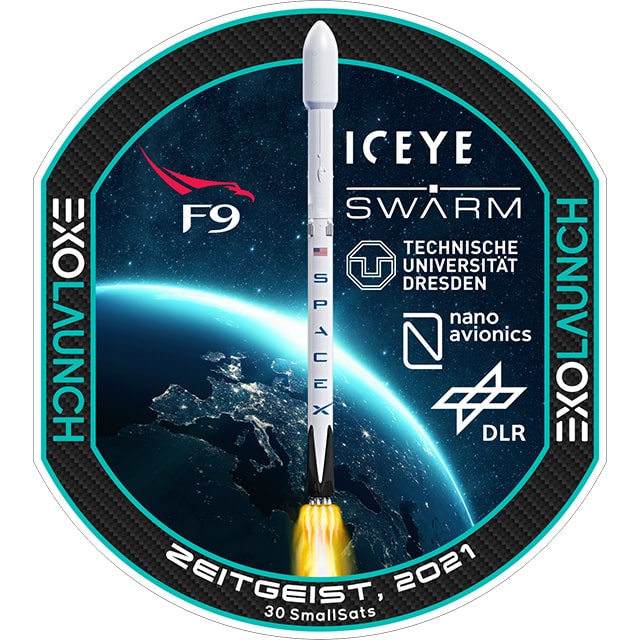 First dedicated rideshare mission with SpaceX
Mission
SpaceX's SmallSat
Rideshare Program
Transporter - 1
Launch site
Space Launch Complex 40, Cape Canaveral Space Force Station, Florida
Launch Period
January 2021
Exolaunch manifest
Zeitgeist -
3 Microsatellites and 27 CubeSats
Main payload
143 SmallSats Rideshare Mission
Exolaunch manifest
Zeitgeist -
3 Microsatellites and 27 CubeSats
Launch site
Space Launch Complex 40, Cape Canaveral Space Force Station, Florida
Main payload
143 SmallSats Rideshare Mission
Mission overview
On this first dedicated rideshare mission of SpaceX's SmallSat Rideshare Program "Transporter-1" Exolaunch successfully launched a total of 30 commercial, space agency, and university satellites for its customers from Europe and the U.S. Exolaunch mission, named "Zeitgeist" lifted off on January 24 at 15:00 UTC on Falcon 9, completing one of the largest and most diverse rideshare missions for the company. Zeitgeist kicked-off the first of several rideshares Exolaunch will manifest on Falcon 9 as part of a multi-launch agreement with SpaceX. On this mission, Exolaunch provided deployment, mission management and integration services to the German Aerospace Center (DLR), Dresden Technical University, ICEYE, NanoAvionics and other commercial companies for IoT, Earth observation and scientific applications.
Zeitgeist was Exolaunch's 12th rideshare mission. As with previous launches, Exolaunch utilized its proprietary flight-proven separation systems – CarboNIX, the next generation shock-free separation system for microsatellites, upgraded modifications of EXOpod cubesat deployers, as well as its EXObox sequencers to flawlessly deploy its customers' satellites into the target orbit. With this launch, Exolaunch has flown 140 smallsats on multiple launch vehicles.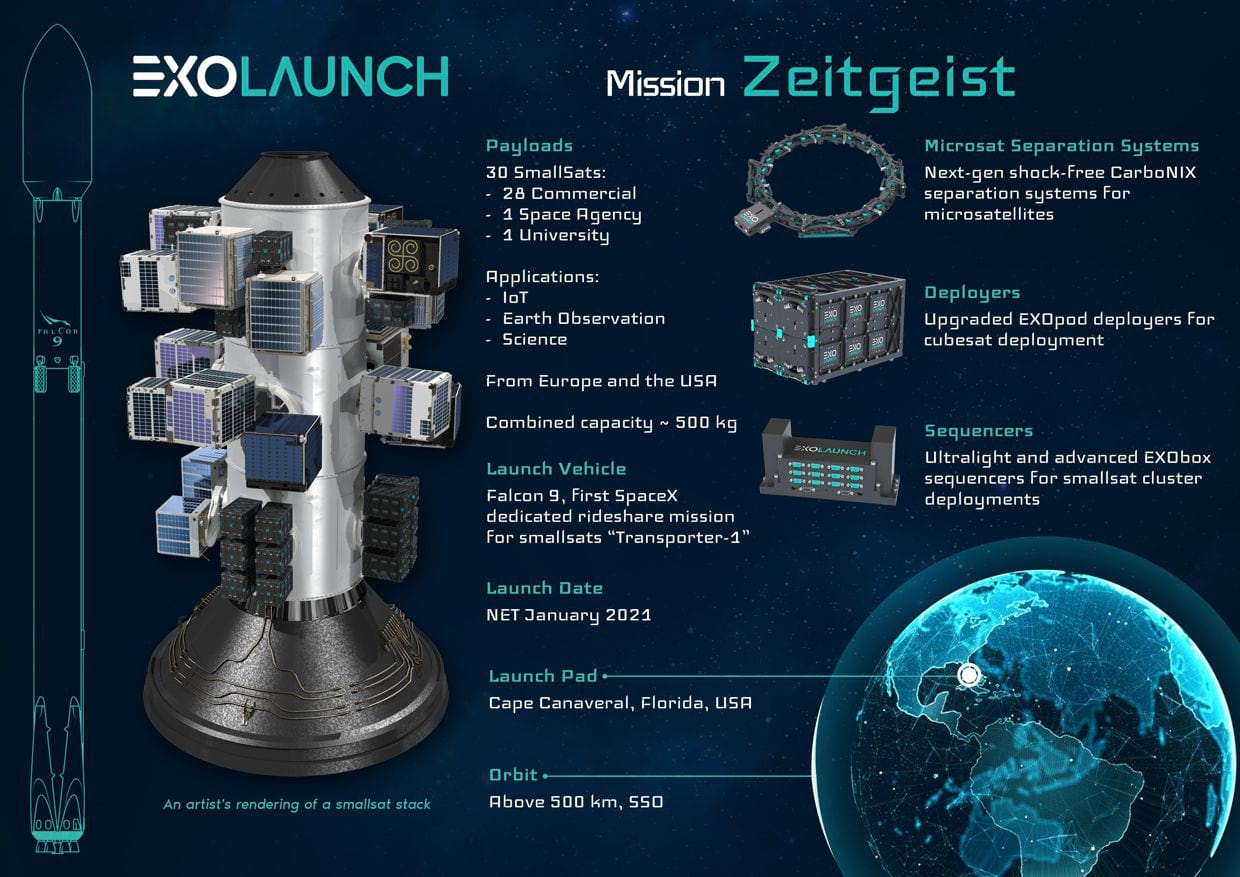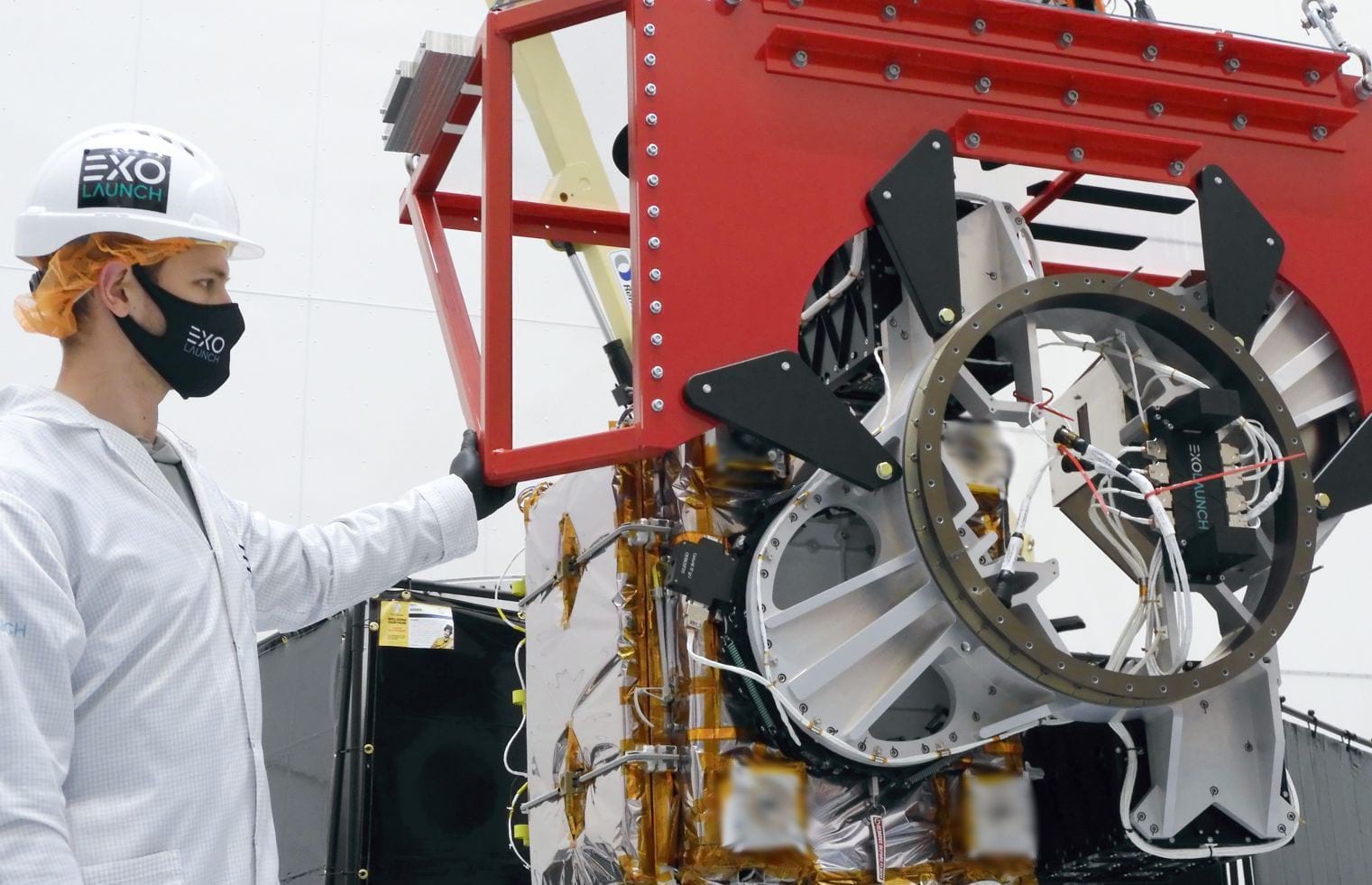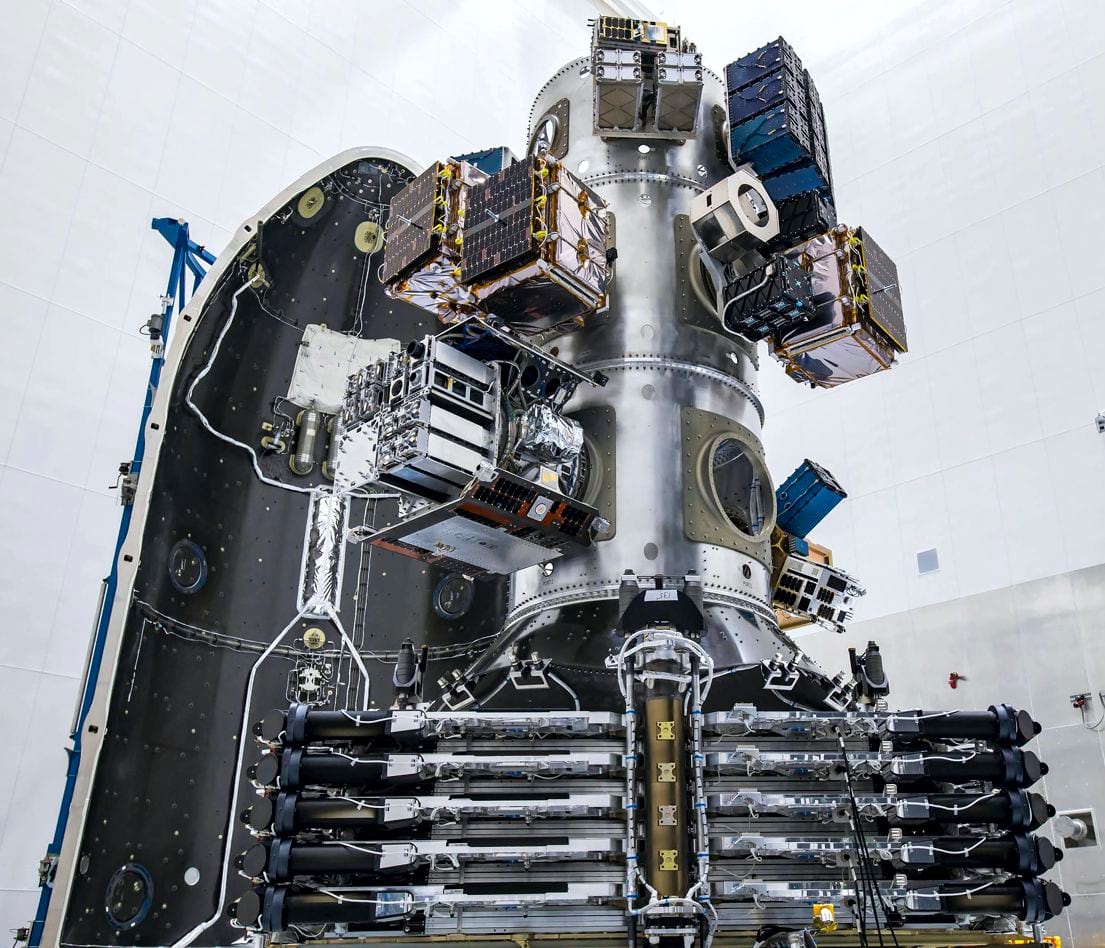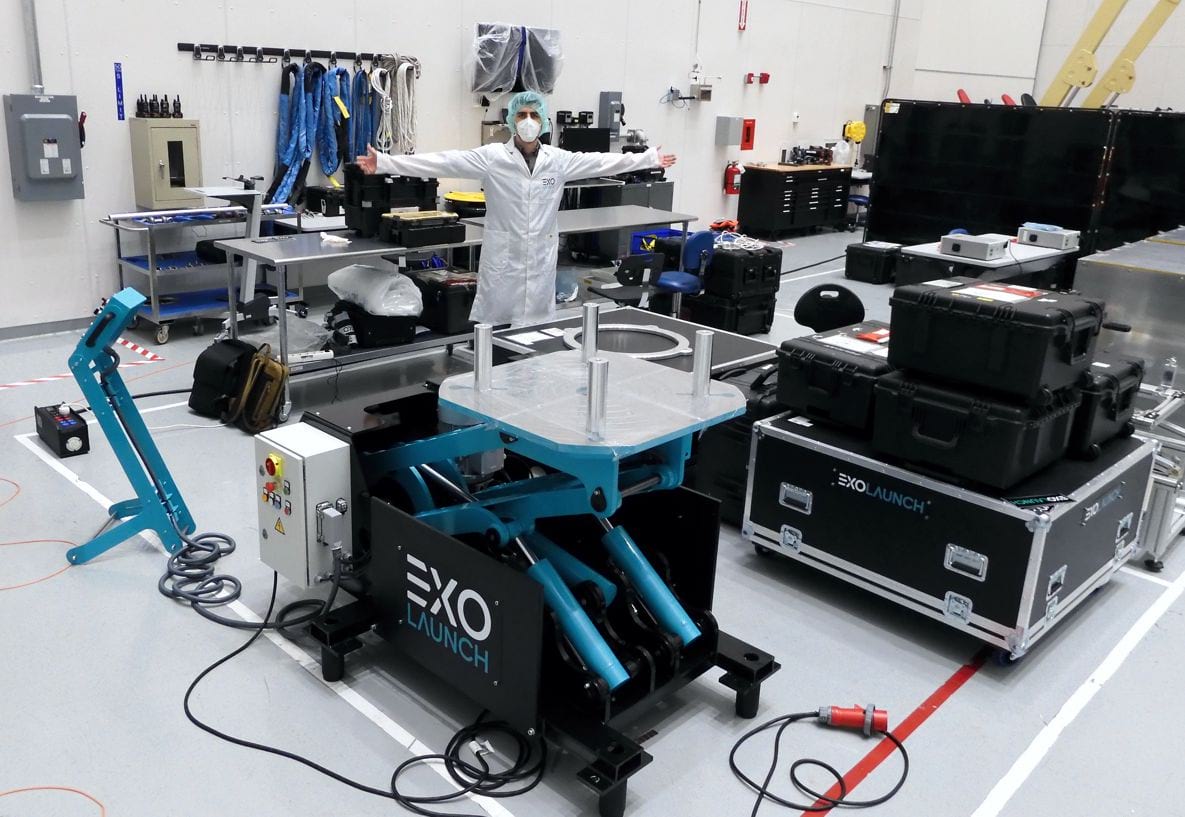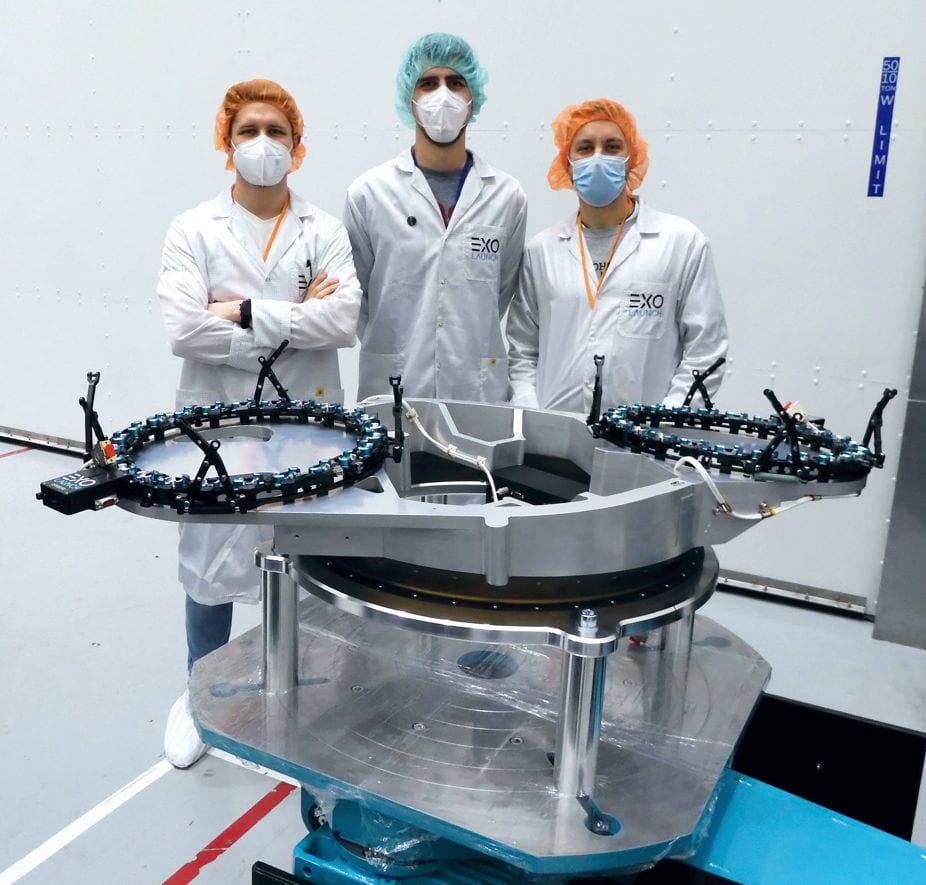 Ready to go
to space?
Let's chat. Get in touch and we'll be with you shortly.